Get to know IPF: Fred Woodhams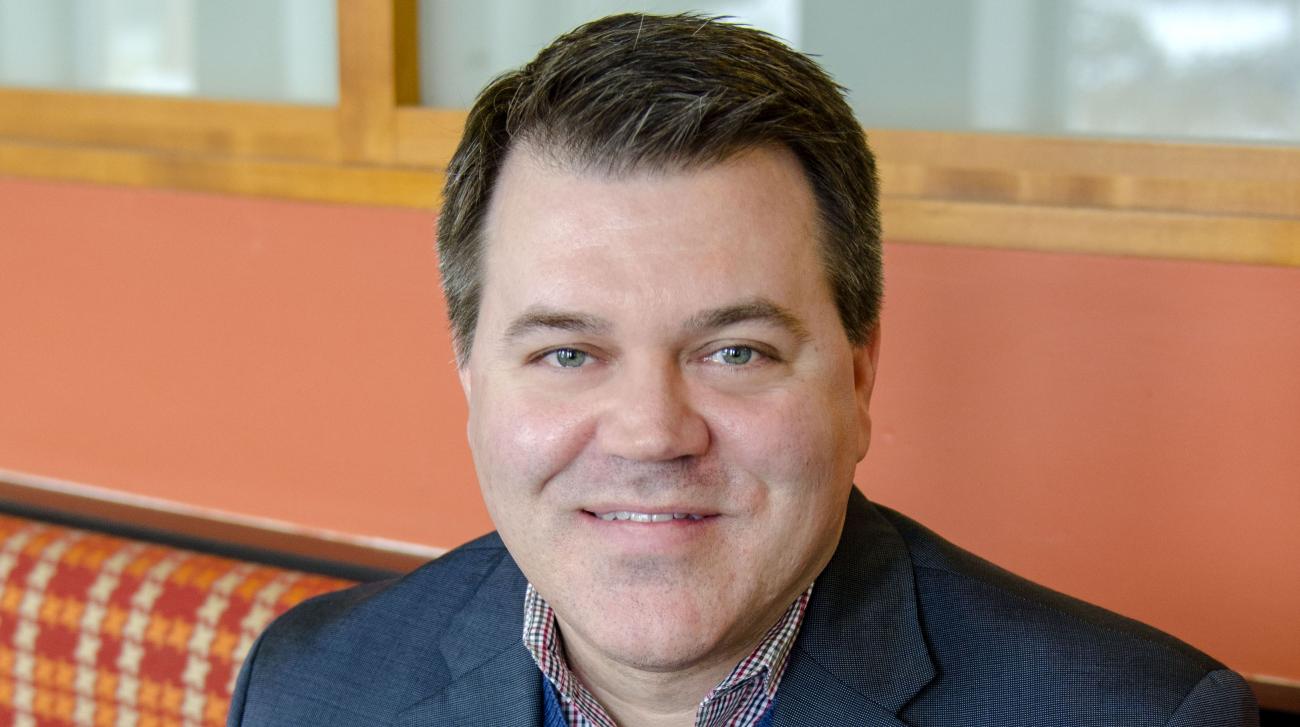 March 12, 2019
Feb. 25, 2019
Fred Woodhams, IPF's new communications and learning manager, began his MSU career in the midst of one of Michigan's worst cold spells. So cold in fact, that within two days of starting his position, the university closed due to the extreme winter conditions. It was, however, a great learning experience for Fred, as he quickly became familiar with IPF and campus emergency weather procedures. Trial by fire…or more accurately, trial by blizzard!
Woodhams comes to the university from Michigan state government. He worked for the Department of State, better known as the Secretary of State's Office, for 12 years in various communications positions, most recently as communications director.
"The Secretary of State has 131 offices statewide," Woodhams said. "The state also has 83 county clerks and 1,520 city and township clerks who, as election officials, are overseen by the department's Bureau of Elections. It was my job to ensure initiatives were communicated to the public and key groups effectively." "I was especially pleased with our efforts to roll out new voting equipment in 2018 for voters in every city and township, which resulted in positive news coverage and feedback from the public."
Woodhams was responsible for coordinating communications efforts, both internal and external, for several major projects including technology upgrades, new types of driver's licenses and election information. His new role finds him leading IPF's communications, learning and development programs.
"I look forward to further enhancing communication with IPF employees and the broader campus community," Woodhams stated. "The communications team and I are reviewing the Employee Engagement Survey and looking for ways to address feedback."
Woodhams, an MSU Journalism and Political Science graduate, spends his off hours with his wife and six-year-old daughter. He also enjoys kayaking and seeing what he can grow in his backyard. While an attempt with pumpkins failed last year, he succeeded somewhat with gourds and may turn them into birdhouses. "I'm not quite sure what I'll do with them."
Woodhams displays two Michigan license plates in his office, one of which he made during a visit to a Michigan prison in Adrian, where he saw firsthand the process of creating them. "It was a good experience."
Welcome to MSU and IPF, Fred!