Business College Complex – Eppley Center – student support, capital renewal and building envelope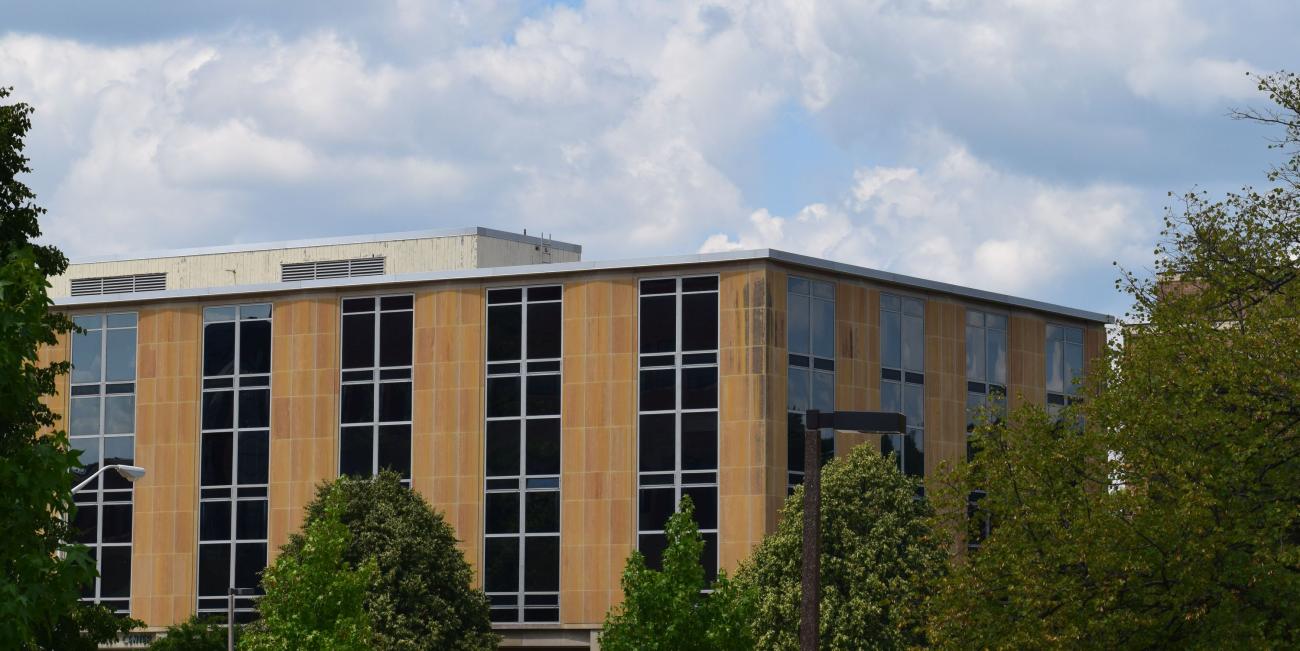 Project Information
Phase
Background
The Eppley Center

was originally constructed in 1961.

Its

mechanical systems are at the end of their useful life and can no longer be operated or maintained efficiently.

Replacement will

result in better air distribution, occupant

comfort

and energy savings.

Completion

of the

Edward J.

Minskoff

Pavilion has resulted in vacated

space in the

Eppley Center

, giving the College the opportunity to realign and consolidate student support services on the first and second

floors, bringing

together undergraduate advising and related services in one cohesive location and in proximity to other student focused space and programs in the Pavilion.

Planning is also requested for

replacement

of the

exterior

stone panels and

windows

of the Eppley Center. The current exterior does not compliment the newly built

Pavilion,

and there is interest among donors to achieve a more unified physical presence for the College of Business.

While these proposed projects can stand-alone, there are benefits to

coordination

including construction mobilization, design integration, project

delivery

and minimization of disruption to the College.
Scope
The project is anticipated to include:

Replacement of HVAC systems including

air handling

equipment and duct work for the entire Eppley

Center

including variable frequency drive, new

motors

and fans for all variable air volume boxes at selected

locations.

Update

of

life safety

systems including

fire alarm and fire

suppression.

R

eplacement

of ceilings and light fixtures with LED fixtures

.

First

and second floor renovations

will include:

D

emolition

and construction of new advising offices and associated support spaces and computer

labs.

Installation

of

new

flooring, power, data,

painting

and furniture

.

Replacement

of the exterior stone panels and windows to provide a more unified physical presence for the Eppley Center within the context of the north and pavilion additions.
Impacts
Relocation of people and programs from the Eppley Center will be required for the HVAC, exterior stone panel and window

replacement portions of the project.
Schedule
Construction start: TBD
Construction completion: TBD
Budget
Based on cost experience for similar projects and current pricing information, the preliminary project cost estimate for the Capital Renewal  (HVAC) and first and second floor renovations is $10M - $12M. The replacement of the exterior stone panels and windows is estimated at an additional $8M to $9M. These estimates may change as the project and its scope are refined during the planning process.
The source of funds for the project(s) is expected to be from a combination of general fund-capital renewal and gifts to the College of Business, and/or debt financing with debt repayment from the same sources. 
Capital project number