College of Music Building Expansion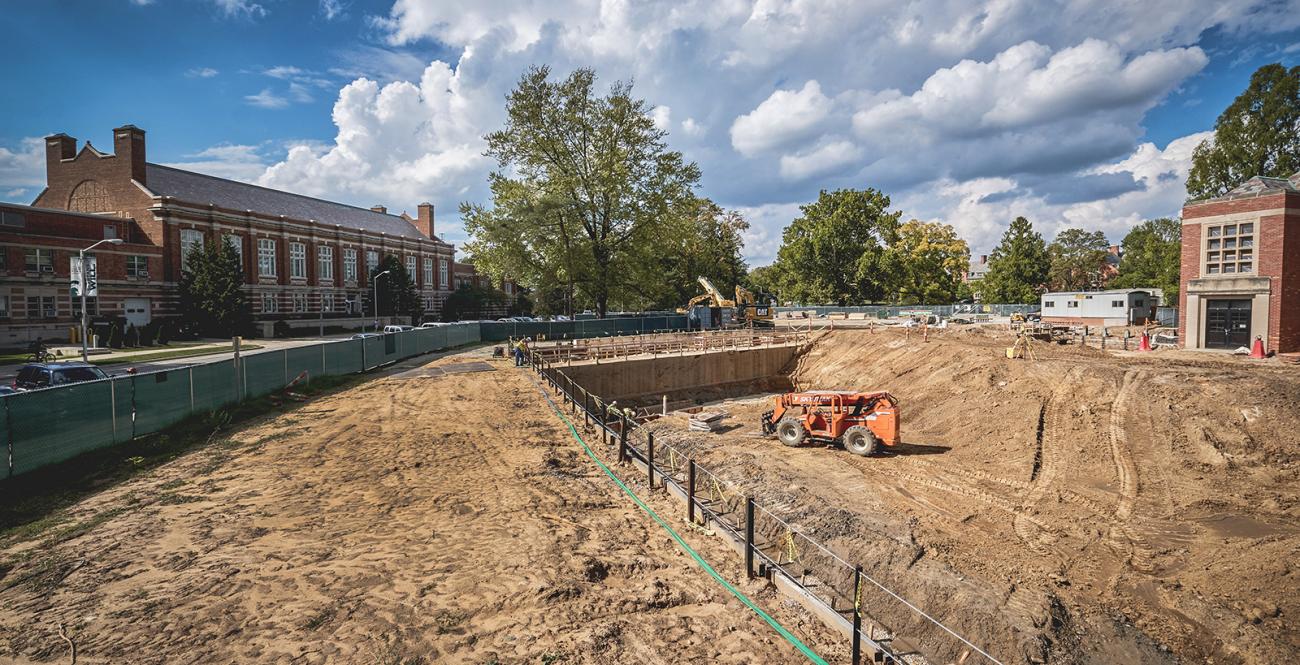 Project Information
Phase
Background
The Music Building opened in 1940, with the last major addition in 1956.
The building has a number of capital renewal needs, including windows. The windows in the building provide deteriorating insulation and environmental protection. Humidity fluctuations increase the stress and maintenance costs of instruments within the building and adversely affect College of Music operations.
Many rooms are using window air conditioners, which are inefficient at best.
The building is home to Michigan State University's College of Music, which enrolls students from 36 states and 26 countries. The College serves more than 610 majors and 2,000 non-majors with a wide range of courses in instrumental and vocal performance, jazz, conducting, music education, composition, music history, and music theory, as well as studies in entrepreneurship/career readiness.
Multiple communities across Michigan are served through extensive outreach and engagement activities, and more than 5,000 Michigan residents are enrolled in the College's community music schools in East Lansing and Detroit.
The College seeks to be a model training ground for a new generation of performers, scholars, and music educators.
While the College of Music buildings have remained largely unchanged, many of MSU's peer institutions have created new music facilities that address needs of a 21st century curriculum and help to attract and retain the best faculty and students.
The addition and renovations to the College of Music complex will transform it into a high-quality music teaching facility, enhancing programs in traditional vocal and instrumental performance with an eye toward teaching music in the 21st century, including media arts,electronic music, and recording.
Spaces will be constructed and renovated with advanced acoustical properties which enhance student learning and address important issues of health and wellness. At the same time, it will create a more inviting and attractive place for faculty and students to grow and learn.
Scope
The project includes a 35,000 square foot addition to the southwest portion of the Music Building, along with renovation of 8,400 square feet within the existing building.
The addition will house performance and rehearsal rooms for jazz studies, conducting, bands, orchestras, and percussion as well as additional student practice and rehearsal rooms, faculty offices, and studio space.
The areas within the existing building that are to be renovated will accommodate student recital, choral and opera rehearsal, large classroom space,expanded music recording and editing space,and a renovated piano repair workshop.
The project also includes $1,250,000 to address capital renewal needs, principally replacing windows and upgrade HVAC to related space as funds allow.
Schedule
Construction start: June 2018
Ready for occupancy: August 2020
Budget
$41.5 million, including a $3,600,000 contingency
The project will be funded by a combination of gifts to the College of Music, debt financing with debt repayment from the general fund, and the general fund - capital renewal.
Budget was adjusted as the majority of the concrete work was pushed forward into the winter adding costs in temporary heating, work methods, and reduced efficiency, and material costs increased nearly 25% (on average) due to national impacts and other forces, particularly as it relates to steel.
Construction Junction Update
Capital project number