Duffy Daugherty Football Complex Alterations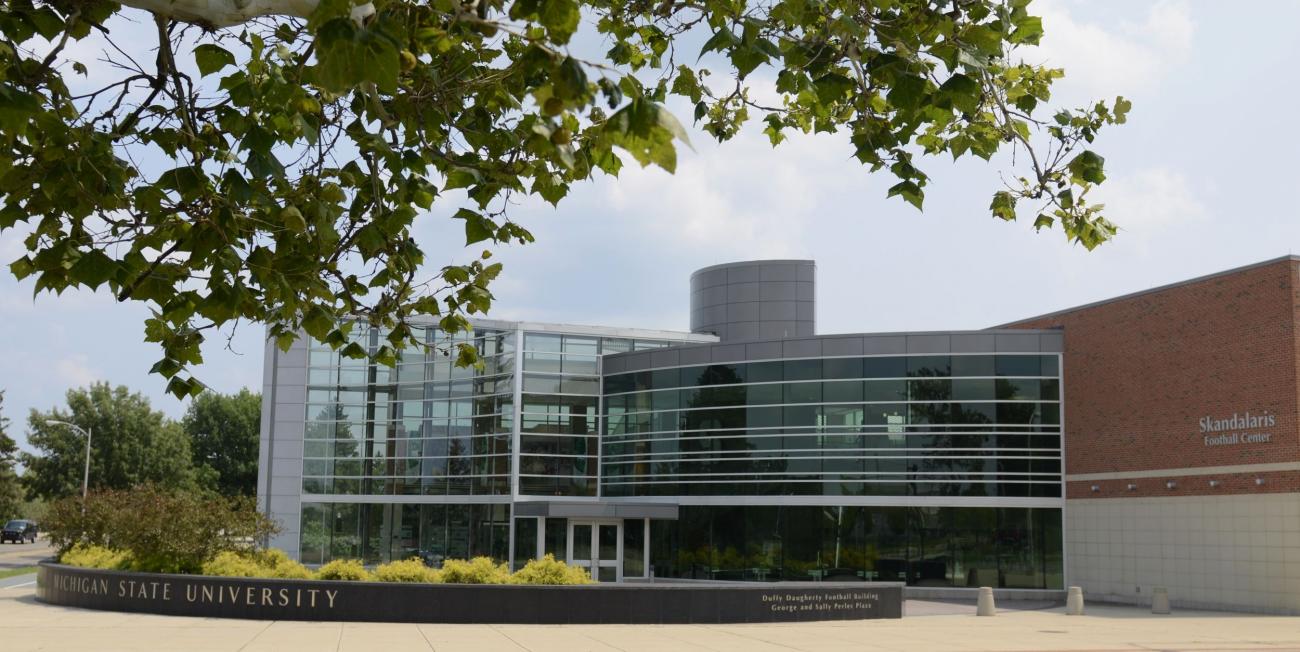 Project Information
Phase
Background
The NCAA has increased the number of coaches a football program may have on staff, spurring interest in adding more space, as well as refreshing existing amenities.
In addition, the technology in the Demmer Family Hall of History, located on the first floor of the Skandalaris Football Center, is outdated and needs to be updated.
Scope
The project will include:

Capturing underutilized patio space and reconfiguring existing space to accommodate a large conference room surrounded by offense/defense meeting rooms
Offices
An all-staff work room
Larger restroom facilities.

The existing offices will also undergo an aesthetic refresh including easily updated graphics, digital displays, and new finishes.
The renovated Hall of History will boast large monitors on the east and south walls as well as a large LED display on the elevator shaft. The displays will step up with the existing staircase and broadcast recruiting graphics. The new monitors will be visible from Perles Plaza, transforming the Hall of History into a beacon at night.
Schedule
Construction start: December 2019
Ready for occupancy: August 2020
Budget
$6,700,000 including a $670,000 contingency.
The source of funds for the project is gifts to Intercollegiate Athletics or debt financing with debt repayment from gifts to Intercollegiate Athletics.
Construction Junction progress update
Capital project number