Farm Lane Bridge Replacement and Infrastructure Improvements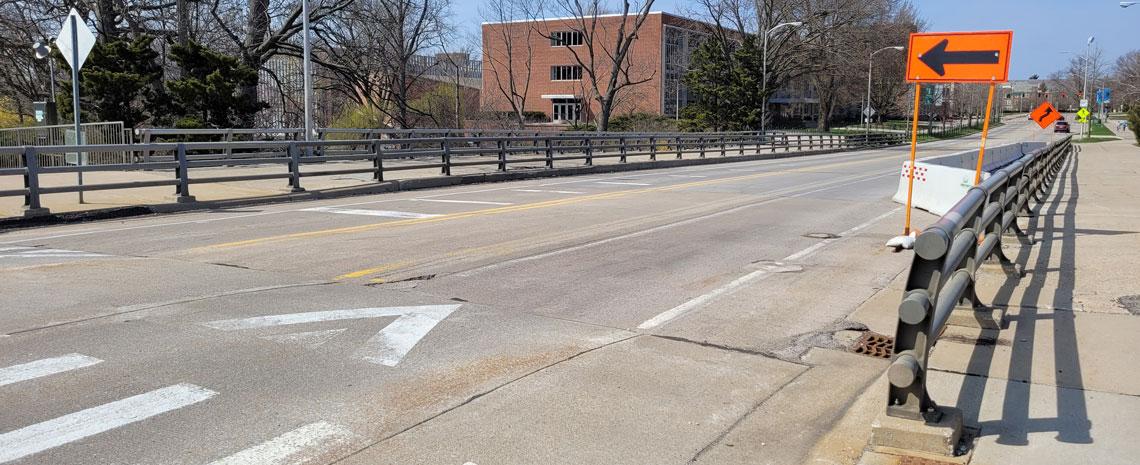 The project would reconstruct the Farm Lane bridge, which was originally built in 1936, and in the past year has had load limits placed on it after inspections were performed by the Michigan Department of Transportation. The east traffic lane on the bridge has been closed with northbound traffic shifted to the middle lane of the bridge.
The bridge is the main north-south traffic corridor through campus and is heavily used by pedestrians, bicycles and vehicles. It also serves as an important infrastructure conduit crossing the Red Cedar River for utilities that included electrical, steam, communication, sewer and water. It is the only campus bridge over the Red Cedar River with a road surface above the 100-year flood plain.
The MSU Board of Trustees authorized planning and design work to replace the bridge at its April 2022 meeting.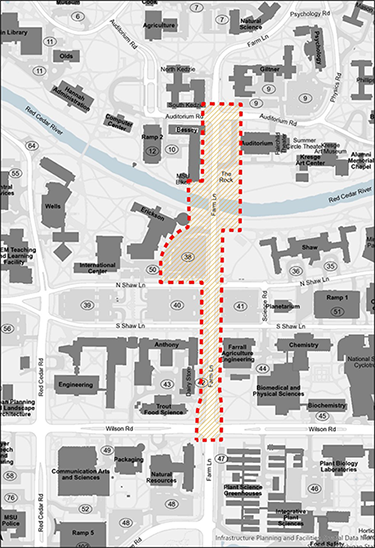 Phase
Schedule
Capital project number