FRIB High Rigidity Spectrometer (HRS) and Isotope Harvesting Experimental Vault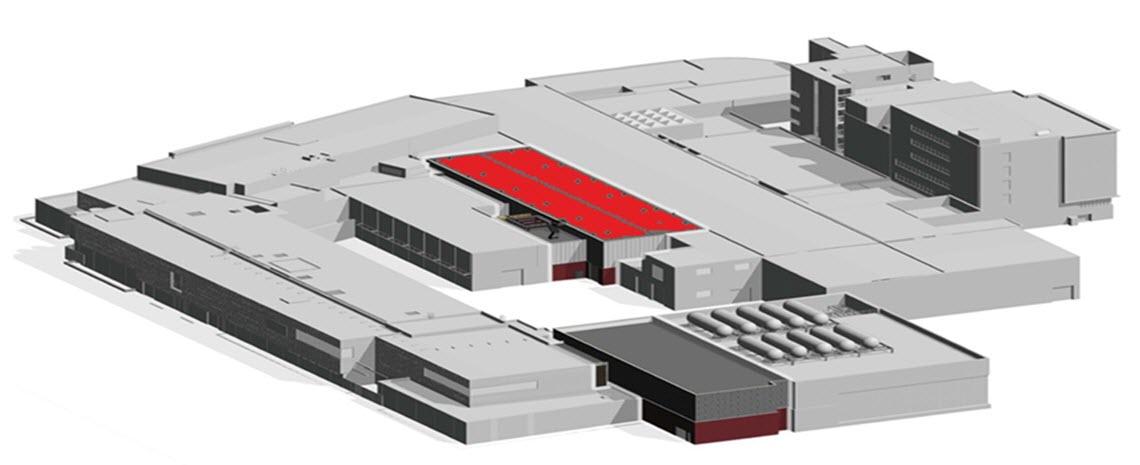 Project Information
Phase
Background
The Facility for Rare Isotope Beams (FRIB) is moving toward completion.
Civil construction was substantially complete earlier this year, ahead of schedule, with the project now focused on installation of technical equipment.
The U.S. Department of Energy (DOE) has indicated that it wants to begin providing operational funding in 2018, rather than in 2022 as originally anticipated.
Given the success of the FRIB project, the DOE is interested in additional research opportunities at MSU. This project is for facilities that would support that research.
Details
To house research equipment beyond the original FRIB scope and bolster MSU's nuclear-science research program by expanding FRIB's discovery potential and enabling isotope harvesting. 
Goals
To construct an experimental vault that will house equipment for isotope harvesting
To provide experimental space for the FRIB science program
To increase FRIB scientist's ability to discover rare isotopes by a factor of ten
To construct a detector that will be well matched to FRIB's capabilities 
Scope
The experimental vault will provide approximately 31,000 gross square feet of new space, bound almost completely by other FRIB elements, and will feature

Experimental vault for HRS
Isotope harvesting laboratory
Truck bay
50-ton overhead crane 

The space will be divided into a depressed experimental vault and a two-level infill providing space for mechanical and electrical systems with circulation around the vault
A new steam PRV station will be provided with high pressure steam fed from FRIB
A new HRS chilled water system will be provided to service the required process water system and required airside cooling for the vault 
Schedule
Construction start: March 1, 2018
Ready for occupancy: Aug. 1, 2019 
Budget
$22,500,000, including a $2,225,000 contingency.
The source of funds for the project will be debt financing with debt repayment form the general fund and indirect cost recoveries when the FRIB facility is functional.
Construction Junction progress update
Capital project number