Grand Rapids Research Center - Phase Two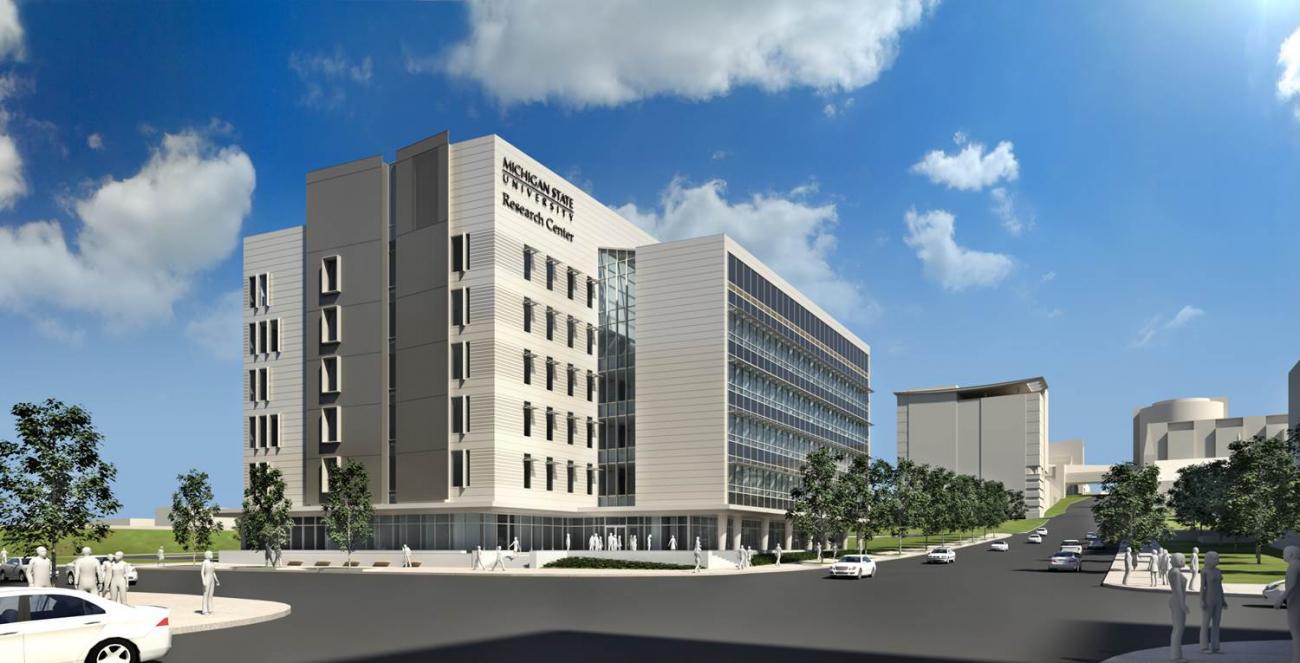 Project phase: Planning/Design
Background:
Construction of the GRRC began in 2015 and was completed in late 2017. The research facility was designed to house MSU's existing 26 Grand Rapids research teams and future growth of up to 44 principal investigators and their teams (approximately 250+ employees).
The confluence of the completion of the GRRC, the university's Global Impact Initiative, successful community and industry partnerships, and a new dean's vision for the transformation of health, has set the stage for MSU Grand Rapids Research Center Phase II (GRRC Phase II).
Continuing under the 2013 authorization to plan, the Administration evaluated how to best accomplish GRRC Phase II. Taking into account many factors, including who will occupy GRRC Phase II, operational demands and cost of capital, it was determined that GRRC Phase II would best be developed utilizing a P3 delivery model.
The University will provide a developer with access to the University's land through a ground lease and the developer will have the obligation to design, construct, finance and own, operate and maintain the facility. The College of Human Medicine intends to lease space in the new facility, subject to future Board approval.
Michigan State University has a rare opportunity to leverage the nexus of powerful components: excellence in biomedical research and medical education, strong health systems and health science partners, a community with propensity for collaboration, and an anchor at the base of the Medical Mile where all come together in synergy for the transformation of health.
Project scope:
The Ground Lease will require the Developer to construct a new building (referred to as Building 2) along Michigan Street on the GRRC site in order to provide tenant lease space for MSU and other stakeholders that will support the MSU Research/Healthcare Innovation.
A Tax Incremental Financing (TIF) credit is available to the Developer to construct a Parking Structure, which will be required to meet City of Grand Rapids parking requirements on this site.
The Developer has proposed a future building along Monroe Street on the site (referred to as Building 3) for additional program space (program to be determined)that will be complementary to the research, education, and innovation mission of the university.
Schedule: 
The Developer's construction is scheduled to begin in fourth quarter 2019, with substantial completion in late 2021.