Hubbard Hall 2019 exterior masonry restoration and window replacement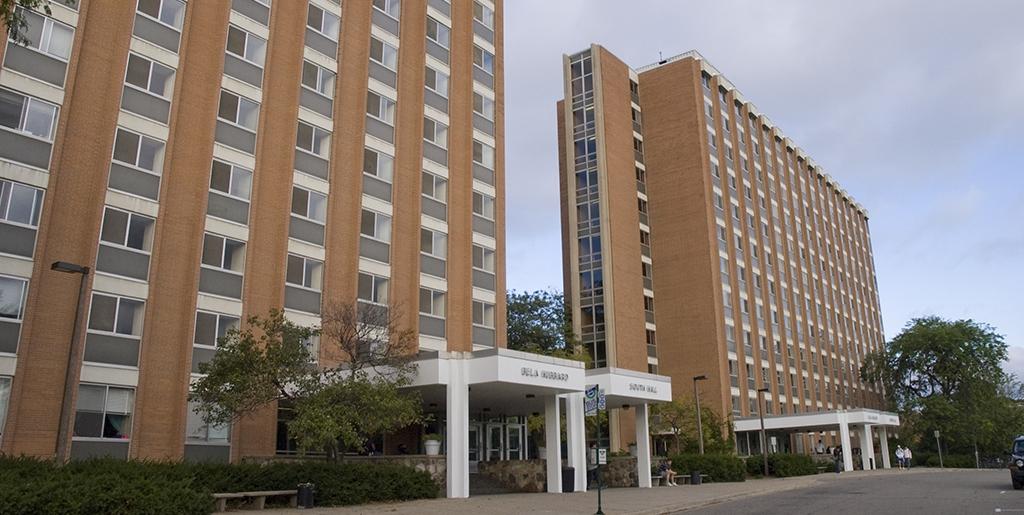 Project Information
Phase
Background
Hubbard Hall opened in 1966 and is the tallest residence hall on campus, standing at 12 floors in two separate towers - north and south.
A 2013 study of its structural condition revealed a number of issues which must be addressed to keep the building safe and functional.
The work will be completed in four phases:

Southeast façade – 2016 (complete)
Southwest façade – 2017 (complete)
Northeast façade – 2018 (complete)
Northwest façade - 2019
Scope
The project will include masonry repairs to the facade and removal and replacement of windows
Impacts
Summer programs using residence halls–project limits use of Hubbard Hall to one living wing each summer 2016-2019.
Schedule
Phase four start: May 2019
Phase four completion: August 2019
Budget
For the 2019 phase - $2,700,000 which includes a $167,000 contingency. The estimate for all four phases of the project is $12,000,000.
This project is being funded by the deferred maintenance reserve - Residential and Hospitality Services.
Construction Junction progress update
Capital project number