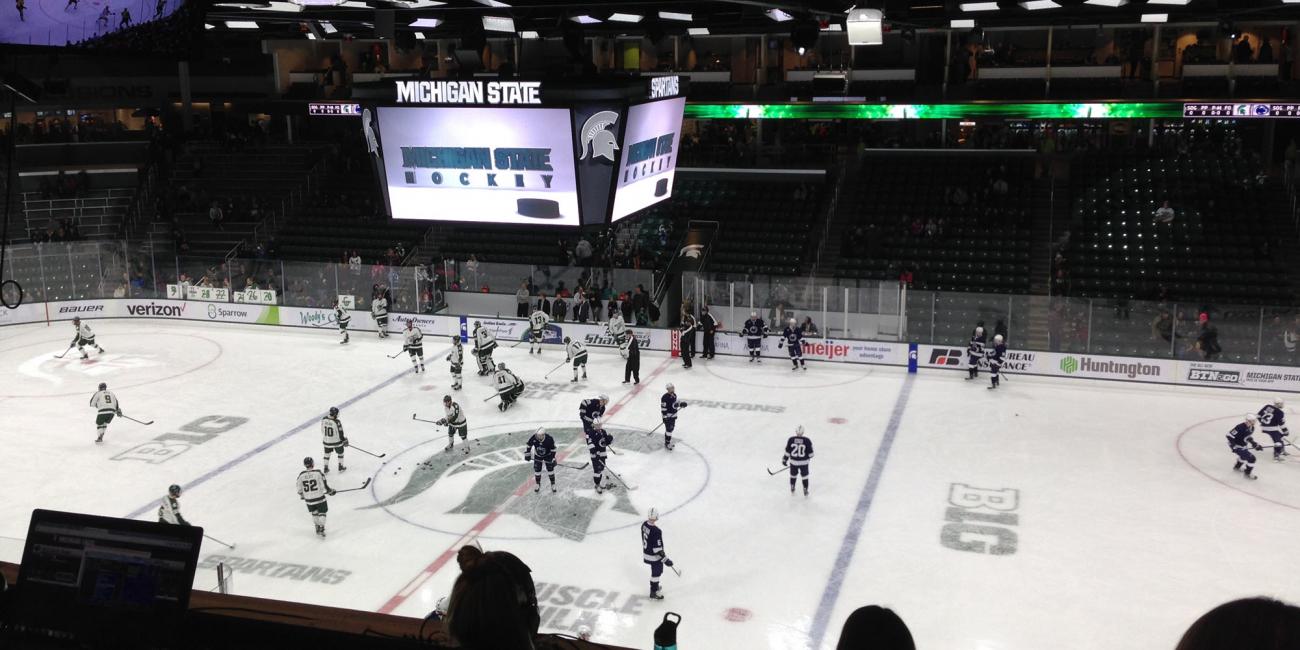 Project Information
Phase
Background
Munn Ice Arena opened in 1974.

In addition to being the home of MSU Hockey, it also hosts classes, club sports, sports camps and public skating opportunities.

The building has fallen behind its peers, particularly for team operations.

It

is lacking in team meeting space, operational areas and energy efficiency.

The building does not have an appropriate presence for a facility that hosts 6,800 guests.
Scope
This project, which includes a 35,000 square foot addition, will create a new public "front door" to Munn Ice Arena.

The project provides:

gathering spaces outside and around the building

team meeting spaces

new training facilities

improvements to community skate operations

memorabilia displays to embrace and celebrate MSU Hockey history and success

expanded and relocated hockey operations and coaching offices from the basement to the renovated first floor

improved quality of the varsity lockers, fitness and weight facilities in alignment with other recently completed collegiate hockey venues.

The project will also address needed infrastructure and energy improvements.
Schedule
Construction start: June 2019
Ready for occupancy: December 2020
Budget
$18.8 million, including a $1 million contingency.
The project will be funded by non-general funds and gifts to Intercollegiate Athletics and/or debt financing with debt repayment from the above sources.
Construction Junction progress update
Capital project number