Red Cedar River riverbank restoration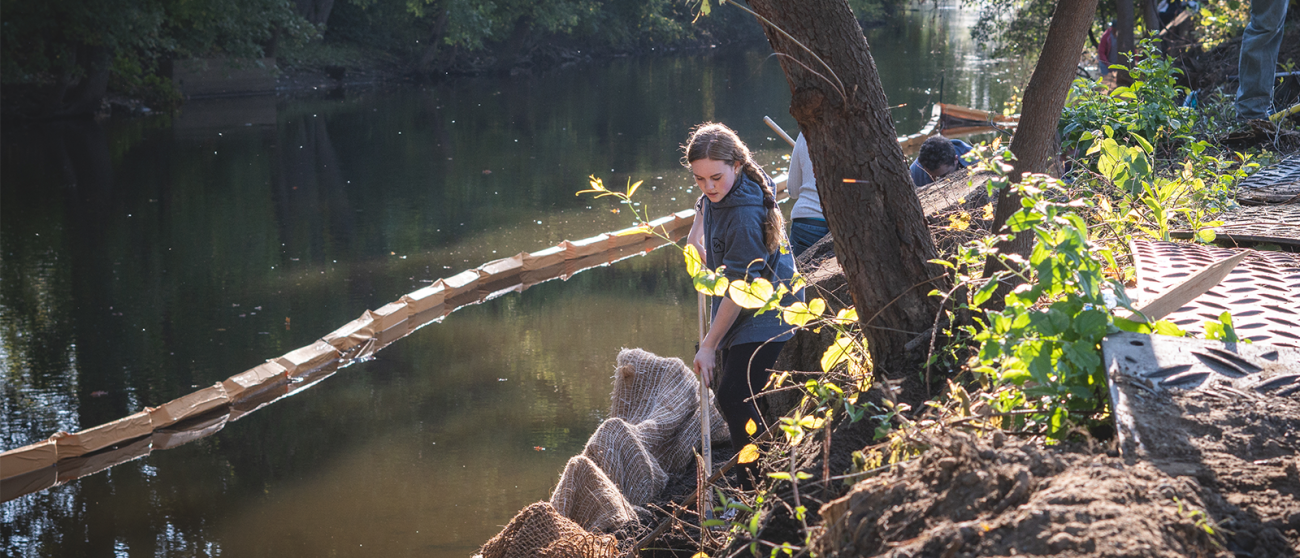 Project background:
The university calls two miles of the 51-mile river system home, and along its banks over 160 years of rich history has evolved with countless more to come.
The university shares this resource with its neighbors and those who work, live and play within the river's 461-acre watershed.
Protecting and enhancing the riverine environment must be a priority in the institution's land planning strategies.
MSU assumes a leadership role in watershed advocacy and storm water management through its Infrastructure Planning and Facilities unit and the MSU Water Program.
In September 2019, the Great Lakes Commission awarded MSU Infrastructure Planning and Facilities $72,450 in grant monies through the Great Lakes Sediment and Nutrient Reduction Program for riverbank restoration. IPF will provide matching funds to cover construction material fees and indirect costs.
Project goals:
Improve access to the river for educational, research and recreational activities.
Establish buffer zones of native plant species to mitigate erosion and reduce bacterial contamination.
Improve habitat for a diverse array of flora, fauna and aquatic species.
Maintain critical campus infrastructure.
Identify priority projects and seek funding for implementation
Project phases:
Stakeholders:
Steering Committee members: