Solar Farm - South Campus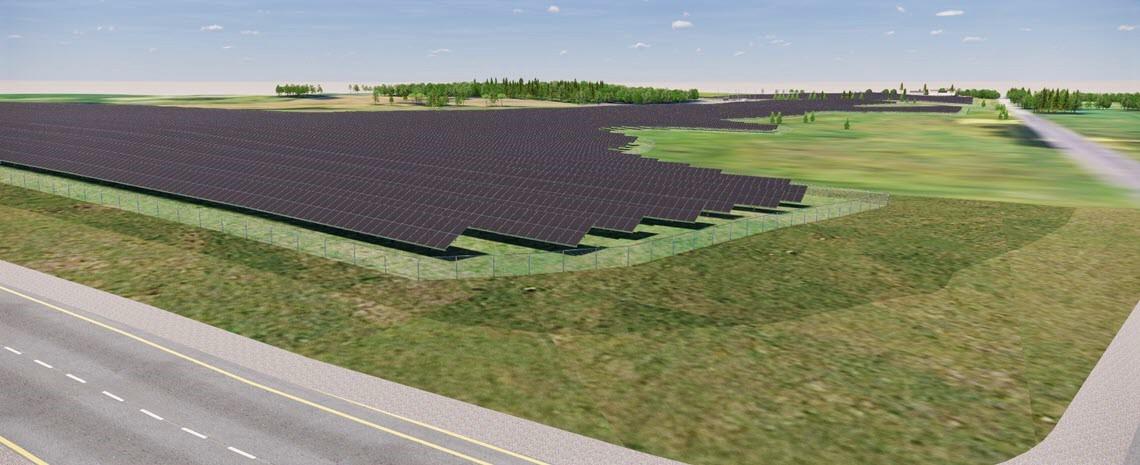 Project Information
Phase
Scope
Installation of an up to 20MW fixed or single-axis tilt, ground mounted solar array on 110 acres located south of MSU's main campus near the intersection of Jolly and Hagadorn Roads.
Installation of direct-buried and overhead tie lines from the Solar Farm location to the Power Plant.
Construction will occur via a fixed-price Power Purchase Agreement of up to 30 years, with option to purchase.
Background
Installation of the South Campus Solar Farm will represent another major step towards achieving the goals set by the Energy Transition Plan by producing up to 20MW of electricity annually.
The university has sought to reduce its greenhouse gas emissions and use more renewable sources multiple ways, including:

T.B. Simon Power Plant's switch from coal to natural gas in 2016 has resulted in a 43% reduction in overall CO2 emissions.
Solar Carport installation will save the university $10 million in electricity costs over the next 25 years, and will account for a 10,000 metric ton reduction in greenhouse gasses annually.
Surplus Store and Recycling Center continues to divert materials from landfill - 60% of MSU's waste was diverted in FY2015-16.
Anaerobic Digester produces a sustained 400kW electrical supply from food waste and animal excrement, along with a high-quality organic fertilizer.
Bott Building Geothermal Field produces about 20% of the building's energy needs.
Goals
Increase the campus' renewable-sourced electrical load from 18% to 50%.
Increase the average yearly campus electrical load using renewables from 7% to 20%.
Land under solar panels will remain available for sheep grazing and pollinator habitat.
Schedule
Construction start: TBD
Substantial completion: TBD
Budget
Most of the cost of the project will be carried by the power agreement partner, with recapture via fixed-rate sale of energy generated to the university.
Capital project number