Spartan Greens on Service Road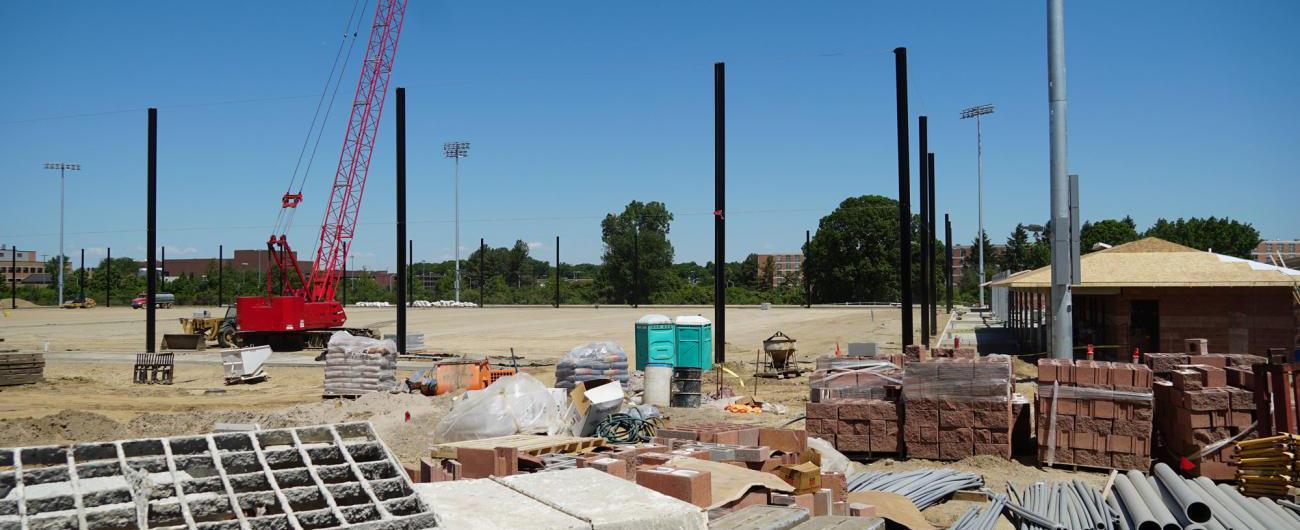 Overview of Scope:
The project will add two full sized multipurpose artificial turf fields with full lighting, two support buildings that include storage, office, and restrooms, a canopy connection between the buildings for weather protection, and removal of an abandoned geothermal field. These new fields will extend usage by at least four months annually.
The recreational sports grass fields support an average of 8,500 students per semester, and are in use from 5 p.m. until midnight, seven days a week, weather permitting. These facilities are also used by 400-500 club athletes. Participation is limited due to lack of availability and poor condition. The fields drain poorly, resulting in 5-10 days of cancellations per season. The grass fields condition declines as the academic year progresses, with the fields unusable from December through March, and dormant from June through August for restoration and recovery.
The Service Road grass fields between parking lots 91 and 92 do not have irrigation, proper lights, and infrastructure, including water, restrooms, and shelter to support normal use. These are the least used fields at the university.
Read more about the overall effort to improve student recreation facilities from Recreational Sports and Fitness Services. 
Phase
Schedule
Construction began February 2022
Expected substantial completion: September 2022
Budget
Capital project number