STEM Teaching, Learning and Interdisciplinary Research Facilities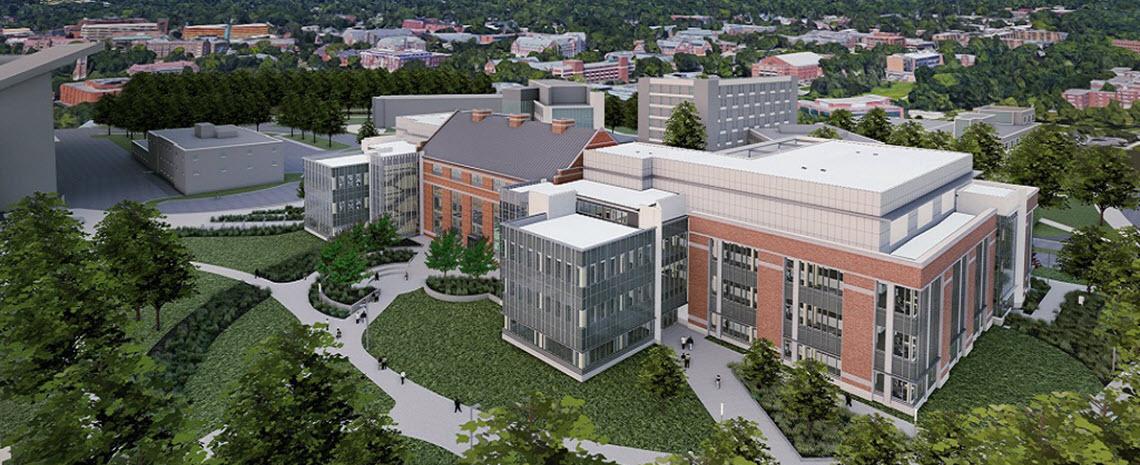 Phase
Schedule
Construction start: June 2018
Substantial completion: February 2021 
Expected occupancy: Summer 2021
Budget
Background
It is anticipated that MSU academic units will continue to experience significant growth in STEM-related teaching.
More than a third of the university's teaching laboratories are housed in facilities that are more than 40 years old. Modern design strategies that support best practices in teaching and research and reflect shifts in instructional methods, use of technology, code compliance and emphasis on team-based and self-guided learning are difficult to achieve programmatically and are not cost effective in many of our older facilities.
In addition, over the past 10 years, enrolled credit hours in STEM and STEM-related courses have increased by 38%. Construction of a new laboratory instructional space supporting STEM disciplines is necessary to accommodate this programmatic direction, address the obsolescence of existing facilities, and increase operational efficiency.
Goals
To create a facility that includes modern wet bench teaching laboratories that incorporate active learning principles, foster cross-disciplinary teaching and learning and support developing and evolving changes in curriculum and its delivery.
The pairing of the STEM Facility with the renovation of the former Shaw Lane Power Plant is intended to support and promote interdisciplinary and collaborative opportunities for a range of student experiences both curricular and co-curricular; provide opportunities for research on teaching and learning; support the evolution of teaching and learning methods; and create a campus hub for teaching and learning across the sciences, arts and humanities.
Scope
The STEM Facility will include new construction of approximately 117,000 gross square feet that comprises an addition on the north and south sides of the former Shaw Lane Power Plant.
The existing approximate 40,000 gross square foot at the former Shaw Lane Power Plant will be renovated to provide adaptive re-use of an existing facility.
The pairing of these two projects affords a unique opportunity for the university community to create a campus hub for teaching and learning.
The STEM Facility will house undergraduate teaching laboratories; project laboratories; and breakout space that will support gateway courses for biological sciences, chemistry, computer science, physics and engineering in a central campus location.
The former Shaw Lane Power Plant will house a vibrant and active student commons and gallery that seamlessly connects the STEM Facility addition and gallery. It will also include student studio space, an idea accelerator for faculty and students, the HUB for Innovation in Learning and Technology, student help center, the Biological Sciences Program offices  and the Undergraduate Research office. Collectively, this campus hub leverages programming, space utilization and sharing of physical infrastructure and operational resources.
Construction Junction progress update
Capital project number