T.B. Simon Power Plant distribution bus reliability and expansion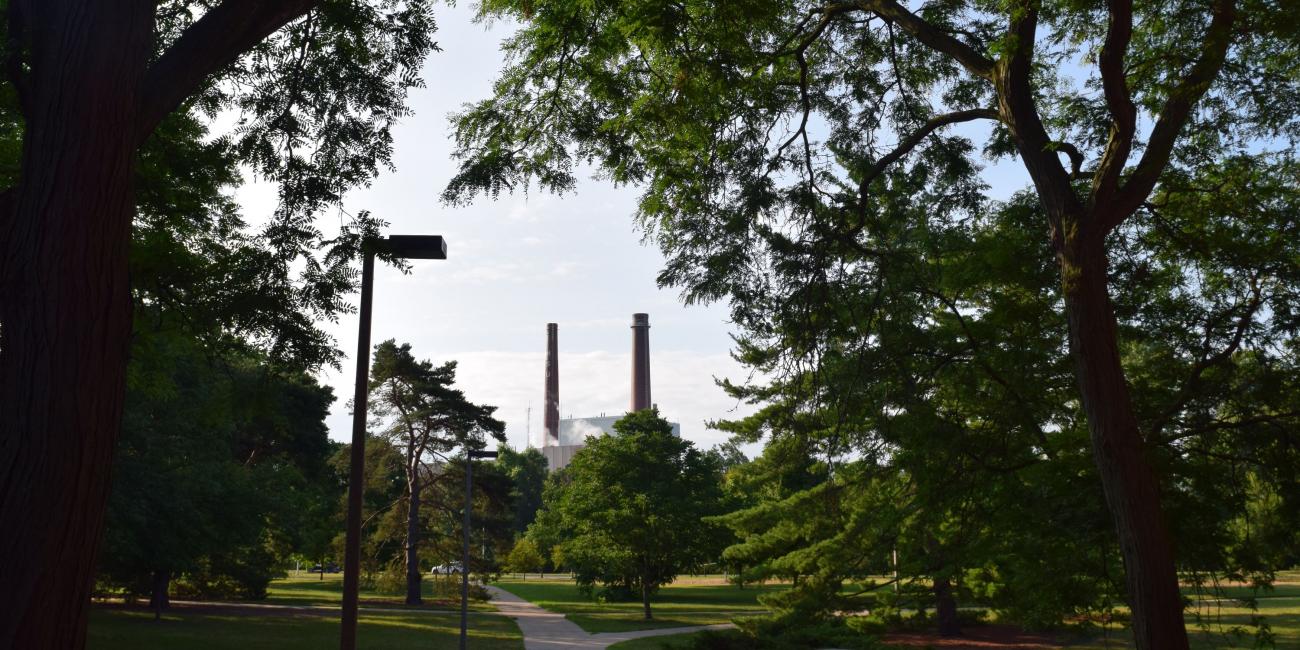 Project Information
Phase
Background
MSU distributes two medium voltage power circuits to all buildings on campus from the T.B. Simon Power Plant. They are distributed as "circuit pairs" with each building preferred to a particular circuit, and the second circuit serving as a back-up in the event of a failure of the preferred circuit.
The Power Plant has one remaining available distribution "circuit pair" for future power use on campus.
Projected growth over the next two years will utilize this last "circuit pair", rendering the plant incapable of serving future campus loads.
This project will add two spare breakers to bus no. 1, which will combine with two existing spare breakers on bus no. 5 to create two additional "circuit pairs" for future use.
There are five instances where two substation transformers within the Power Plant are powered by a single circuit breaker.
The substations serve plant house service loads such as boilers, turbines, and lighting.
A failure of one transformer on a particular substation trips the circuit breaker and causes the loss of power to a transformer on a second substation. This is what happened on July 23, 2017 with the loss of transformer T- 2B, resulting in the loss of all cooling related campus steam production.
This project will add five circuit breakers to distribution bus nos. 1, 2 and 3, and isolate future outages of this type to only the substation of origin.
Scope
Install new "two-high" spare breaker cabinet on the east end of bus no. 1, which will allow the two new breakers to be paired up with two existing spare breakers on bus no. 5.
Increase power plant reliability by installing five additional circuit breakers in existing switchgear to allow five plant service transformers to have dedicated feeder breakers (transformers in question currently share a feeder breaker with other transformers). Breakers will be added to bus nos. 1, 2 and 3. The process to add additional breakers entails removing existing single breaker cabinet sections and replacing with cabinets containing two breakers (known as "two-high" cabinets).
The project will be executed in two phases spanning 2019-2020.
Phase one will include expansion of bus nos. 1 and 2 in 2019
Phase two will expand bus no. 3 in 2020
No campus outages are expected, nor is it anticipated to adversely affect Power Plant operations.
Schedule
Equipment purchase – September 2018
Phase one construction – May through December 2019
Phase two construction – June through August 2020
Budget
$1,800,000 (phase one)
The source of funds for this project is the utility reserve or debt financing with debt repayment from the utility reserve.
Construction Junction Update
Capital project number