Hannah Administration Building
Hannah Administration Building
–
Sidewalk closure
What is being done?
Closure of the sidewalk and staging area on the South West corner of the building.
Why is this being done?
To complete the roofing replacement and masonry restoration of the Hannah Administration Building.
How will this impact building occupants?
During this work, the walkway will be closed and crane lifts will be occurring within the staging area for the duration of the project as depicted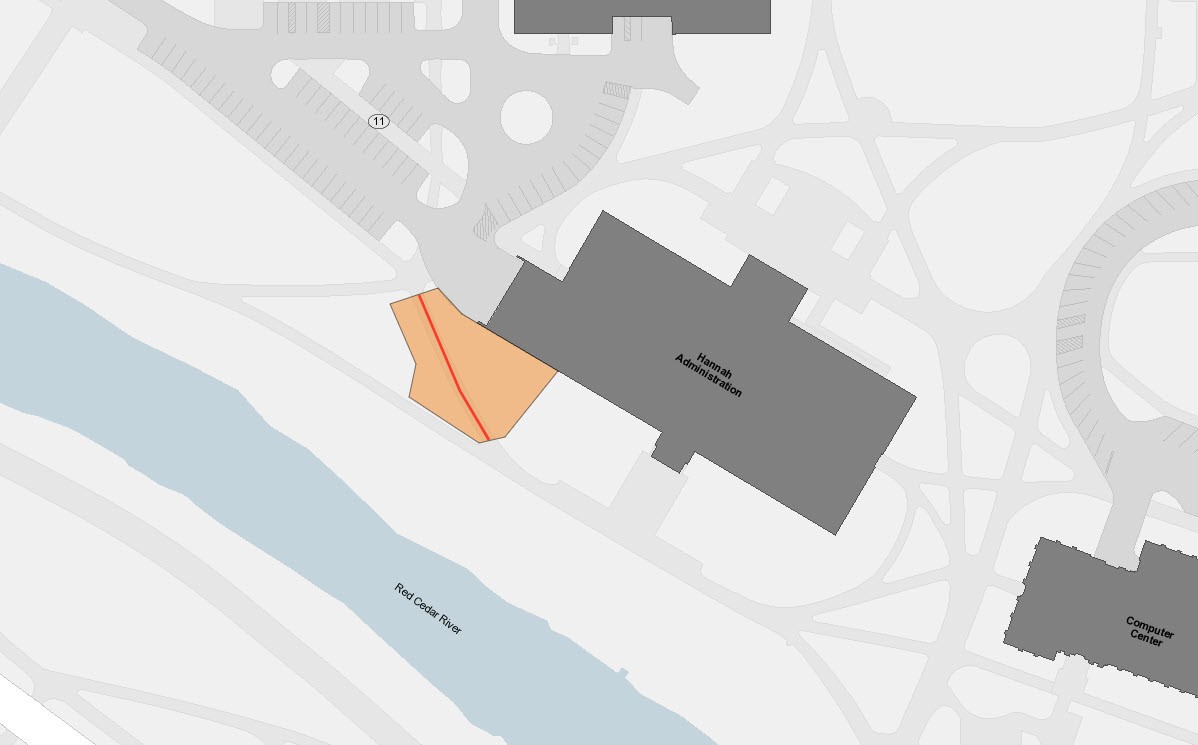 .
Who can I contact for more information?
Tony Gibson, Project Manager, at 517-899-2417 or gibsonan@msu.edu, or IPF at 517-353-1760.