Traffic Shift over the Farm Lane Bridge
Farm Lane bridge over the Red Cedar River
–
Road work
What is being done?
General bridge maintenance will be performed, requiring northbound vehicle and bicycle lanes to be shifted.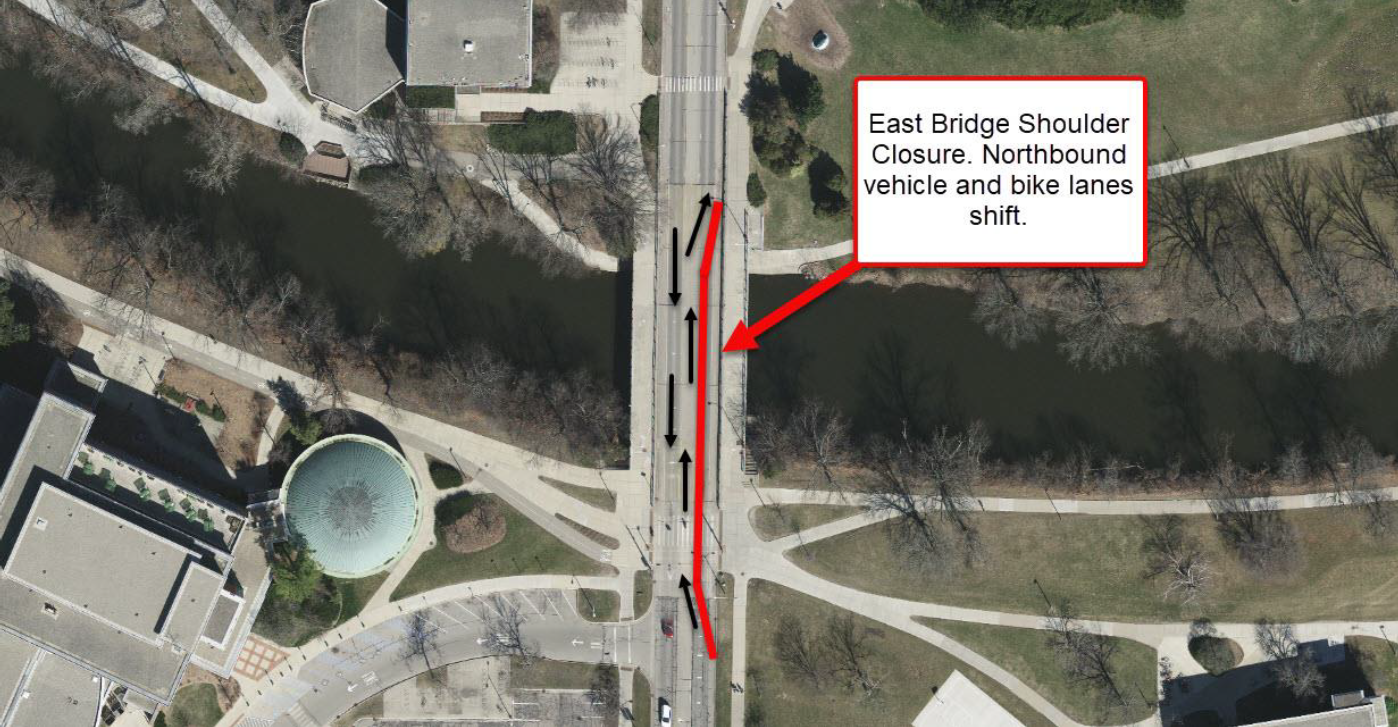 Why is this being done?
Michigan Department of Transportation inspections have resulted in the lane closure and additional load limits placed on vehicles transiting the bridge. 
At its April 2022 meeting, the MSU Board of Trustees authorized planning to replace the bridge.
How will this impact building occupants?
Be alert for the northbound traffic shift and congestion around the bridge.
Who can I contact for more information?
Scott Gardner, engineer/architect, at (517) 490-7595 or gardne21@msu.edu, or IPF at (517) 353-1760.