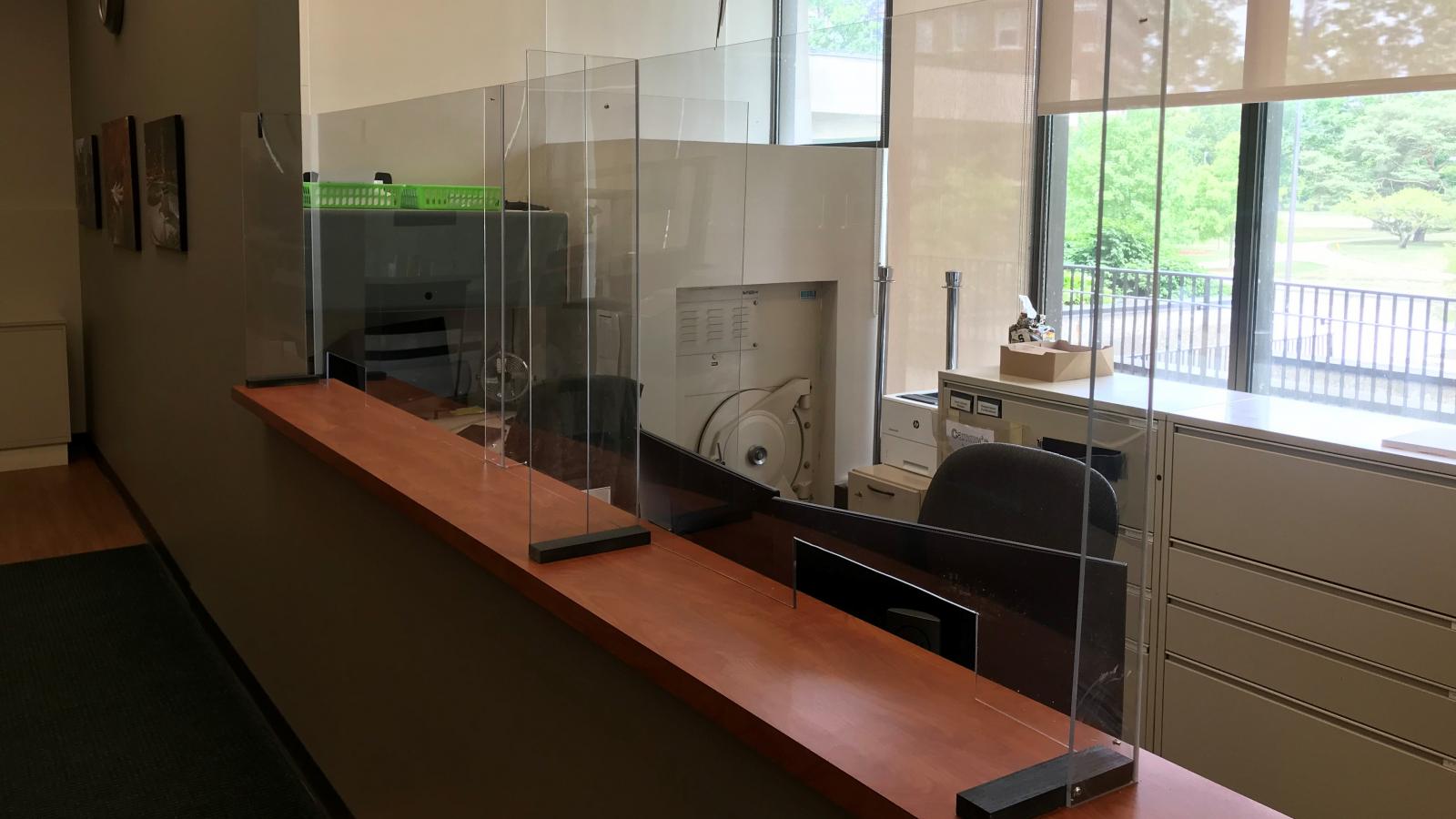 Polycarbonate Shielding
IPF can install polycarbonate shielding, often referred to as Plexiglass or other brand names, for your work spaces. However, depending on your situation, you may not need it installed. Keep reading for more details.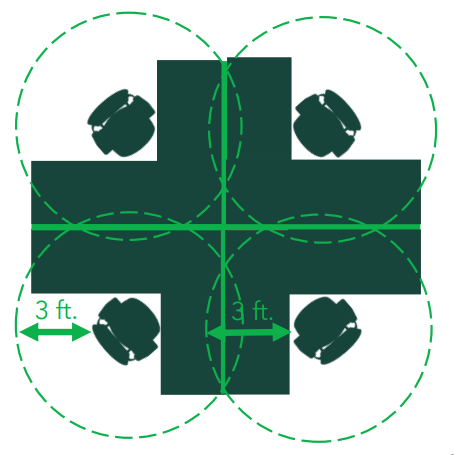 Where polycarbonate shielding will work best:
High-traffic, public-facing work spaces such as service counters or check-out stations. 
In open-office areas where work stations need partitions installed to ensure adequate physical separation between coworkers. See the image as an example, with the shielding represented by the solid green lines.
Questions to ask about whether polycarbonate shielding is needed:
Will most of your staff still be working remotely, or will they be in the office interacting with the public?
Are you expecting the same volume of students or others visiting your work space, or will the customer volume be down if faculty, staff and students are still working or learning remotely?
Can your work space simply be reconfigured to allow for more physical distancing between employees instead of installing shielding between their work areas, especially if not all employees are expected to be in the work space at the same time?
Have you considered 

staggering work shifts or instituting other flexible scheduling arrangements for staff returning to campus?
Depending on your answers, having shielding installed may not be worth the cost. 
Safety reminder:
Polycarbonate shielding is not a substitute for physical distancing, wearing a facial covering and having employees stay home if they are sick.
Stay current with MSU's safe work place practices at the university's Together We Will webpage.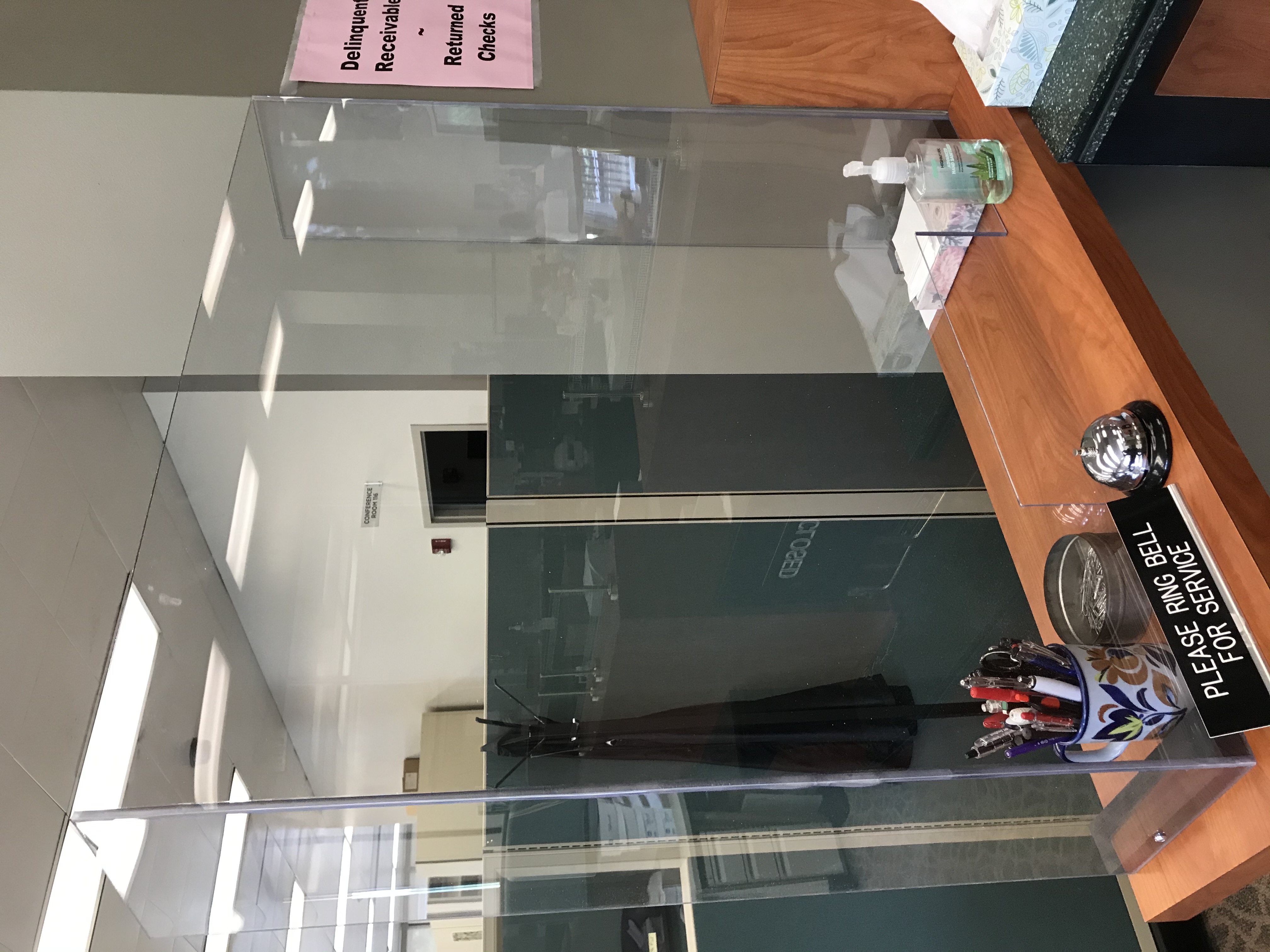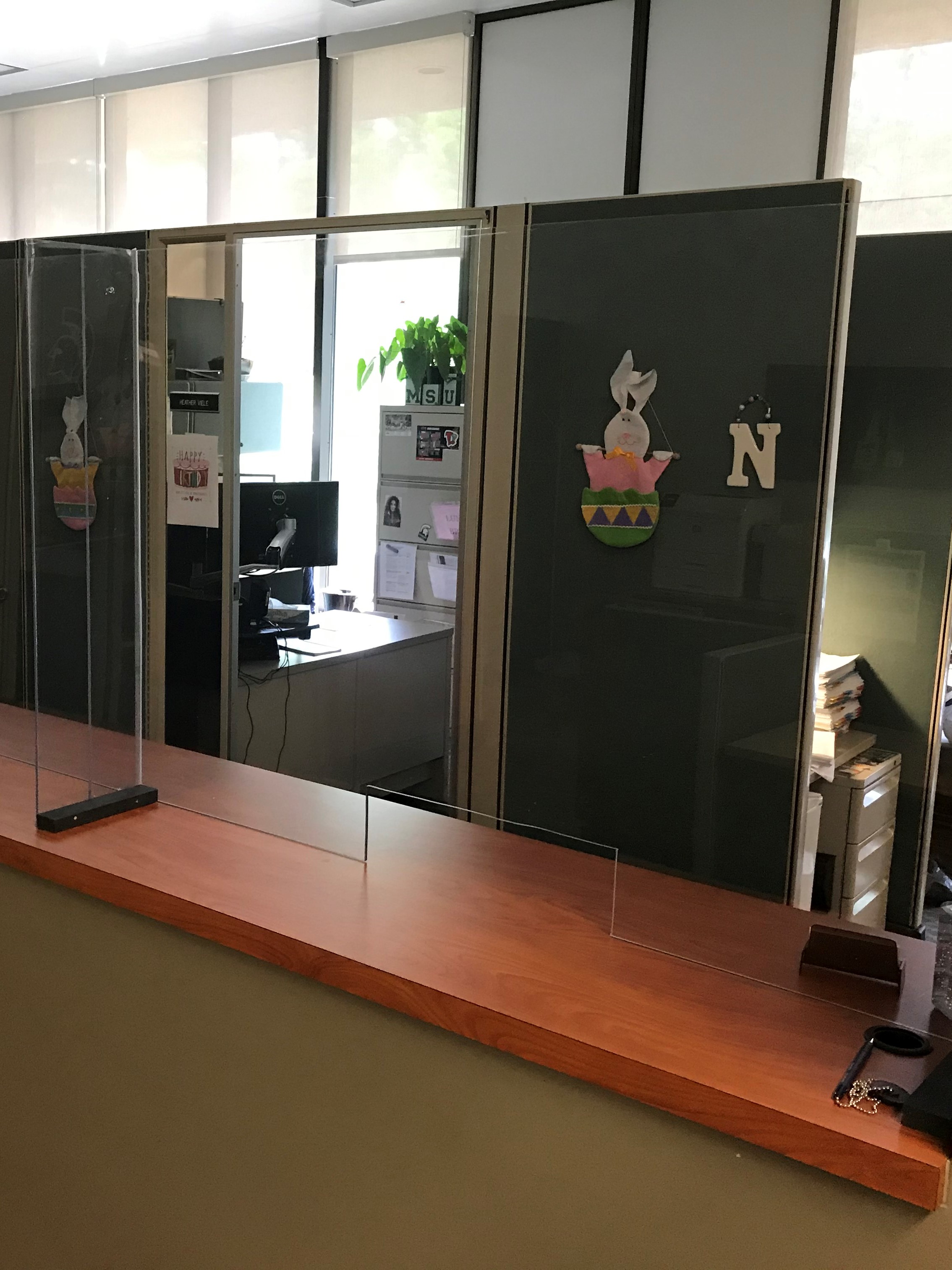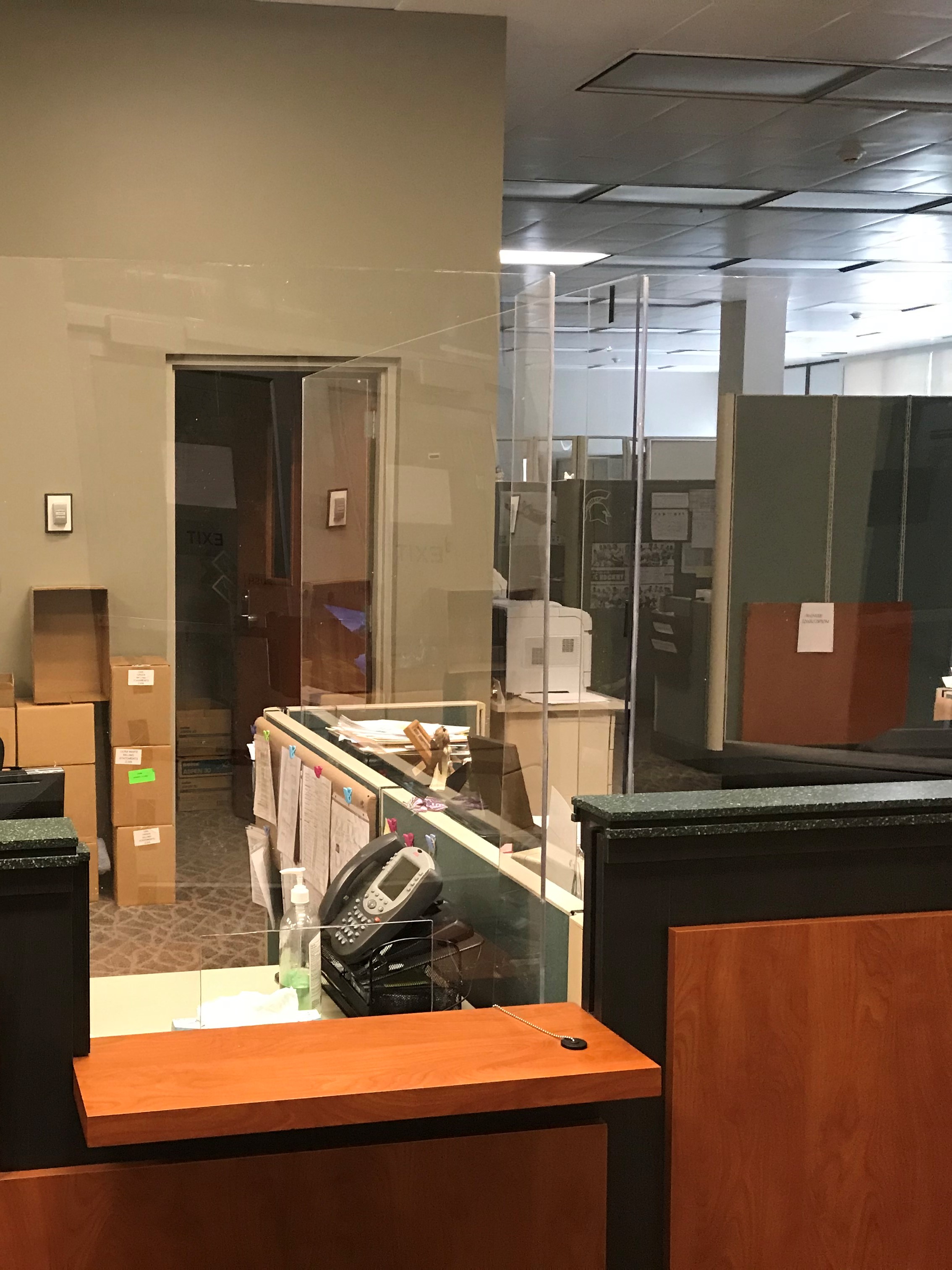 Questions?
IPF Communications
ipf.communications@msu.edu