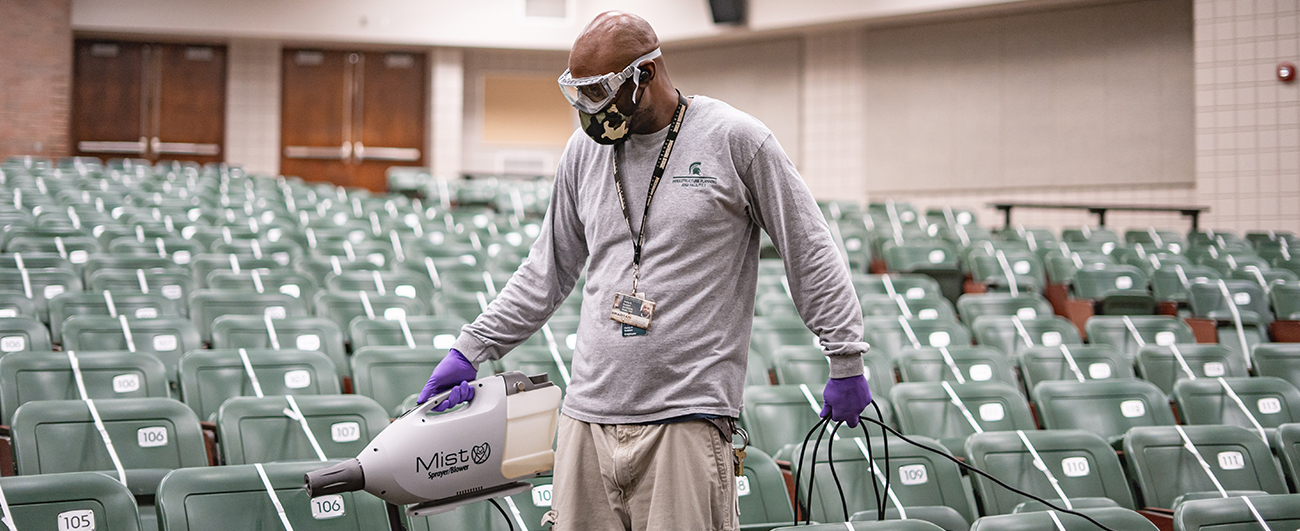 Our workforce engages in high performing, leading edge practices, valuing people, partners and stewardship. We are committed to fostering an equitable, inclusive culture; engaging and hiring a diverse workforce.
Employees have access to numerous employee benefits and professional development opportunities, such as:
Learn more about IPF's commitment to Diversity, Equity, and Inclusion.
Full-time Positions
Our open full-time positions are listed on careers.msu.edu. Just enter IPF into the Job Search field.
Student Jobs
Our open student positions are listed on Handshake.
Temporary and On-Call Positions
You can apply for our temporary and on-call positions directly on our website.