Congratulations to Louie Hengesbach: IPF Employee of the Quarter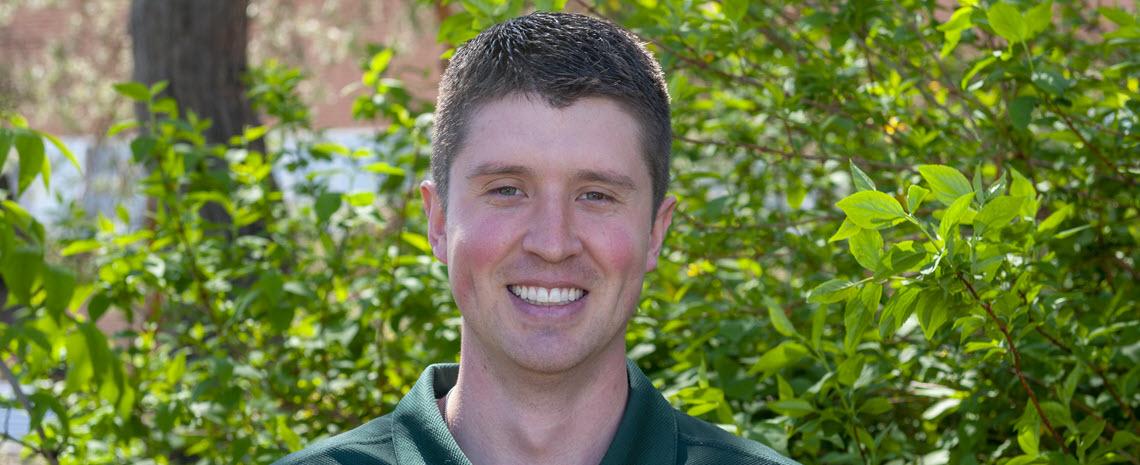 June 29, 2020
In his 10 plus years at MSU, Louie Hengesbach's skills as an accountant and financial analyst for both IPF and the Controller's Office have enabled him to help guide the course of IPF in positive ways. 
"My job involves comparing and analyzing IPF's data to identify trends and provide information for business decisions," Hengesbach said. "I also help set IPF's annual labor billing rates, which ensures that IPF reclaims enough funds for our work to remain solvent."   
Hengesbach also serves as a team leader for one of the largest and most complex internal undertakings IPF has spearheaded in some time, the Facilities Connect project. 
"A great deal of my work currently revolves around Facilities Connect – the project to replace FAMIS," Hengesbach said. "It requires a lot of communication with current FAMIS users to determine how they would like the new system to be built to improve MSU's business and data collection processes."  
Collaboration is one of Hengesbach's greatest talents.  
"I really enjoy helping people, so I feel fortunate to be able to work at such a unique place where we get to support students, research and the community," Hengesbach said. "I love constantly learning about the different things each IPF department needs to keep the university running, and I want to do my best to help our team members make MSU a great place for our campus partners and a great place to work." 
Another of his many positive personal attributes is the humility he displays in performing his work. 
"I was very surprised and thankful to have been nominated and selected for the Employee of the Quarter Award," he said. "I feel like there are many more deserving people!"  
In his off hours, Hengesbach enjoys fishing, watching sports, gardening (he makes killer fresh salsa), trying to golf and tackling random house projects (with advice from skilled IPF front-line staff). 
But his true passion is his growing family. 
"We added baby number four to our family this past year; we now have one daughter and three boys," he said. "They do a great job of keeping us busy and entertained!"