Get to know IPF: Brian Wolfe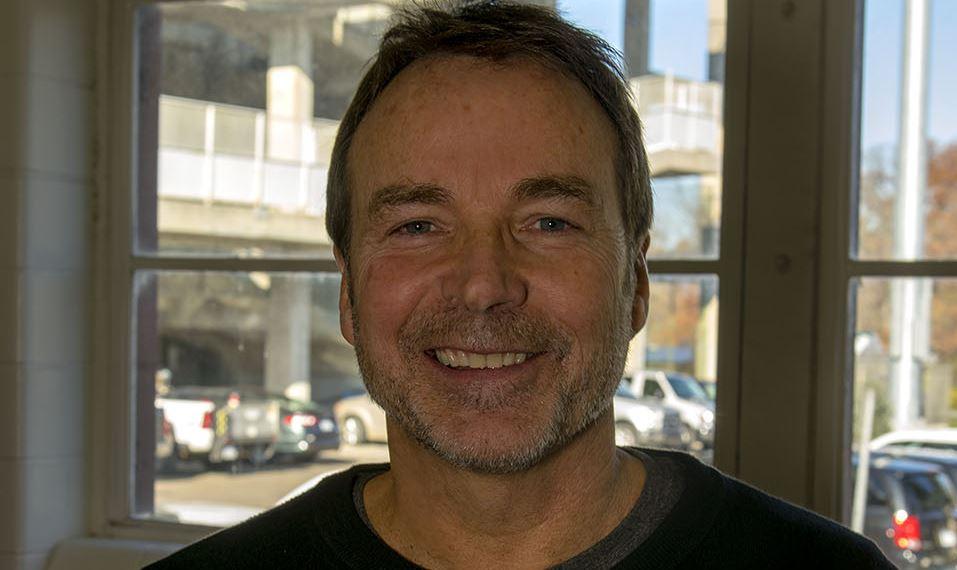 January 18, 2019
Dec. 4, 2018
As assistant manager of MSU's Transportation Services department, Brian Wolfe has a significant impact on getting people where they need to go.  
Wolfe oversees MSU's motor pool consisting of over 400 vehicles, a bus operation that includes five biodiesel buses and long-term leasing of 280 vehicles.  
"Many academic units use charter buses to take groups to places such as Detroit's Institute of Art, Detroit Metro Airport and Kellogg Biological Station, to name a few," said Wolfe, who has over 40 years of experience in the transportation industry. "We are very diverse in what we offer and even contract out to Indian Trails or Dean Transportation." 
Wolfe began his career as an auto mechanic in Lansing. In 2002, his sister told him about a job she saw posted on campus for a service manager to oversee the maintenance and repair of MSU vehicles at Transportation Services. He applied and got the job. 
In 2013, he was promoted to his current position. The best part about his job: the people he works with every day. 
"Our department is a tight-knit bunch, providing great customer service to the university," Wolfe said. "I encourage those considering a career in fleet services to take the leap!"   
Outside MSU, Wolfe enjoys working around the house, wood working, car maintenance, spending time with family and friends and riding his BMW R1200 RT motorcycle, which he has taken to far-reaching places like Nova Scotia, Colorado, Montana and the Northern Rockies in Canada.  
Wolfe hopes to retire in about three years and take a cruise on his motorcycle along the California coastline.