Get to know IPF: David Robinson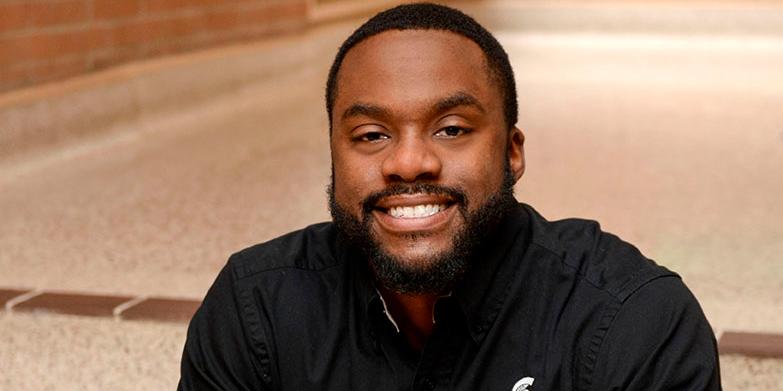 October 22, 2018
On Sept. 1, IPF's David Robinson was promoted to learning and development specialist, which provides him the opportunity to collaborate with employees at all levels across the organization.
"I really enjoy the number of opportunities MSU gives us in terms of professional and personal growth," Robinson said.
Starting out as a student custodian during the summer of 2006, Robinson advanced through many position changes. After graduation in 2013, he began his career in learning and development as an operations supervisor for third-shift Custodial Operations. His last promotion was to custodial supervisor overseeing logistics and employee training for Custodial Services.
"Don't be afraid to get out of your comfort zone," Robinson mentioned. "There are so many opportunities out there. You just have to be proactive and willing to take risks to find them."
Outside of work, Robinson has many hobbies.
"I enjoy working out, spending time with family and friends," he said. "Also, watching sports. Specifically, football, basketball and soccer."