IPF participates in Hydrant Hysteria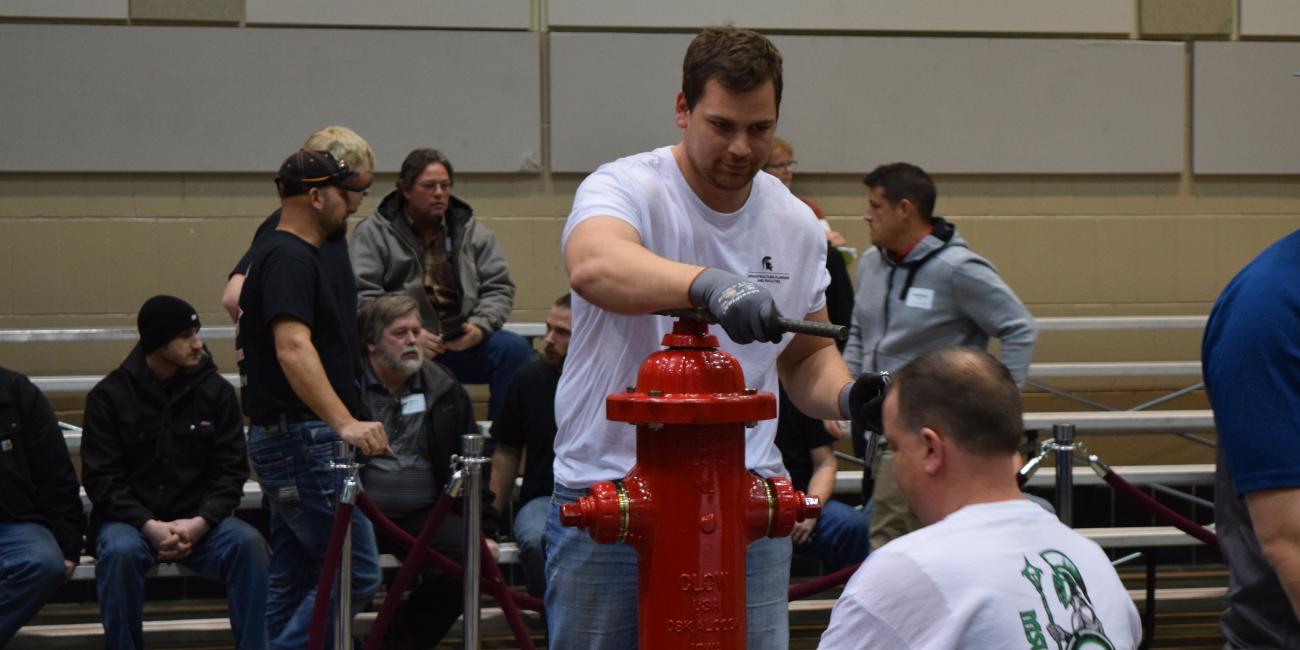 February 14, 2018
Coached by Sam Fortino, Ryan Pung and Jason Pohl of IPF's Maintenance Services recently participated in Hydrant Hysteria, a fast-paced competition where two-member teams assemble a fire hydrant as quickly as possible. Team members have under 10 minutes to disassemble the hydrant and place the parts on the floor before the timer begins. Judges test the hydrants at the end to ensure that they were assembled accurately. A winner is decided on final timing and accuracy. 
This year's Michigan-based event was at the American Water Works Association conference earlier this month at the Lansing Center. The team did not advance to the finals that will be held in Las Vegas in June, but the experience from this year will better prepare them for the event next year
 "This was a fun event to put our mechanical skills to the test," said Stacy Nurenberg, P.E. Maintenance Services Manager – Mechanical. "Our team members are very competitive and are driven for MSU to be the best, so naturally the team was disappointed that we didn't bring home the win. I am proud of them for stepping up to the challenge and am confident we will do better next year." 
The IPF team had a timing of 1:34:47 their first run and 1:26:66 their second run. Other competitors were Battle Creek (placing in first with a timing of 1:15:20), Troy and Lansing Board of Water and Light.