MSU Bikes launches new bike commuter service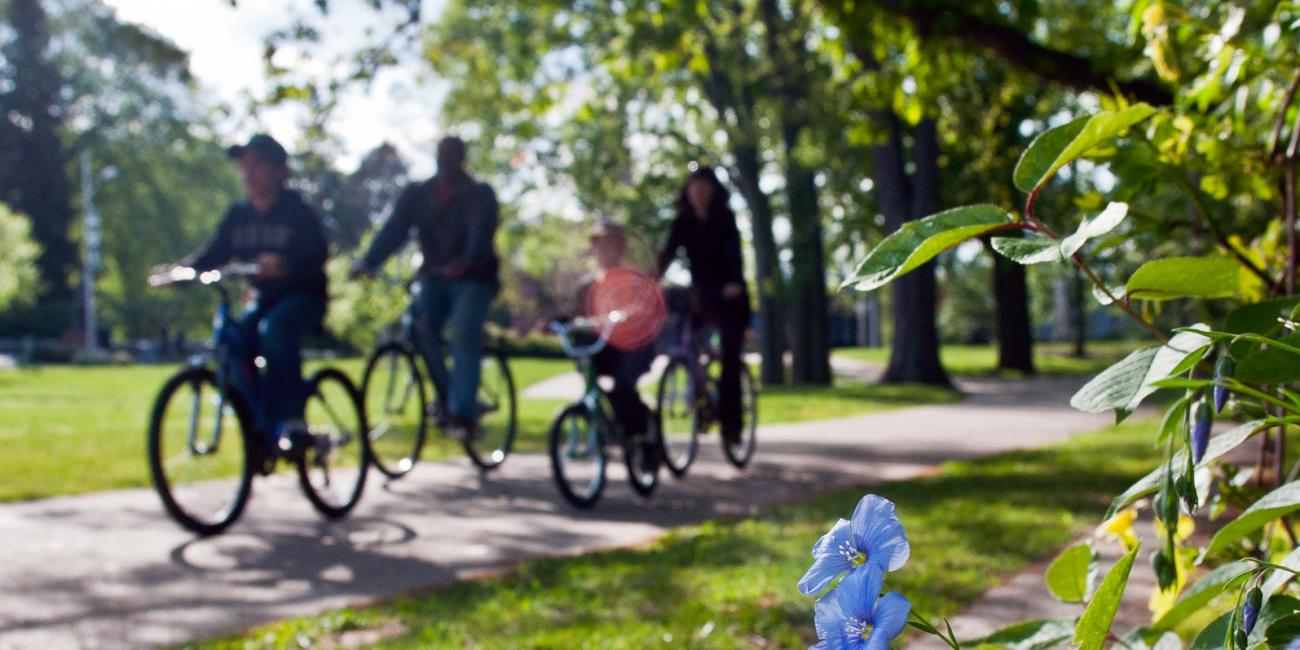 May 7, 2018
MSU Bikes recently piloted a one-on-one bike service to help bike commuters on the basics of commuting. This service includes safety education, community resources, as well as identifying safe and stress-free routes to and from campus.
The service will now be offered as a complimentary service of MSU Bikes. Call 517-432-3414 to schedule time with Tim Potter to review your concerns and routes or email questions to bikes@msu.edu.
Too busy to take advantage of this personalized service? Click here for bike commuter resources or stop by the Bike Center for a free copy of the map booklet, a resource to learn about safe bike travel.