MSU goes solar to light home football games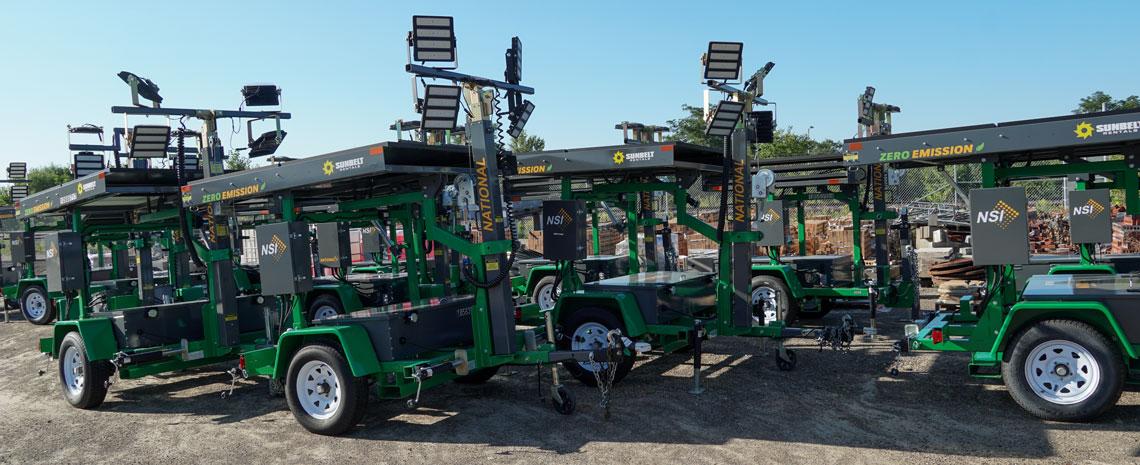 Danielle Fowler
August 31, 2023
Tens of thousands of Michigan State football fans flood MSU's East Lansing campus for home games every year. This season, Infrastructure Planning and Facilities is implementing an upgrade to the crowd experience: solar-powered light towers.
IPF is working with a local vendor to provide 46 solar light towers to help light the entrances and exits to Spartan Stadium and the most heavily traveled paths to and from parking lots during evening home games. Up until this year, these paths were lit by light towers using diesel-fueled generators, creating noise and fumes among the throngs of Spartan green-clad crowds.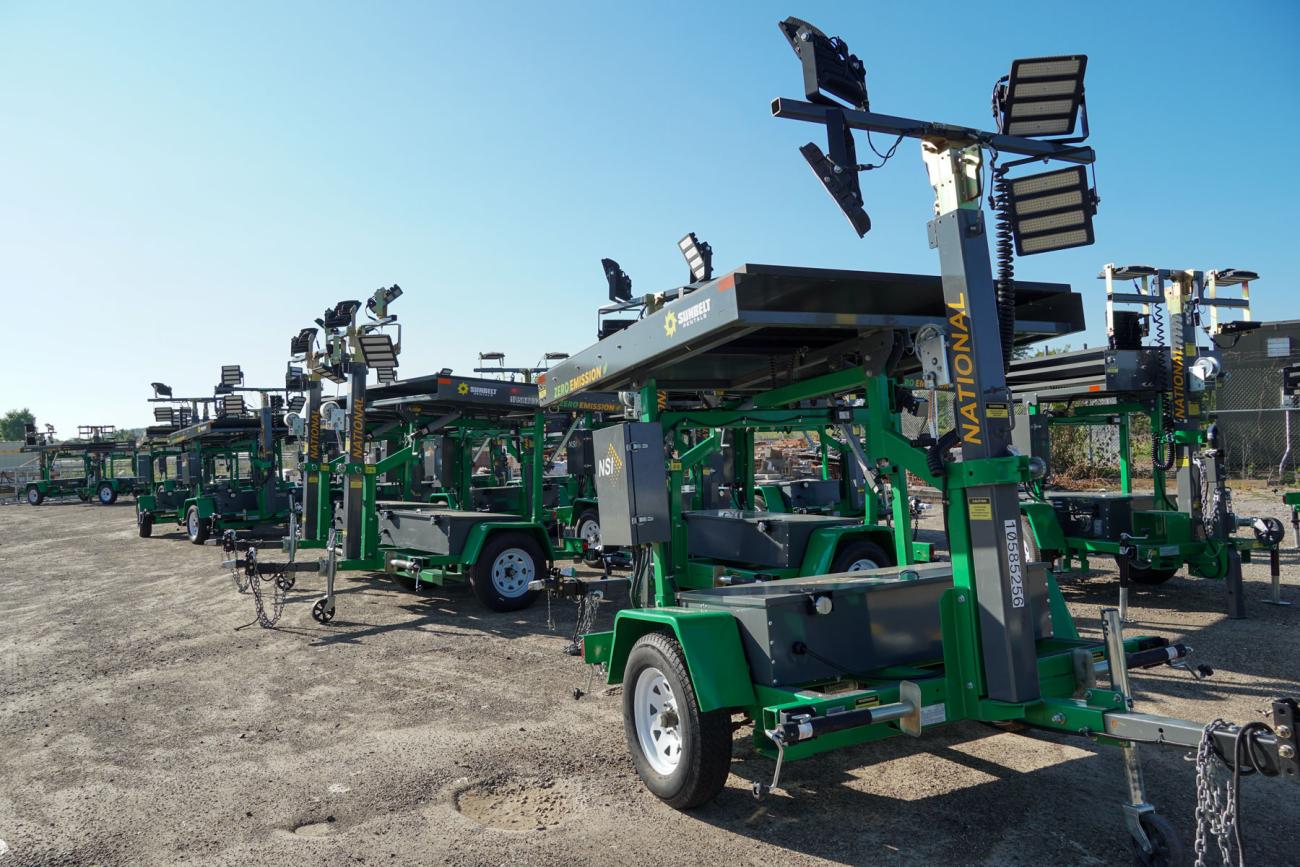 "The benefits of these new solar light towers are enormous," said Jeff Groll, materials and logistics manager at IPF. "They're quiet, they're emissions-free, and the LED lights are so powerful we have to run them on medium brightness."
Each tower has two large solar panels that can extend during charging, and they take around 24 hours to fully charge in sunny weather. The towers will save about 400 gallons of diesel fuel and 700lbs of CO2 emissions every game.
An additional benefit to the solar light towers is increased safety. 
"Fans would sometimes try to turn off the diesel towers because they were loud and irritating, which meant some areas were not safely lit," said Groll. "These new towers do the job without impacting your experience at the game."
You'll see the solar light towers in action at Friday's game vs. Central Michigan.