MSU Multicultural Center construction to commence this spring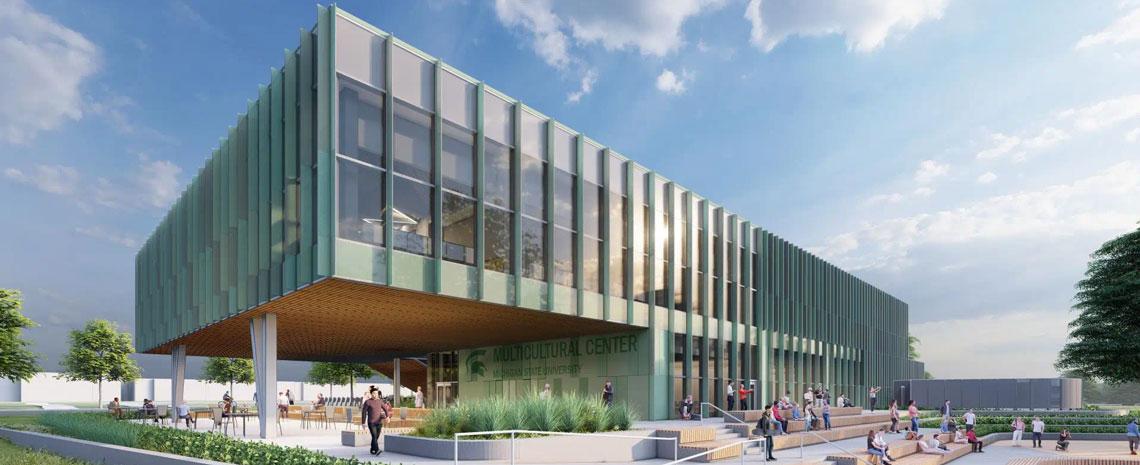 March 2, 2023
Michigan State University is on the cusp of making history with construction of the university's first free-standing multicultural center scheduled to begin this spring. In February, the Board of Trustees gave the university the green light to break ground on the $38 million, 34,000-square-foot facility on the corner of North Shaw and Farm lanes. 
The announcement comes during Black History Month, a time to recognize the inequities, struggles and triumphs of African Americans throughout U.S. history. Calls for a free-standing multicultural center on MSU's campus date back to the civil rights movement when protests were sparked by the demands of Black students who called for increasing racial and ethnic minority representation on campus. 
The university's first multicultural center opened in 1999, according to Lee June, Ph.D., an MSU professor in the Department of Psychology and Honors College. But student leaders consistently advocated for more space and a center that was free-standing. In 2013, MSU administration agreed to move the center to a more prominent location. While that move did create more space, students continued to advocate for a stand-alone building.