Red Cedar River Clean-up July 13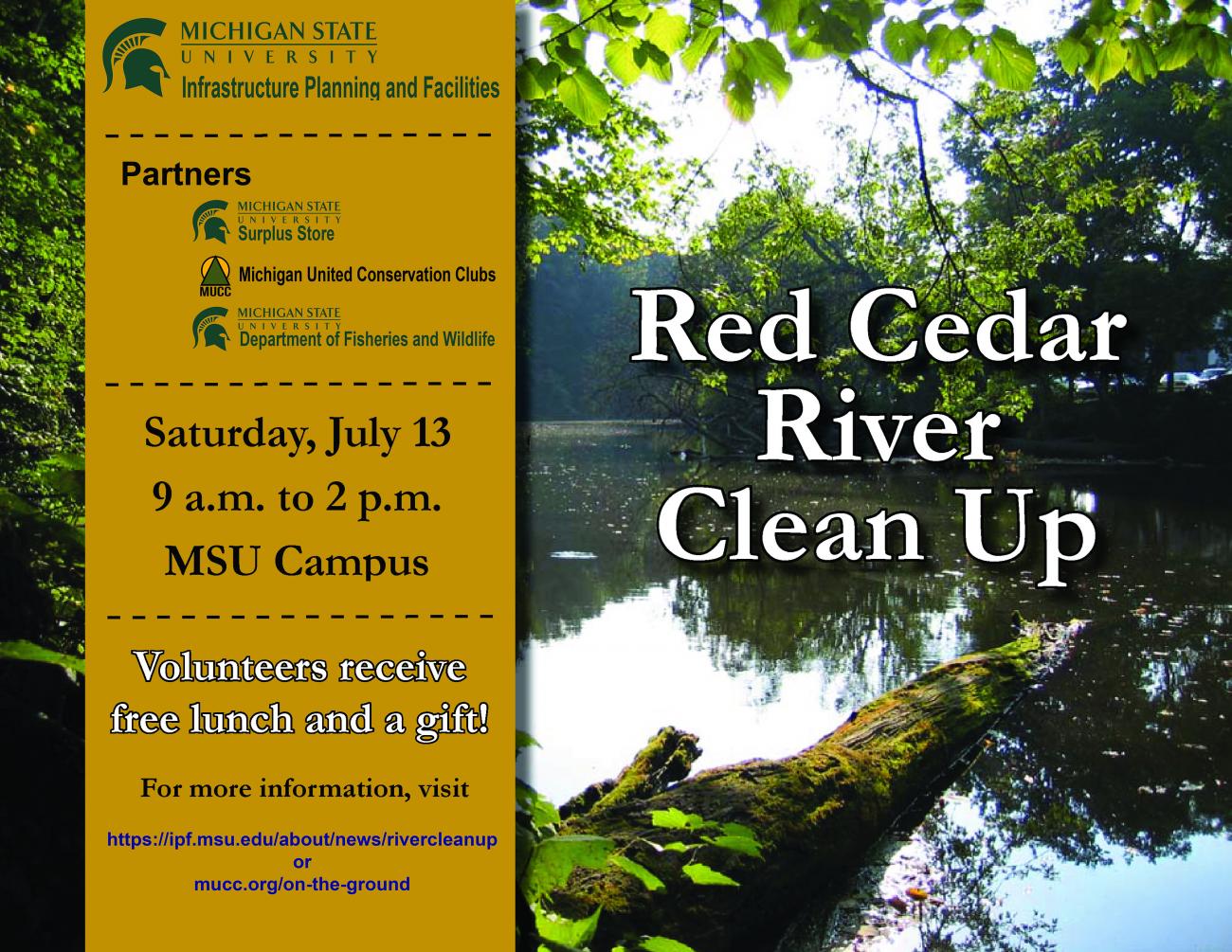 July 8, 2019
Red Cedar River Clean Up at MSU
Please register online with the Michigan United Conservation Clubs for the river clean-up to get a free lunch.
Date: Saturday, July 13, 2019
Time: 9 a.m. – 2 p.m.
9 a.m. – Volunteers arrive at work site location. See the map below.
9:05 a.m. – Project introduction and instructions.
9:20 a.m. – Begin habitat project.
12:30 p.m. – Lunch.
1 p.m. – Resume habitat project if needed. Volunteers can rotate to a different section of the river if desired.
2 p.m. – Project concludes, all volunteers are dismissed.
Contact Information:
Jerry Wahl - wahlj@msu.edu (517-204-6168)
Makhayla LaButte – mlabutte@mucc.org  (517-346-6456)
Directions for Project:
Parking: MSU Lot 67 and Lot 62