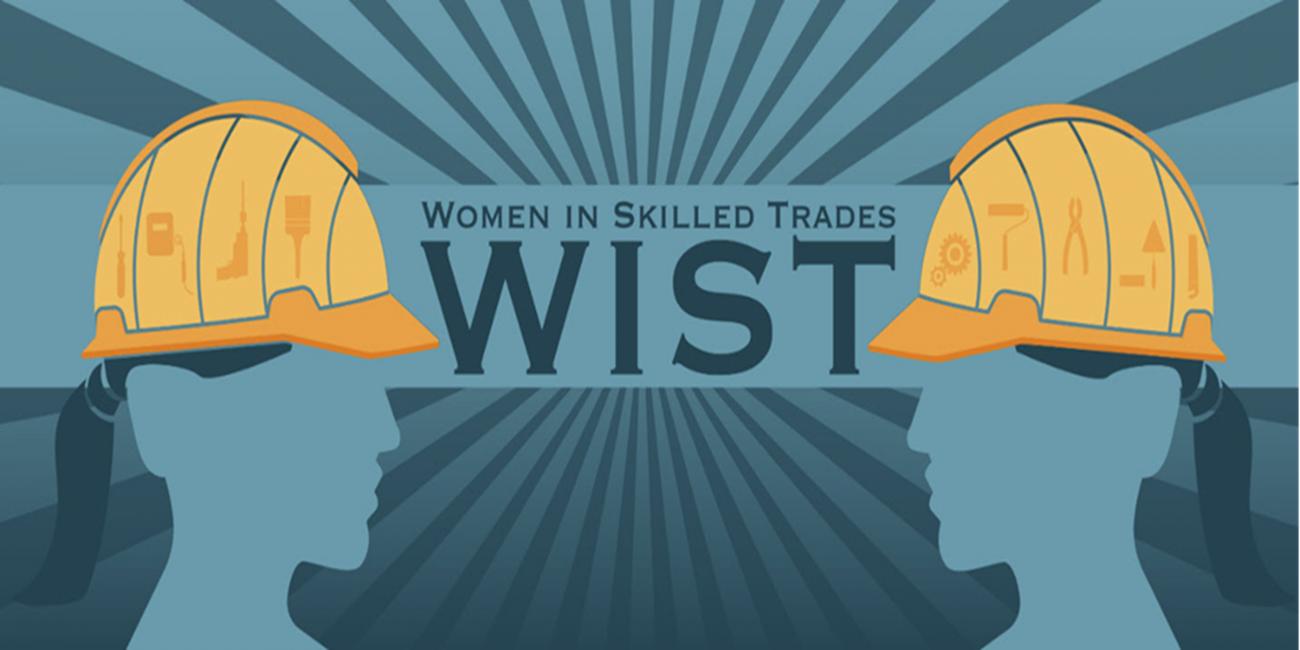 October 23, 2018
A burgeoning program for women with a knack for tools provided Samantha Forsyth with a life-changing opportunity she otherwise might not have considered.
She loved working with her hands, and cherished the satisfaction of seeing a task through step by step and completing it. For Forsyth, a four-year degree wasn't a good fit. She was in debt, had a child to support and had reservations about going down an educational path that she might regret upon completion.
Through Women in Skilled Trades, a program supported by IPF, she ensured that her educational investment would be rewarding. She gained knowledge, confidence and support, earning accreditations to become an apprentice electrician for Superior Electric Great Lakes. Her career was set in motion, all in the span of 13 weeks.
"I wanted to get into a union skilled trades job, and this was the stepping stone I needed to boost my confidence and my resume to get me there," she said. "I couldn't go the traditional college route. So, not only now going into the future do I have the support from the mentors and sisters of the WIST program, but from a union that will help me to learn my craft, help me stay employed and provide me with the security of health insurance and a retirement fund. This program has made my future so bright with a clear path to support my family."
Carol Cool and Tori Menold are the founders of WIST. Their goal was to use their industry knowledge to help women succeed in a hands-on field. The program started in fall 2016 as an apprenticeship readiness program. By July 2018, WIST had its first graduates move on to apprenticeship opportunities.
"WIST means many things to me big and small," Cool said. "If you roll all those things together, it's about doing what I can do to lift others up."
WIST's advisory committee consists of MSU's IPF, Capital Area Michigan Works, Associated General Contractors of Michigan, Michigan Department of Labor, and the Women's Center of Greater Lansing. IPF provides space in its building, gives skilled trades demonstrations and classes and has helped with the graduation ceremony.
"Helping to share that opportunity for success with others is something I feel honored to do," said Sabrina Hebeler, IPF's chief of staff. "The program itself, is way more than just walking through what it takes to be in a skilled trade. Some of the participants are faced with other life challenges, and as someone with opportunity and resources, it is incredibly important that we share that opportunity and those resources, to extend our hand and help them achieve success."
John Reilly, a skilled trades supervisor with IPF, led a workshop for WIST along with IPF's Lindsay Hasse, Marcie Nickols and Courtney Hasse, instructing students on theory and fabrication of copper water pipe along with safety tips and demonstrations.
The two-hour session created a lasting impact. At the WIST graduation, Reilly said one of the students remarked that the plumbing project bolstered her confidence.
"They demonstrated the attitude, accuracy and dexterity required to produce quality projects," Reilly said. " I was very impressed with the students' efforts and enthusiasm."
With its specific focus, WIST has created an opening for women seeking an alternative to a confining desk job that also fosters camaraderie and attention to detail.
"WIST is powerful because in addition to offering work-related skill building, it also creates a supportive community in which women are empowered to challenge themselves and invest in their interests, talents and future," said Danielle Hook, IPF Learning and Development specialist who volunteered as a trainer for WIST.