Student Recreation and Wellness Center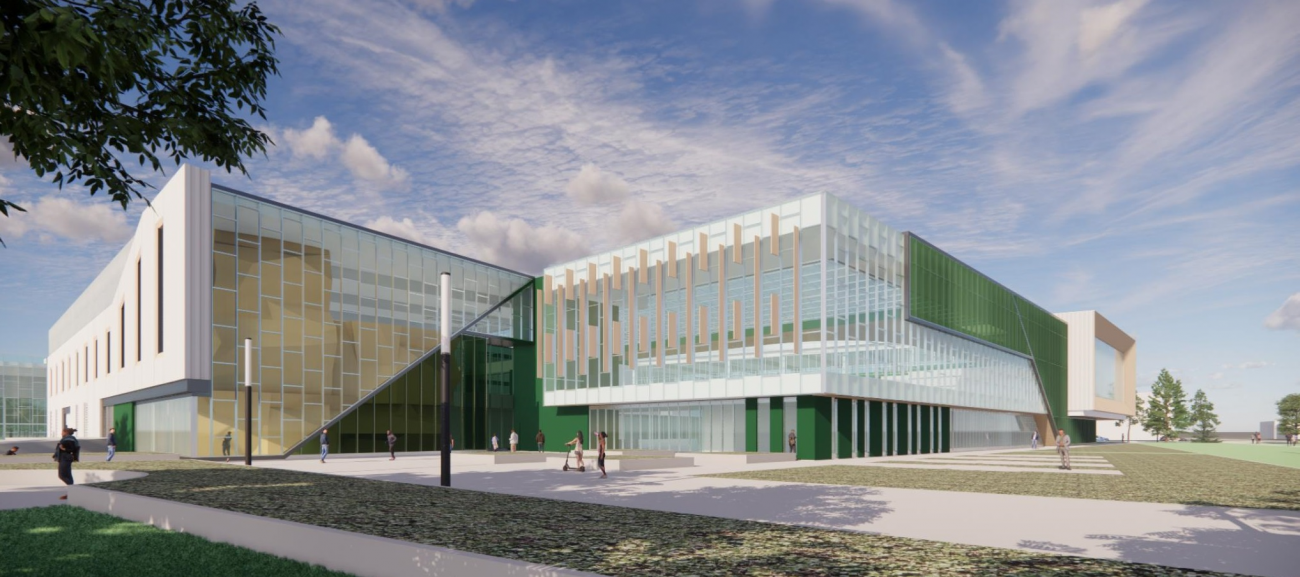 Overview of Scope
This project is anticipated to include a new recreation center to replace IM West with a modern structure and facilities that address student recreation and wellness needs with an eye towards future development. The expected location for the new facility is on the northern portion of the former Cherry Lane site (formerly the "Faculty Bricks") bounded by Shaw Lane, Harrison Road and Birch Road (west of Wonders Hall).
Phase
Schedule
Capital Project Number
---
Frequently asked questions:
When will the building be open for student use?

We anticipate construction to begin in September 2023 with occupancy in early 2026.
Will there be a pool?

A pool is not planned for the center.
How will this building be funded?

The design and construction of this building are a result of an ASMSU General Assembly bill supporting a mandatory fee for undergraduate students; this bill was supported by the university president and the MSU Board of Trustees. The operational cost of the center will be funded from affiliate memberships (faculty, staff and alumni), facility rentals and other recurring revenue activities.
Will this building be LEED accredited?

No, it will not be officially accredited, however, we are targeting high performance design and are meeting with MSU's sustainability team regularly.
---
View the April 19, 2023 community engagement session slideshow (PDF).
---
View the Nov. 2 community engagement session about the project. The slideshow presented during the engagement session also is available.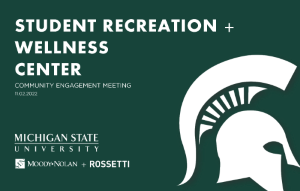 ---
The top image is a conceptual rendering of the center's design at this time. The final building design may be different.