Student Recreation and Wellness Center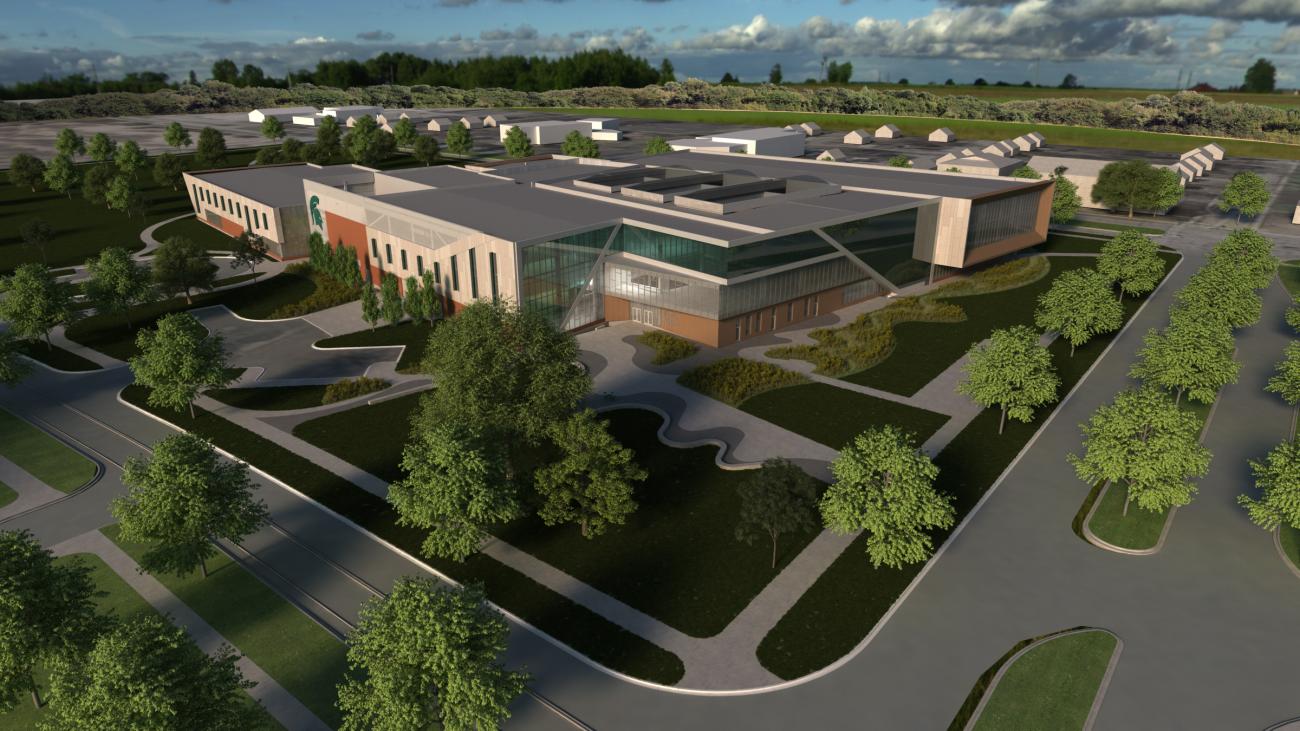 Overview of Scope
This project will include a new 293,000-square-foot recreation center to replace the Intramural Recreative Sports West building with a modern structure and facilities that address student recreation and fitness needs with an eye towards future development. 
The facility will include several gymnasiums and multi-activity courts; a turf arena; indoor running track; strength and fitness studios; a climbing wall; sports simulators, table tennis; two university classrooms; and locker and toilet rooms to meet gender-inclusive needs. It also will include a 50-meter recreational pool that can support simultaneous uses, including courses, water fitness and open swim.
Sustainable practices include reduced energy loads, water conservation measures, carbon emission reductions, and passive design strategies. 
The site for the new facility is in the northern portion of the former Cherry Lane site (formerly the "Faculty Bricks") bounded by Shaw Lane, and Birch, Harrison and Wilson roads in the north mixed-use district.
Background
The principal recreation facilities at Michigan State University range in age from 40 to 100 years old, and have significant deferred maintenance, insufficient capacity and a lack amenities that students desire. The university previously did not have a dedicated funding stream to maintain and renew these facilities, and it has been a struggle to meet student needs. 
In 2021, the university instituted a student recreational facility fee to provide preeminent facilities and programs for the health and wellness of the Spartan community. The facility's focus on overall student health and wellness is in alignment with the university's 2030 strategic theme of sustainable health.
The project would allow for future demolition of the Intramural Recreative Sports West building, which has a 10-year, $46 million capital renewal need.
Phase
Schedule and Budget
Construction start: July 2023
Substantial completion: February 2026
$200 million
Capital Project Number