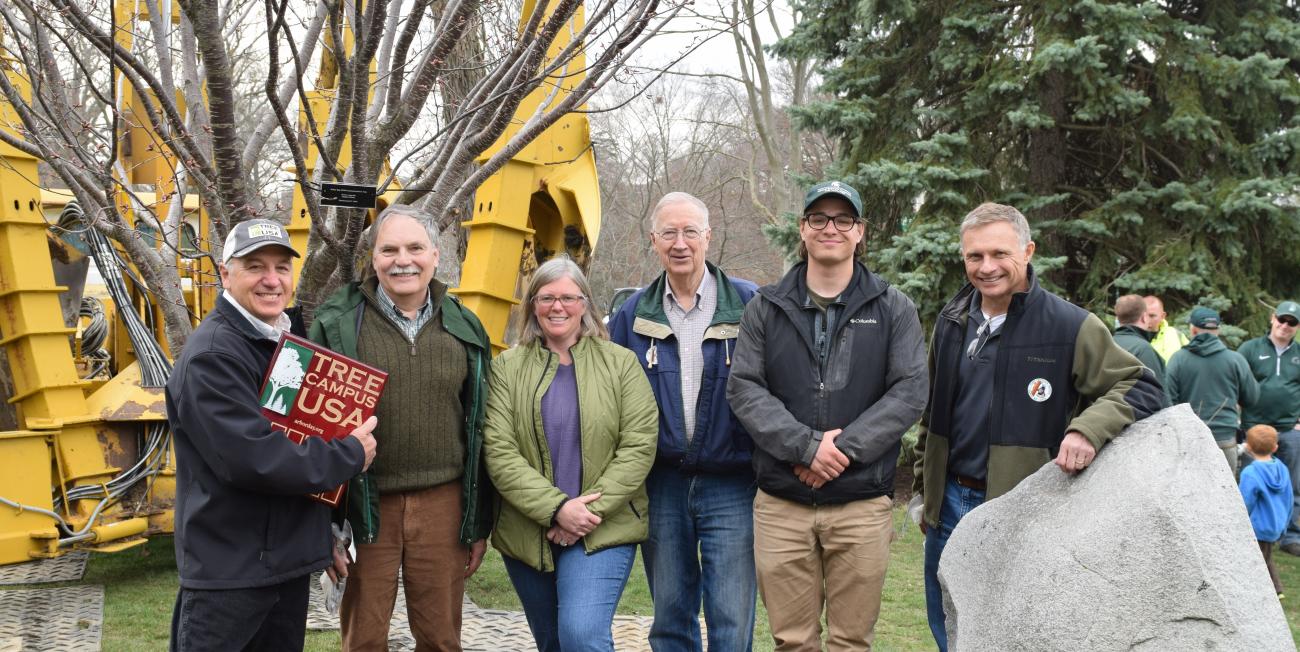 May 7, 2018
IPF's Landscape Services staff planted a cherry tree in honor of Arbor Day on April 27. Arbor Day was founded in Nebraska in 1872 to promote the planting of trees. The new cherry tree replaced an old tree that once grew in the same spot next to the Halfway Rock, just outside the Union.
"We have over 20,000 trees cataloged on campus," Campus Arborist Paul Swartz said. "Unfortunately, we're losing more trees than we are planting. We want to at least break even so we're working towards planting more trees on campus. This Arbor Day tree is to help people become more aware about trees and the values they hold."
The department's Tree Campus USA recognition award also was on display during the tree planting.