Read more about our supplier diversity efforts
In collaboration with MSU University Services, we lead and formalize ongoing partnerships with a diverse group of suppliers to keep MSU running.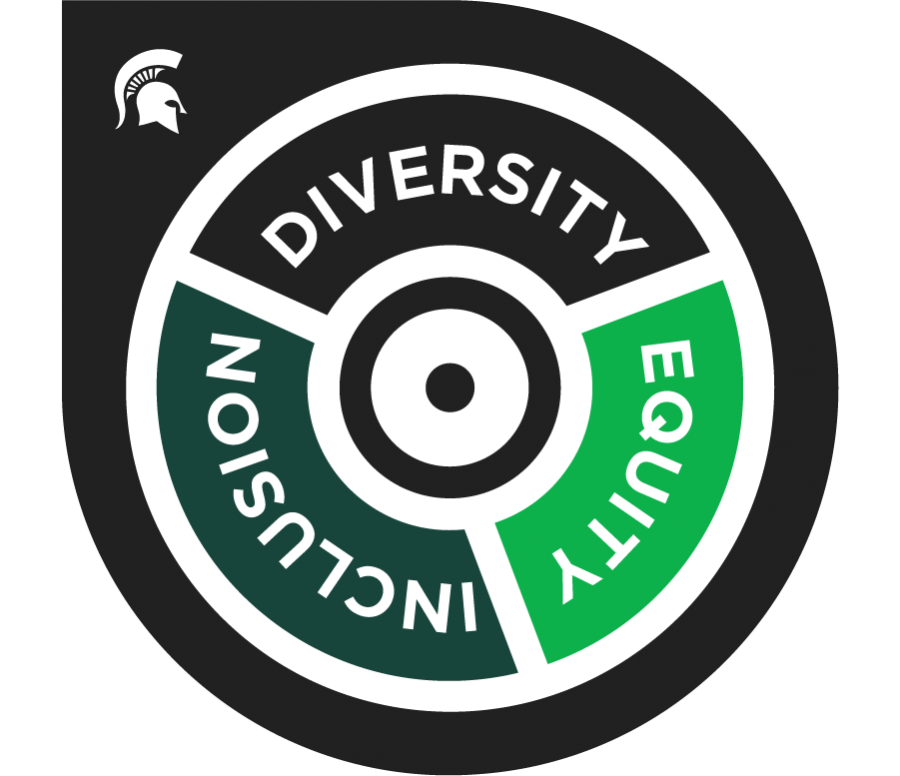 Diversity: We commit to workforce that is reflective of our campus community inclusive of race, ethnicity, gender and gender identity, sexual orientation, socioeconomic status, language, culture, national origins, religious commitments, age, disability status, and political perspective.
Equity: We commit to creating and embedding practices that ensure everyone has access to the same opportunities, recognizing that we don't all start from the same place because advantages and barriers exist. Our practices acknowledge uneven starting places and seek to correct the imbalance to ensure that people with marginalized identities have the opportunity to grow, contribute and develop.
Inclusion: We commit to welcome all differences and ensure all perspectives and opinions are heard in an environment that develops a sense of belonging and support of differences. We know that by building a critical mass of diverse groups on campus and creating a vibrant climate of inclusiveness, we can more effectively leverage the resources of diversity to advance our collective capabilities.
Diversity, Equity, and Inclusion Strategic Plan
IPF leadership is committed to carrying out our mission to promote diversity, equity, and inclusion in our organization and all that we do. Supporting and demonstrating behaviors of understanding, appreciation, respect and acceptance of differences and commonalities to drive a diverse, equitable, and inclusive workplace is essential to our success.
The key strategies and goals outlined in the DEI strategic plan serves as a roadmap as we reflect on our successes, challenges, and areas of growth during this journey:
Create an inclusive and equitable work environment

Recruit, retain and develop a diverse workforce

Support and contribute to an inclusive campus community
Additional insights on IPF's DEI strategic plan can be found in the 2023 Annual Report.
Unit Diveristy, Equity and Inclusion Council
IPF's DEI Council delivers cross-organizational strategic management and direction in the area of diversity and inclusion as an adviser and resource, ensuring alignment with the overall DEI Strategic Plan. The DEI Council also serves as a channel for communication and catalyst for embedding DEI language and skills into all processes.
Our DEI Council members include a diverse group of IPF employees from various departments who are passionate and committed to DEI. Responsibilities are to support implementation plans, discuss and troubleshoot challenges, share feedback, attend quarterly meetings; and be a DEI champion to foster a diverse, equitable, inclusive, and culturally competent workplace where all employees and campus community members are welcomed, supported, and valued. Read more
Outreach and Community Engagement
Our Community Engagement Program provides employees with ongoing opportunities to engage in meaningful activities outside of daily job assignments that is designed for continued learning.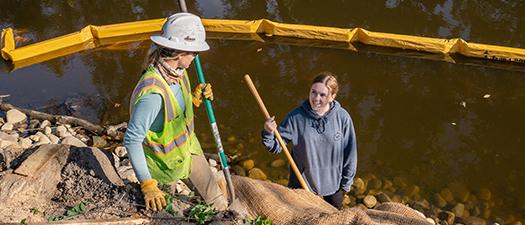 Career Opportunities
Would you like to join our team and become a culture add to our workplace? Our workforce engages in high performing, leading edge practices, valuing people, partners and stewardship. We are committed to fostering an equitable, inclusive culture; engaging and hiring a diverse workforce.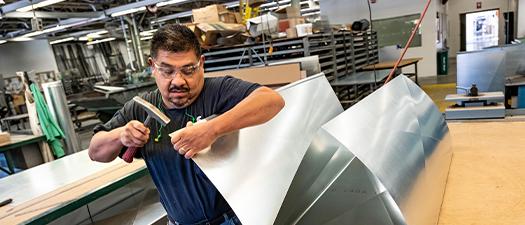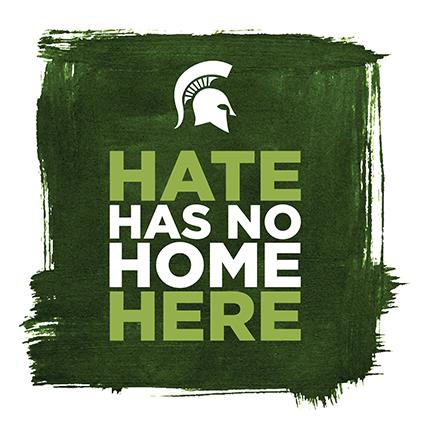 Hate Has No Home Here Pledge
"I will work to make sure HATE HAS NO HOME HERE at MSU. I pledge to do my part in creating and sustaining a welcoming and inclusive environment at MSU. I pledge to not commit acts of hate. I pledge to be an active bystander and to prevent and address incidents of hate and bias." 
Excellence in Diversity Awards from the MSU Office of Inclusion and Intercultural Initiatives
2019 Unit Award: Excellent Progress toward Diversity Collaboration Recipient
Excellent Progress Toward Diversity Collaboration: recognizes efforts made in collaboration with other campus units/organizations and community groups to recruit people from diverse and multicultural backgrounds by establishing and maintaining an employment or recruitment process for increasing members of underrepresented groups; sponsors or promotes activities in the area of diversity, i.e., conferences, workshops, or services.