Be a winter-smart Spartan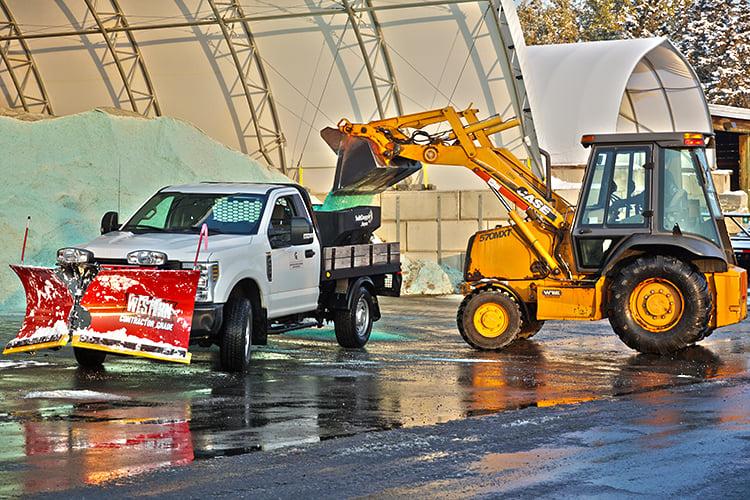 November 15, 2022
Smart Spartans know that when Michigan becomes a winter wonderland good snow and ice practices will keep you safe and secure.
MSU's commitment to snow and ice removal:
IPF Landscape Services removes snow and applies ice-melt compound to roads, parking lots and sidewalks up to university buildings. South Campus Farms helps in this effort south of Mount Hope Road.
IPF Custodial and other staff members in addition to Student Life and Engagement teams clear building entrances, stairs, landings and barrier-free ramps.
Ice-melt compound will be provided in containers at building entrances to be used as needed. The buckets will be replenished by building custodians. Those living in residence halls or university apartments should inform the facility manager of the need for ice-melt compound.
Simple ways all Spartans can help:
Report areas in need of snow or ice removal: Call (517) 353-1760. For areas near university residence halls, inform the facility manager.
Employees are encouraged to park in the parking ramps during a snow event.
Work with snow-removal experts to ensure your safety. Snow-removal equipment is large, loud and difficult to stop. Avoid darting out in front of or behind such equipment and make eye contact with snow-removal drivers before crossing the street in front of them.
On sidewalks: Avoid parking so close to the sidewalk that your vehicle's bumper hangs over the walk. It creates an obstacle for snow-removal equipment.
In parking lots: If possible, park in the plowed areas of parking lots to help snow-removal workers quickly clear the unplowed areas without navigating around vehicles.
In residence hall loops: Parking is prohibited in these loops between 2 a.m. and 6 a.m. to allow snow-removal workers time to clear them.
Regarding bikes and scooters: Avoid chaining bikes or scooters to sign posts. It is illegal on campus and creates obstacles for snow-removal equipment.
Regarding ice-melt compound: Please give it some time to take effect. Also, while safety is priority one, using ice-melt compound responsibly is important to limit negative environmental impacts.
To request services or to report dangerous spots on campus, call ContactIPF at (517) 353-1760 or ContactMSU at (517) 355-1855.