IPF collaborates with ComArtSci on mobile lab to study stuttering in children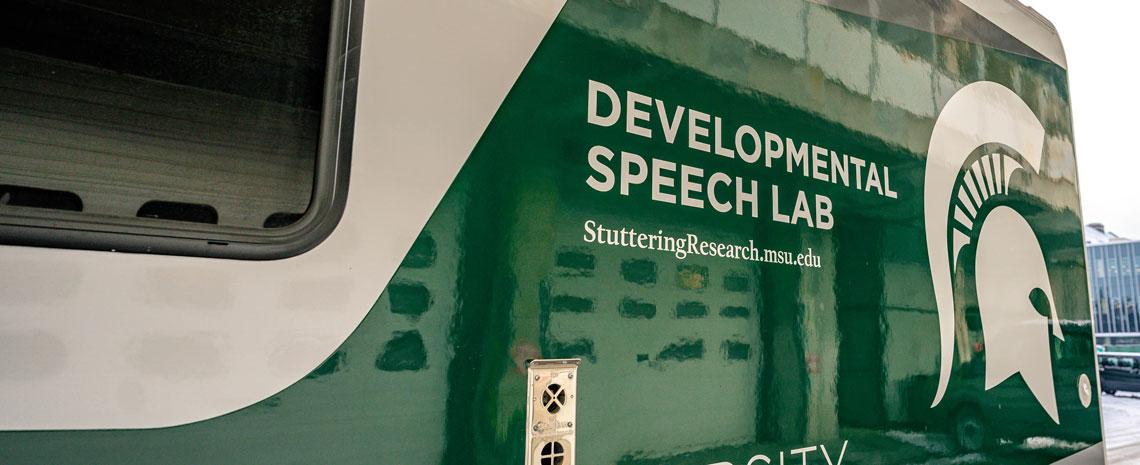 Danielle Fowler
April 27, 2021
Michigan children participating in research about the causes of stuttering can now be visited by a mobile lab after IPF assisted a College of Communication Arts and Sciences professor with acquiring and customizing an RV.
Bridget Walsh, an assistant professor of communicative sciences and disorders at ComArtSci, studies the risk factors in children that lead to chronic stuttering in adulthood. Her research project received a $3.1 million grant from the National Institutes of Health, but unfortunately, the grant started just as the COVID-19 pandemic hit the U.S.
"I realized in the immediate, we weren't going to do any face-to-face research," Walsh said. "But the impact of this [research] is going to resonate for a long time. We were asking a lot from families with young kids to come to campus multiple times. It takes resources to come and participate — you need a reliable vehicle, you can't live that far, you need time off work."
Walsh began brainstorming ways she could continue her research, making sure to include children from diverse populations and maintaining the health and safety of everyone involved. It was her husband who ultimately gave her the idea for a mobile laboratory.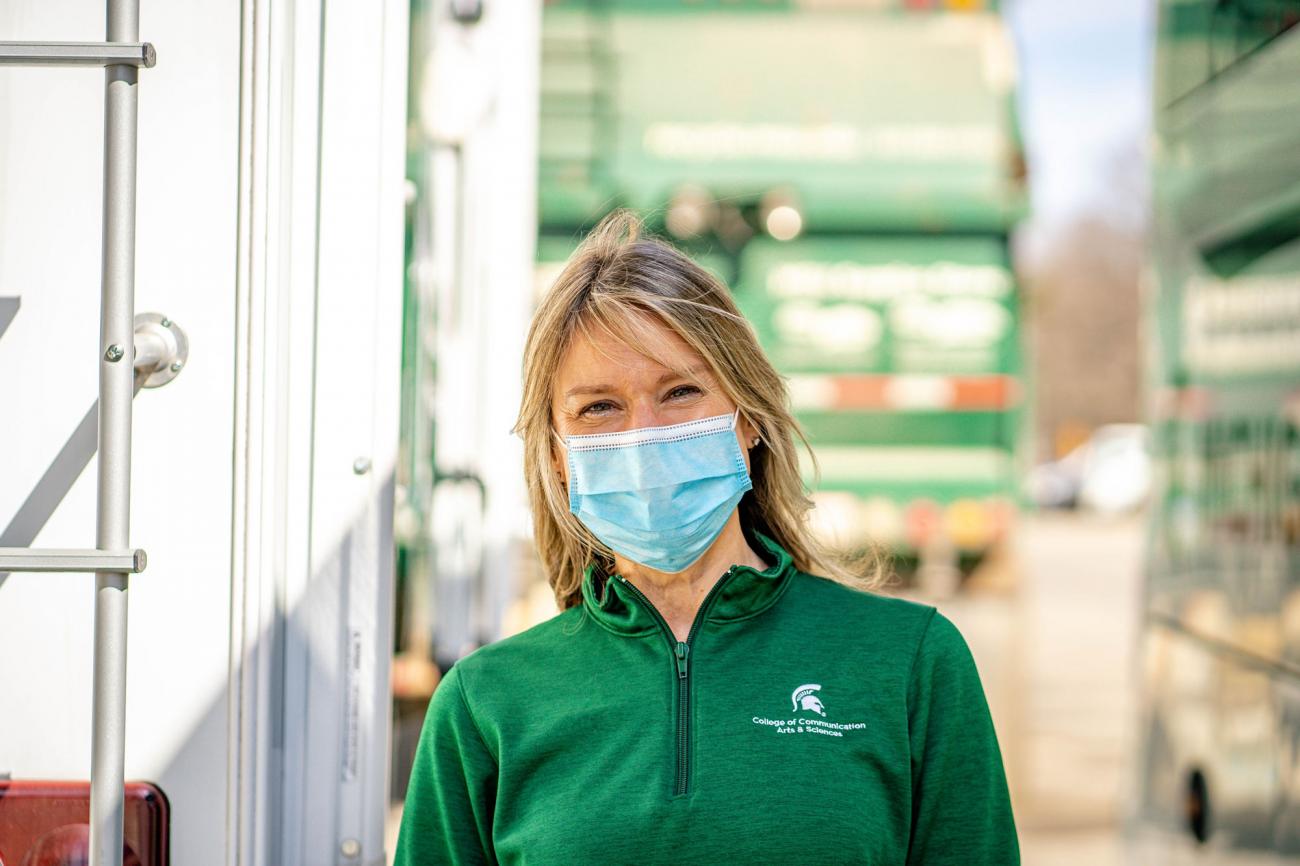 "My husband just said, you need a mobile lab," said Walsh. "You need to somehow bring this research to the community, take it to the populations you're working with."
After Walsh successfully sold the idea to her department chair, she had to determine how to execute it. That's when she connected with Brian Watts, service manager at MSU Transportation Services. Walsh sat down with Watts to consider their options. A brand-new RV or large van would be cost prohibitive for the project, let alone a customized vehicle that could accommodate Walsh's sensitive equipment. Watts suggested purchasing a used RV and having the IPF team do a custom retrofit.
Transportation Services' Tom Remboski, automotive and heavy truck master mechanic, and Structural Services' Nick Rowe, carpenter, helped convert the vehicle from a home-on-wheels to a laboratory-on-wheels. "I was so excited for this project," says Watts. "I told Dr. Walsh that Nick and Tom are two of the best skilled tradespeople you can find—they're the brains and the brawn of the operation. She was in great hands."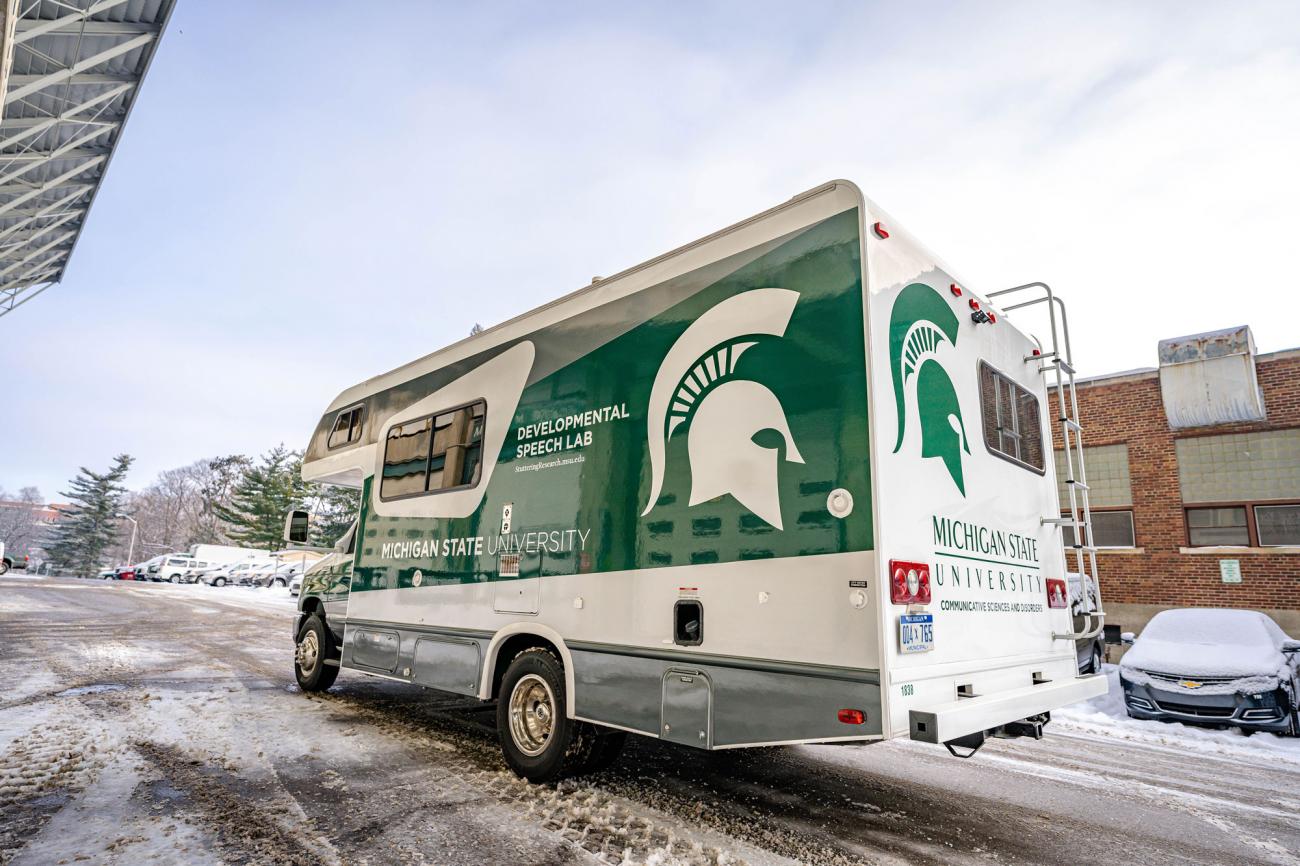 They purchased an RV from Craigslist and the IPF team went to work. The team included Pam Hebeler, Ray Doyle, Derek Crowl, Roy Feldpausch, Dean Geisenhaver, Frank Schafer, and Lane Eberly. "Everybody was excited to help Dr. Walsh's dream be a reality," said Rowe. "They all brought their skill and expertise to help pull it off."
The process was a partnership of Walsh's experience as a researcher and IPF's trade expertise. Walsh recalls the process as uniquely collaborative.
"I would have these tiny ideas and communicate them to Nick or Brian or Tom, and they would not only run with it, they'd one-up it," she said. "They'd say, 'Well that's okay, but what if we did this?' And I'm thinking, that's a better idea! It was amazing."
These types of projects offer IPF skilled tradespeople a chance to do some field engineering. "Not only do we do repair work, we design and install all kinds of things," says Remboski. "It's just another day on the job; all of the vehicles we work on are important, right down to the garbage trucks. But when you know that what you're working on is going to help kids, it does make it unique and meaningful."
Because the RV will be housing very sensitive diagnostic equipment, like a functional near-infrared spectroscope (fNIRS) that measures brain activity during speech, the retrofit had to be done under tight specifications. "There had to be a consistent power supply, with absolutely no surges," explains Remboski. "Any electrical surge could damage this equipment."
Rowe also designed and built a custom articulating arm for Walsh's neuroimaging equipment. Deb Rowe, Nick Rowe's wife and a fellow IPF employee, helped create blackout coverings for the interior of the RV as the equipment is also sensitive to ambient light.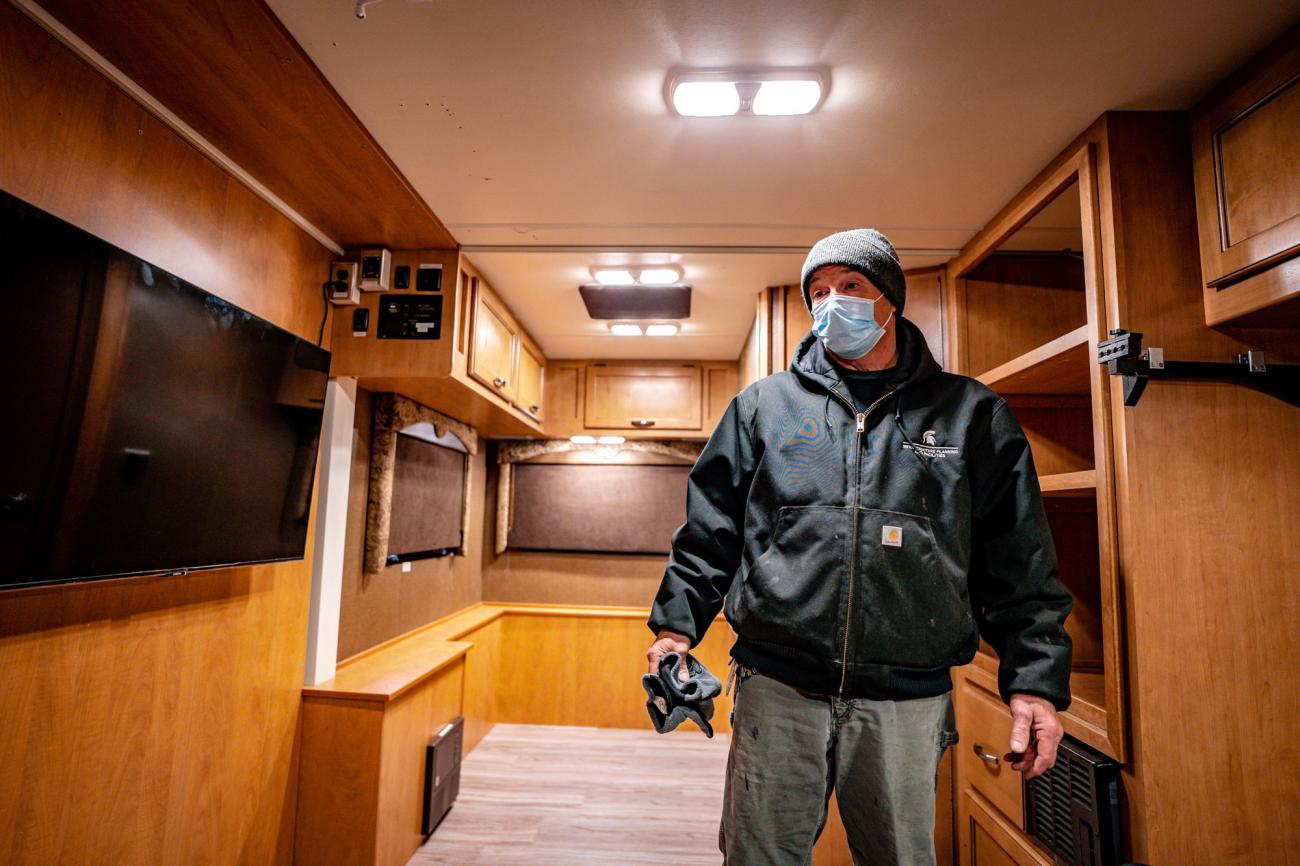 Working with a team that's part of MSU instead of a third-party contractor was a great boon to the project. "All of us working at MSU really facilitated the collaboration on the project," Walsh said. "I would share the details of my research, and they would listen and ask questions, and bring their enthusiasm and ingenuity to it. I don't think we would have had that close working relationship with an outside company."
To learn more about this project out of Communicative Sciences and Disorders, visit the ComArtSci website.