Campus prepares for Spring 2021 outdoor commencement ceremonies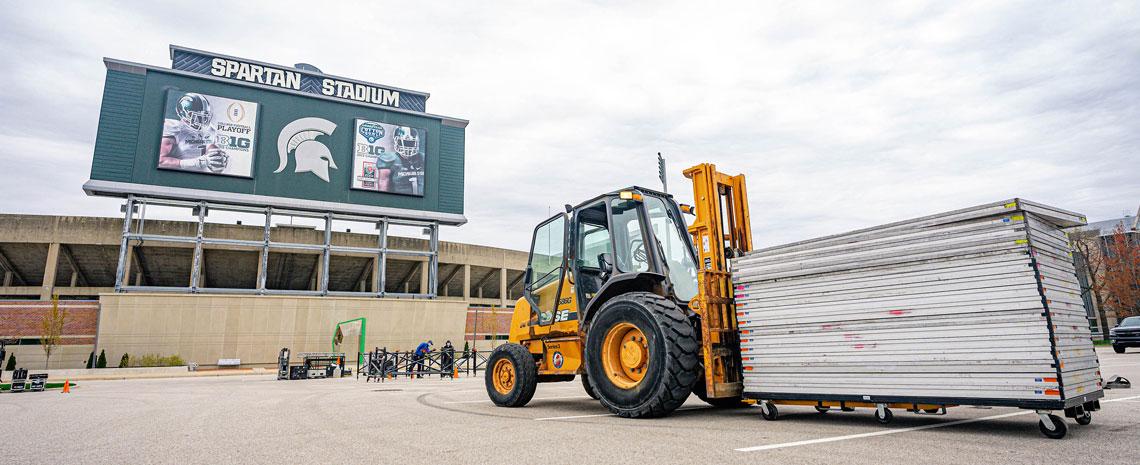 Danielle Fowler
April 28, 2021
This year, MSU is hosting over 50 separate commencement ceremonies to celebrate the 2021 spring graduates. These ceremonies are being held at four separate outdoor locations on campus: Erickson Hall, Spartan Stadium, the MSU Auditorium, and the Breslin Center. More than 9,000 graduates will be recognized across three weekends.
"This year has been challenging and far out of the ordinary for students," said Dan Bollman, vice president for strategic infrastructure planning and facilities. "We're excited to be able to partner with Commencement Office staff and many other MSU units to help offer students a more normal conclusion to their collegiate journey."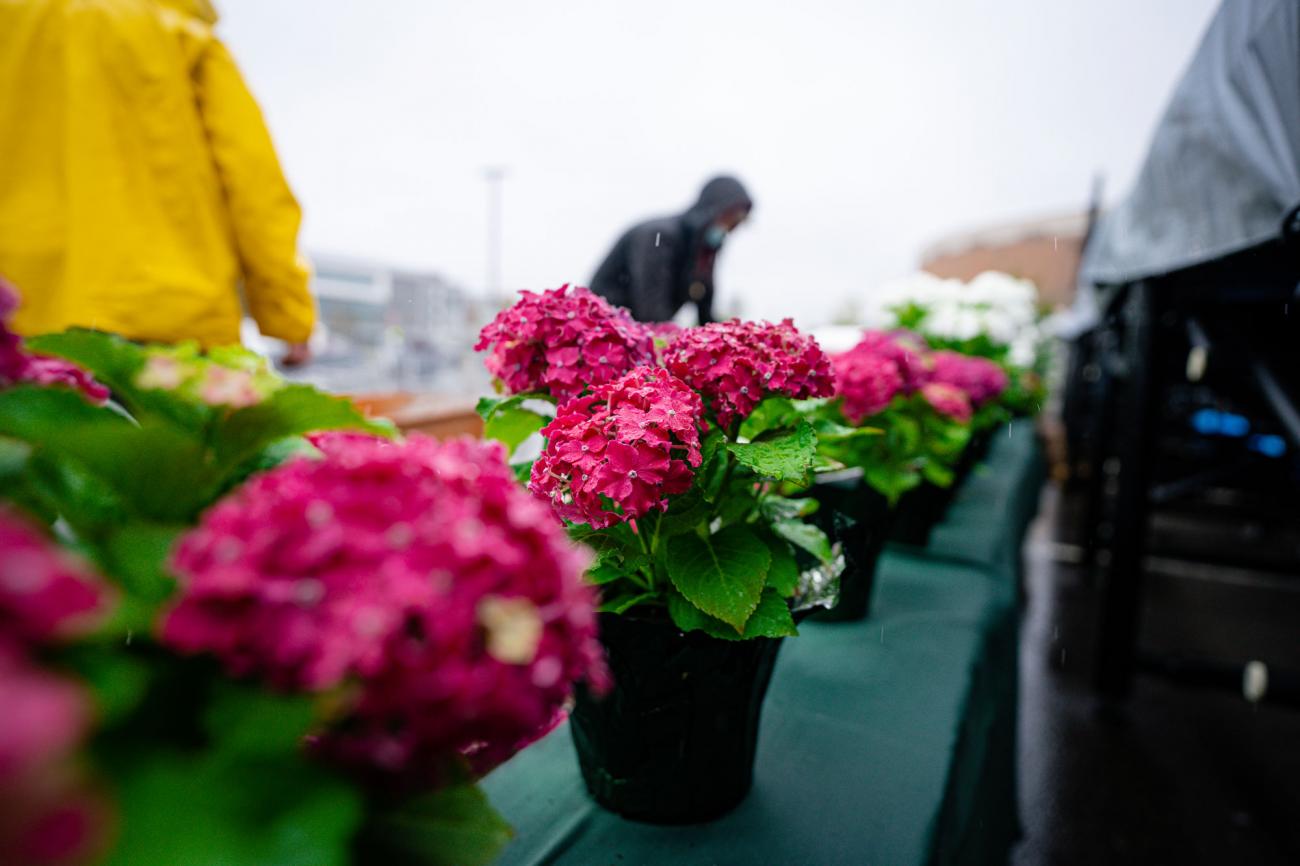 The ceremonies will begin on April 30, but IPF's preparation for commencement began weeks ago. Multiple teams started planning the events and making sure campus looks perfect. Landscaping crews planted new flowers and placed green sod around Sparty, students' favorite place for graduation photos. IPF teams even temporarily removed some streetlights to improve sightlines for guests and provide clear photo opportunities.
This week crews began setting up the outdoor venues: constructing stages and seating areas, bringing in generators, placing road and parking lot barricades, and adding flowers and floral displays to the ceremony areas.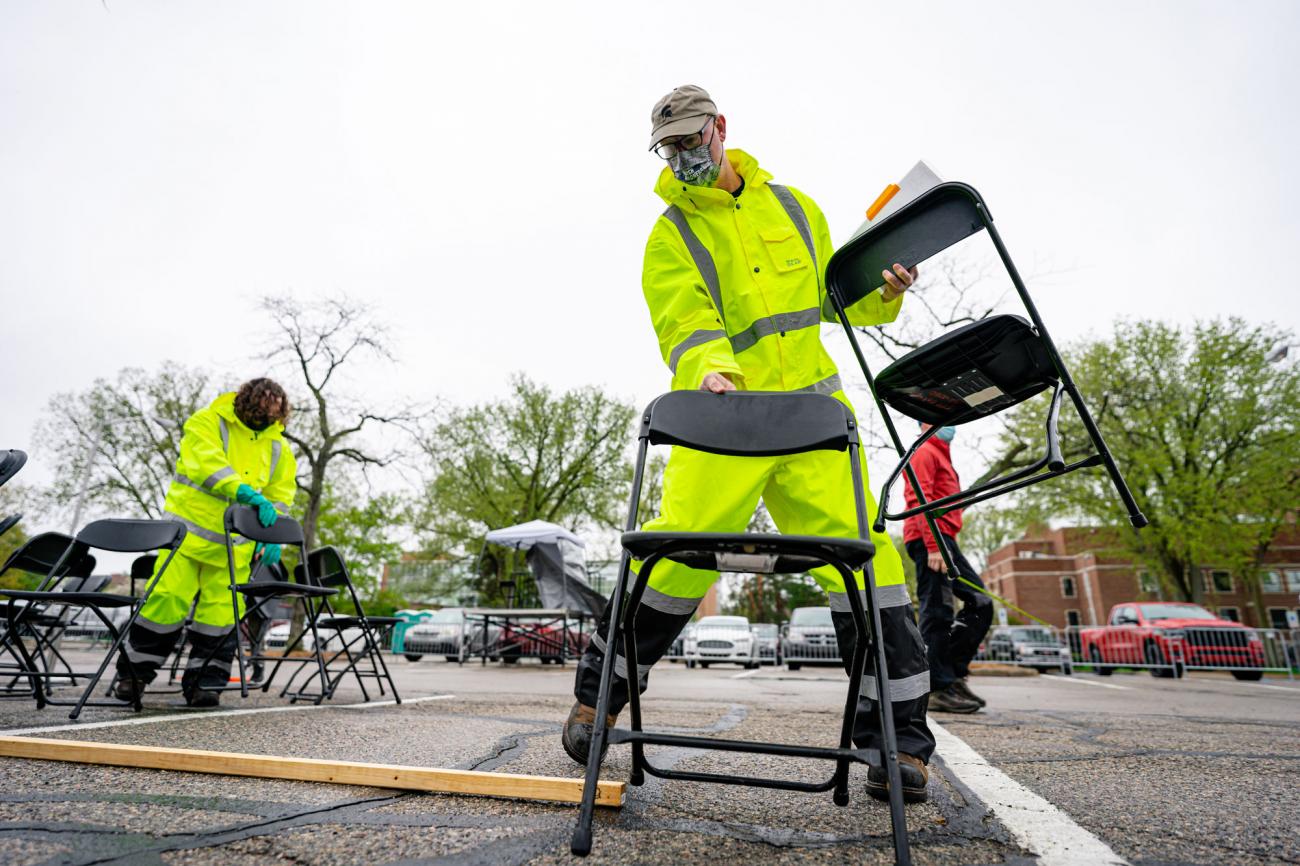 To ensure everyone's safety, custodial crews will be thoroughly cleaning seats and indoor and outdoor restrooms between each ceremony. The MSU Community Compact is still in place: students are allowed two guests, and masks must be worn both inside and outside during visitors' time on campus. Each ceremony will be about an hour and a half long.
Setup for the 2021 outdoor ceremonies was a collaborative effort between the IPF Events Office, MSU Police, the Breslin Center staff, Residential and Hospitality Services, the Commencement Office, the IPF setup crew, IPF electricians and the streetlight crew, the Michigan-based production company Creative Day Technologies, and IPF Landscape Services.