Coongratulations to Diane Schimizzi for being the Summer Employee of the Quarter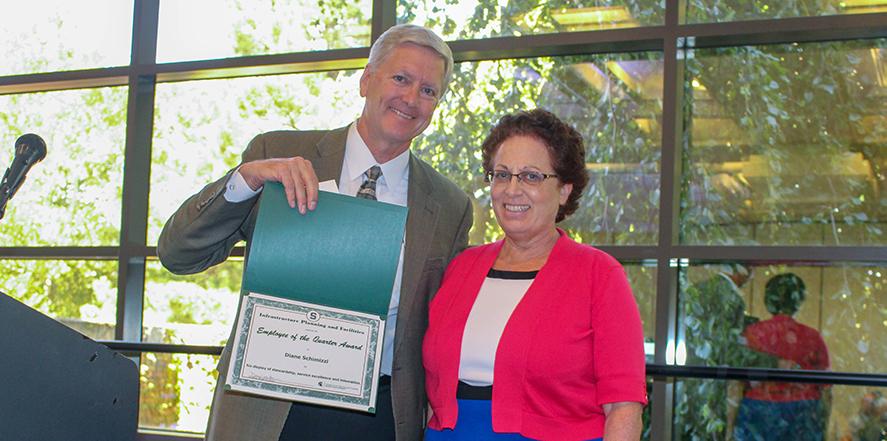 October 15, 2018
Diane Schimizzi has been working in the same department for 35 years, including two years as an engineering aide while she was getting her mechanical engineering degree from MSU. Once she got her degree in 1985, she was the first woman engineer that had been hired by the university.
As a facility asset specialist, Schimizzi helps various teams by organizing and analyzing information about assets and capital projects to accomplish their goals. She works at a computer and attends team meetings, but will be getting back out into the field soon as part of a pilot project to locate and verify all the equipment in the College of Law, Engineering Building, Buisness College Complex and Spartan Stadium.
"I really enjoy tracking down equipment information the maintenance departments need to keep everything running," Schimizzi said. "It's like a treasure hunt, following clues from the extensive system of records we have in PDC. I also enjoy being able to use my years of experience estimating and designing mechanical systems to answer questions from newer staff."
Outside of work, Schimizzi enjoys scrapbooking photos because it's a time she can re-live memories with her daughter and family.
Her advice to other IPF staff is, "Find the work that provides you with the most satisfaction and enjoyment. No matter what that turns out to be, that's where you will be contributing your best to the university."