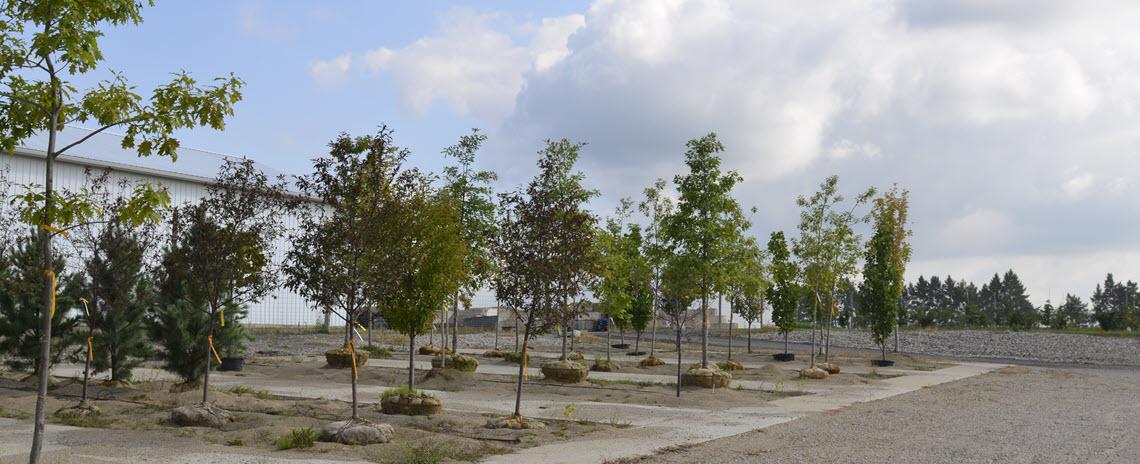 Anthony Yuhasz
April 16, 2020
---
April 22, 2020, marks the golden anniversary of Earth Day, and for Frank Telewski, professor and director of the W.J. Beal Botanical Garden and campus arboretum, the day holds special significance.
"It's hard to believe it was 50 years ago when I planted a tree in my high school courtyard to celebrate the first Earth Day," Telewski said.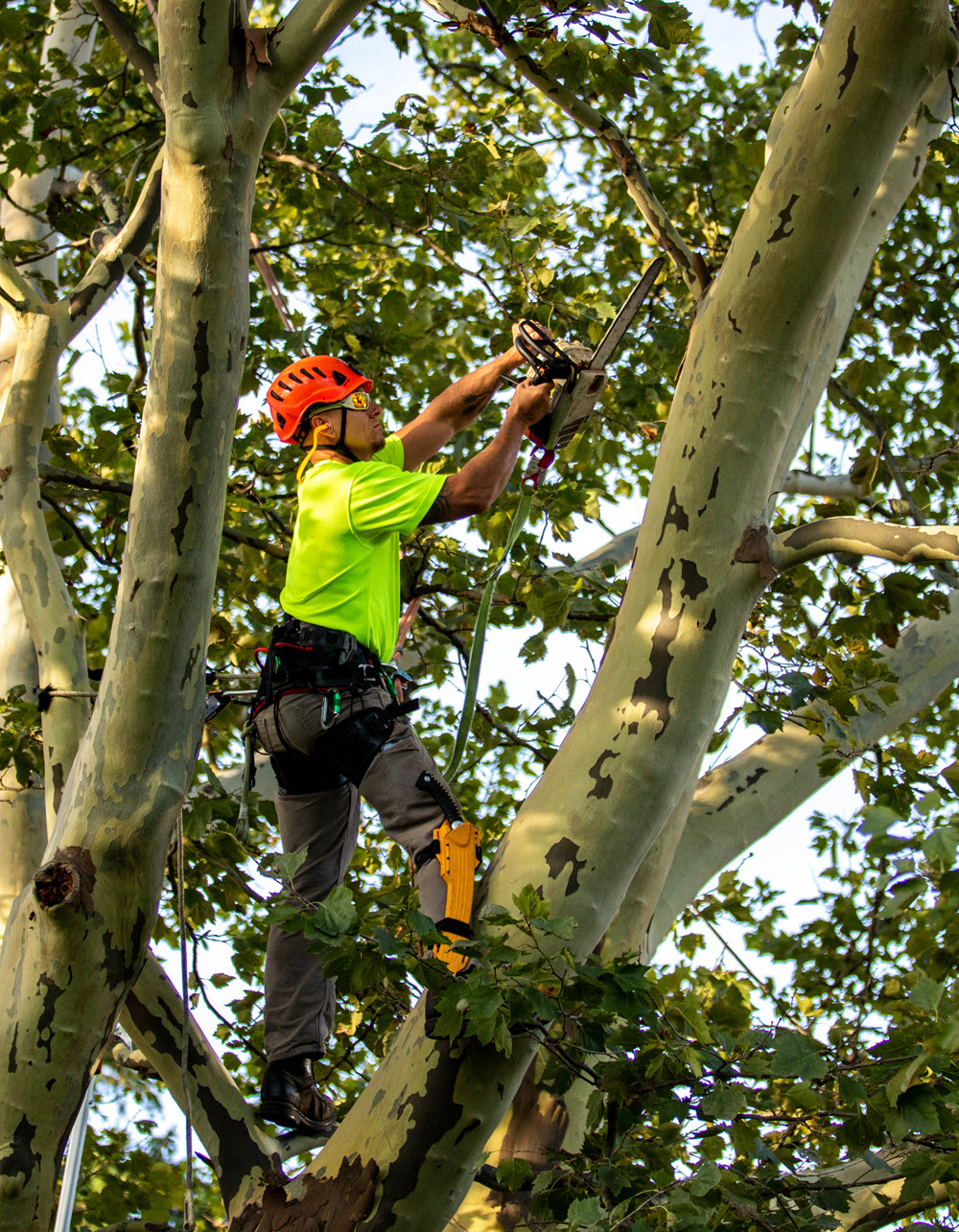 Telewski, along with campus arborist Jerry Wahl and his crew from Infrastructure Planning and Facilities' (IPF) Landscape Services department, are responsible for not only preserving the rich history of the MSU arboretum, but also for ensuring its healthy future.
"With so many historic trees on campus, there's a lot of maintenance that goes into keeping them safe and healthy," Wahl said. "IPF is dedicated to preserving our arboretum, performing the pruning necessary to keep the trees safe and structurally sound, as well as keeping under control the diseases and insects that threaten them." He added, "In addition, all of the approximately 20,000 trees on the maintained part of campus have been mapped, and all maintenance activities are recorded by our arborist crew and a dedicated botanical technologist." 
Beyond its beauty and rich history, the campus arboretum also serves an important role in the university's mission to advance knowledge and transform lives.
"I cannot emphasize enough the important role the documented campus arboretum contributes to MSU's core mission of teaching, research and outreach," Telewski said. "Thousands of MSU students utilize the arboretum in their courses across the entire spectrum of campus-supported studies." He added, "Being surrounded by this beautiful tree canopy contributes to a positive Spartan experience for both students and campus visitors."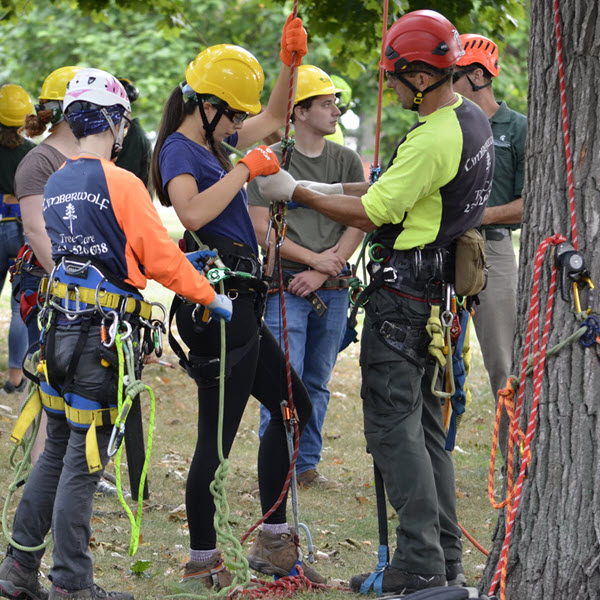 Every Spartan tree has a story
The first MSU Commemorative Tree, an eastern white pine, was planted on May 31, 1863 by then President, Theophilus Abbot and his wife, Sarah, to celebrate the birth of their daughter, Mary. Twenty years later, Mary was wed under the shade of the same tree.
The first Arbor Day tree was planted on campus in the 1890s, near Eustace Hall.
The ginkgo tree by Beaumont Tower was a gift to MSU from Professor Asa Gray, Harvard University, in 1865.
The large dawn redwood tree growing in the Beal Botanical Garden is one of the original trees grown from seed collected in China in the 1940s when this tree was first discovered
The katsura tree in the Beal Botanical Garden came from the University of Massachusetts, then known as Massachusetts Agricultural College, in the early 1900s. The seed for this tree was collected by the great grandfather of the former department chair for the MSU Botany Department.
Near Beaumont Tower stands what has become to be known as the "Resilient Oak," a tree that was damaged in a 2017 thunderstorm, which dates to over 347 years old.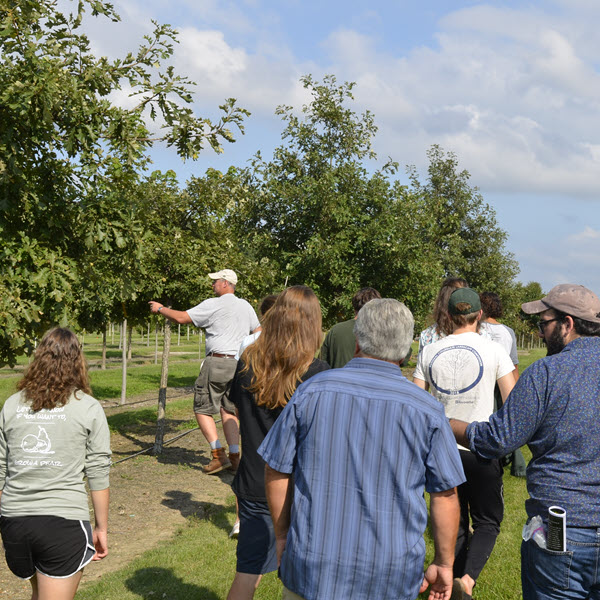 "A team of students is also investigating the ideal percentage of canopy coverage on campus as part of their capstone course," Wahl said. "They are also developing a list of tree species that preserves the diversity of our arboretum and maximizes our carbon sequestering ability, thus contributing to a more sustainable and resilient campus."
For the dedication of staff in maintaining this living laboratory, 2019 marked the third year in a row that MSU earned Tree Campus USA recognition. However, Spartans have never been known to rest on past accomplishments.
"Just this year, MSU adopted a new tree replacement policy which requires that any tree removed on campus be replaced on a one-for-one basis," Wahl said. "Removed trees are either repurposed as mulch or their wood is used as part of the MSU Shadows program, which not only sequesters carbon in the products made, its proceeds provide funds to plant additional trees on campus."
Telewski added, "In addition to the new trees we are committed to plant and nurture, we also care for trees that pre-date the MSU campus by hundreds of years. We take our trees and arboricultural history very seriously."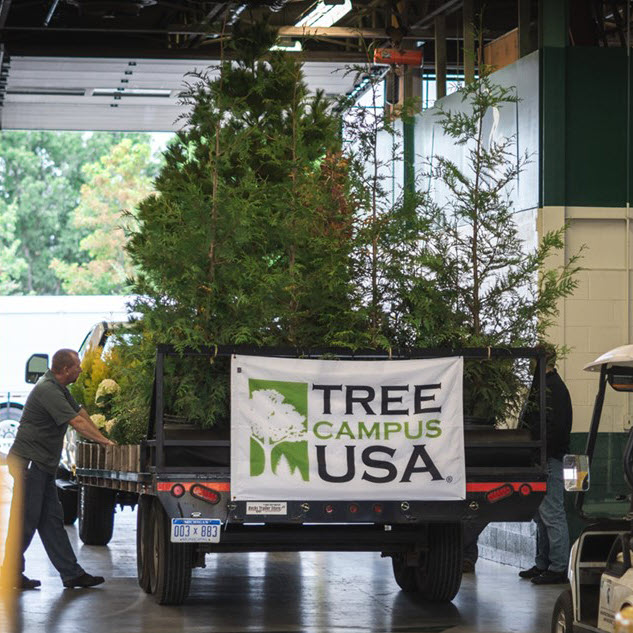 Although the current pandemic's social distancing requirements have prevented us from holding our usual Earth Day and Arbor Day celebrations, as well as our planned Arbor Day 5K, there are still ways you can commemorate the events.
Ways to celebrate Earth Day and Arbor Day
Sponsor a community Arbor Day poster contest for youth at home or involve college graphic design students in a poster design challenge.
Host a Tree ID challenge encouraging family and friends to send in a photo of themselves with a tree they identified using online guides.
Ask restaurants to skip the plastic utensils with your delivery or pickup orders.
Research new plant-based recipes or recreate your favorite family recipes with plant-based alternatives.
Learn food preservation techniques such as canning, pickling, drying, and freezing to enjoy fruits and vegetables year-round to minimize food waste.
Repurpose materials from around your house into new items; make jewelry, bags or plant holders.
Watch an environmental documentary or animal show and research ways to protect your favorite animals.
Support MSU's goal of planting more trees on campus by donating to the Campus Arboretum Fund for Tree Design, Installation, and Maintenance.