Faculty Readiness Program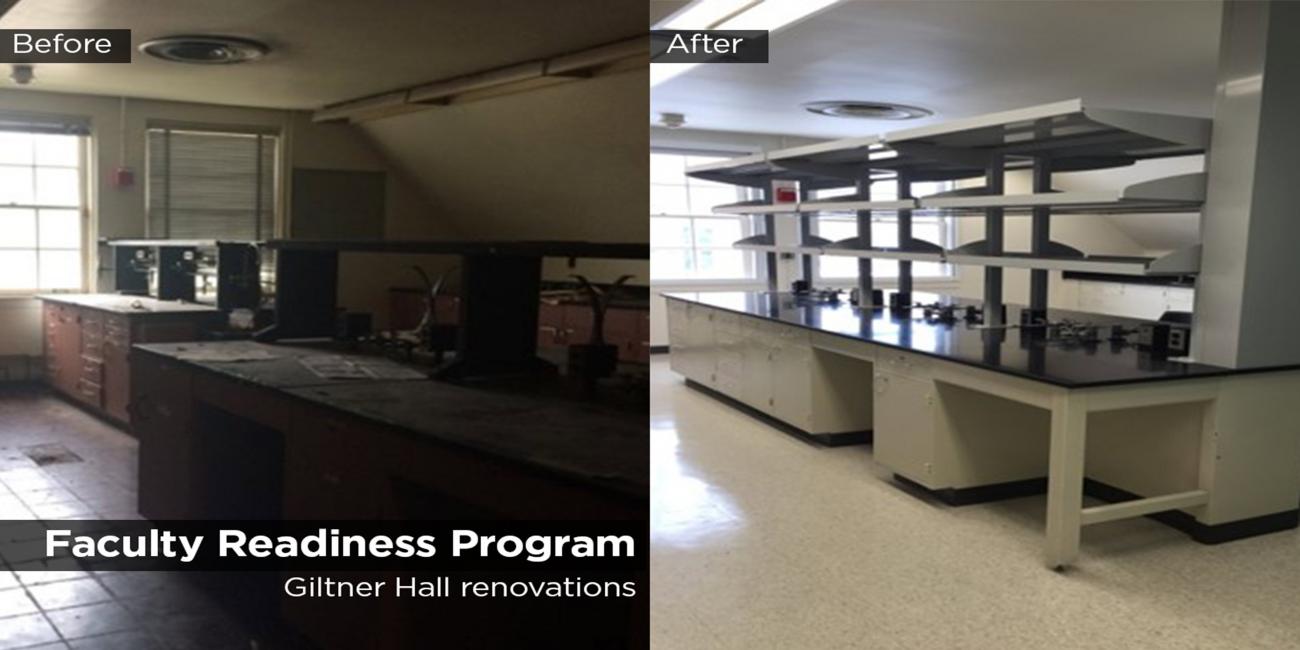 October 23, 2018
The Faculty Readiness Program (FRP) is a dedicated team from IPF and Facilities Planning and Space Management (FPSM) working together with colleges to proactively plan for new faculty hires, using various delivery methods to shorten bid periods and construction timelines. One method includes meeting with researchers being considered for employment during the department's recruitment phase, making sure the renovation budget is adequate in the job offer. This helps expedite the renovations, and provides new researchers the space they need prior to their arrival on campus.
The FRP team is composed of Eric Boatman, Tiana Carter, Sue Hopper, Brian Mullen, Monte Pride and Alan Vanderstelt.
In the last four years, the FRP team has successfully completed over 50 projects with a collective value of approximately $7.5 million. One of the most influential renovations includes a zebra fish lab, supporting stem cell research at Giltner Hall, with two faculty members from Germany.
In order to create the most successful experience, the FRP team partners with other departments. Specific representatives from FPSM meet with colleges to learn about their recruitment efforts, and inform the FRP team of what is coming up in the near future to support the university's advancement mission. "We need all of our subject-matter experts and teammates to deliver a successful project. It takes a village!" Carter said.
An example of an upcoming FRP renovation includes work at the Engineering Research Complex which will house a cryo-electron microscope, allowing scientists to map a giant Samba virus, one of the world's largest viruses. This lab will be of similar design to the cryo-EM facility at the Van Andel Research Institute (VARI) in Grand Rapids, Michigan.
"I just met with the department and sung your praises. The FRP team has truly been outstanding leading the cryo-EM installation," said Kristin Parent, assistant professor of Biochemistry and Molecular Biology.
The Faculty Readiness team is currently tasked with 16 active projects in various phases of estimating, design, construction and closeout. Visit the Office of the Executive Vice President for Administrative Services website to learn more about the details of this initiative.
Like all of IPF, the FRP creates a positive experience for colleges and a welcoming environment for new faculty by delivering an outstanding project that is of high quality, time and cost efficient and supports the advancement of the university's research agenda.