Piece of MSU theatrical history finds new life with alumni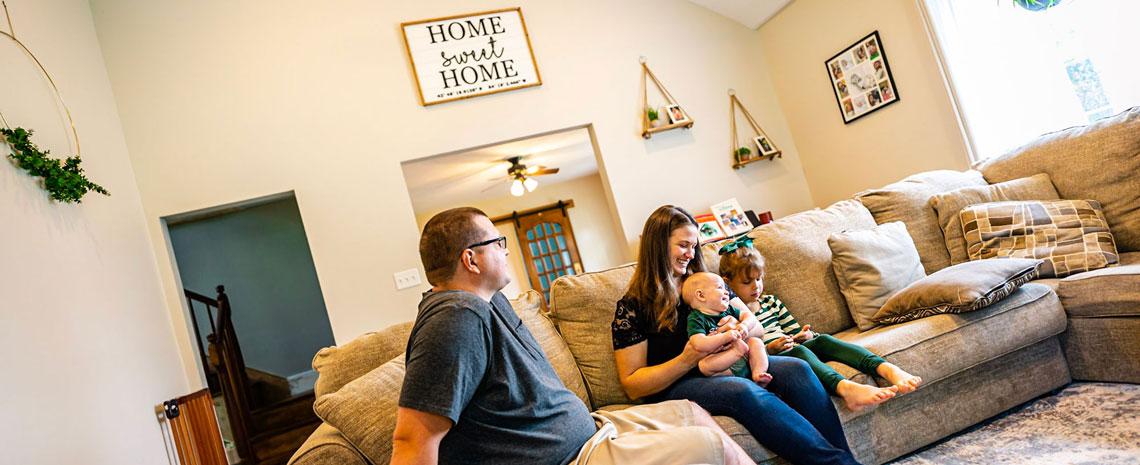 Danielle Fowler
September 23, 2021
In 1938, the Public Works Administration (PWA) provided funding to build an auditorium at MSU to house academic and performance activities for the growing number of MSU students in the theatre arts. The grand opening, attended by Eleanor Roosevelt, was held in March of 1940. It's now one of the most visited buildings on campus.
No detail was overlooked in the design and construction of the building, including the beautiful solid wood exterior doors. The design for the doors is included in the original blueprints for the building, designed by the Bowd-Munson architectural company in Lansing, Michigan.
The doors were crafted by hand by MSU's skilled carpenters and stayed in service on the exterior of the building for 80 years.
In 2020 IPF carpenters began the work of creating handcrafted replacement doors for the theater, each with its own unique and custom measurements. When the original doors were removed in the summer of 2021, the replacements were installed and the original doors were sent to MSU's Surplus Store for sale.
Amy and Matthew Thalls purchased the door from the Surplus Store for use in their Lansing area home, originally built in 1842, 13 years before MSU was founded.
"There's not a lot of original character left in this house," said Matthew. "The door gives you a glimpse of something that's more contemporary to the house."
Before installing the door, which weighs 125 pounds, the Thalls did extensive research on how to mount something so heavy, including consulting numerous forums and online groups. They wanted to ensure it was not only functional but that they preserved the spirit of the original door in its new home. The door is now mounted on a barn door track and used to separate the home's entryway from the children's playroom.
It was Amy who reached out to IPF to learn more about the history of the Fairchild Theatre door. "It was advertised as an 'antique door,' and once we hung it we were like, 'We need to find out more about it,'" she said.
"It's weird to think how many times we've walked past this door, and now it's in our house," Amy laughed. "We've had neighbors who are also alumni say, 'I've for sure opened that door.'"
If you're interested in owning a piece of MSU history, check the Surplus Store website for their most recent listings.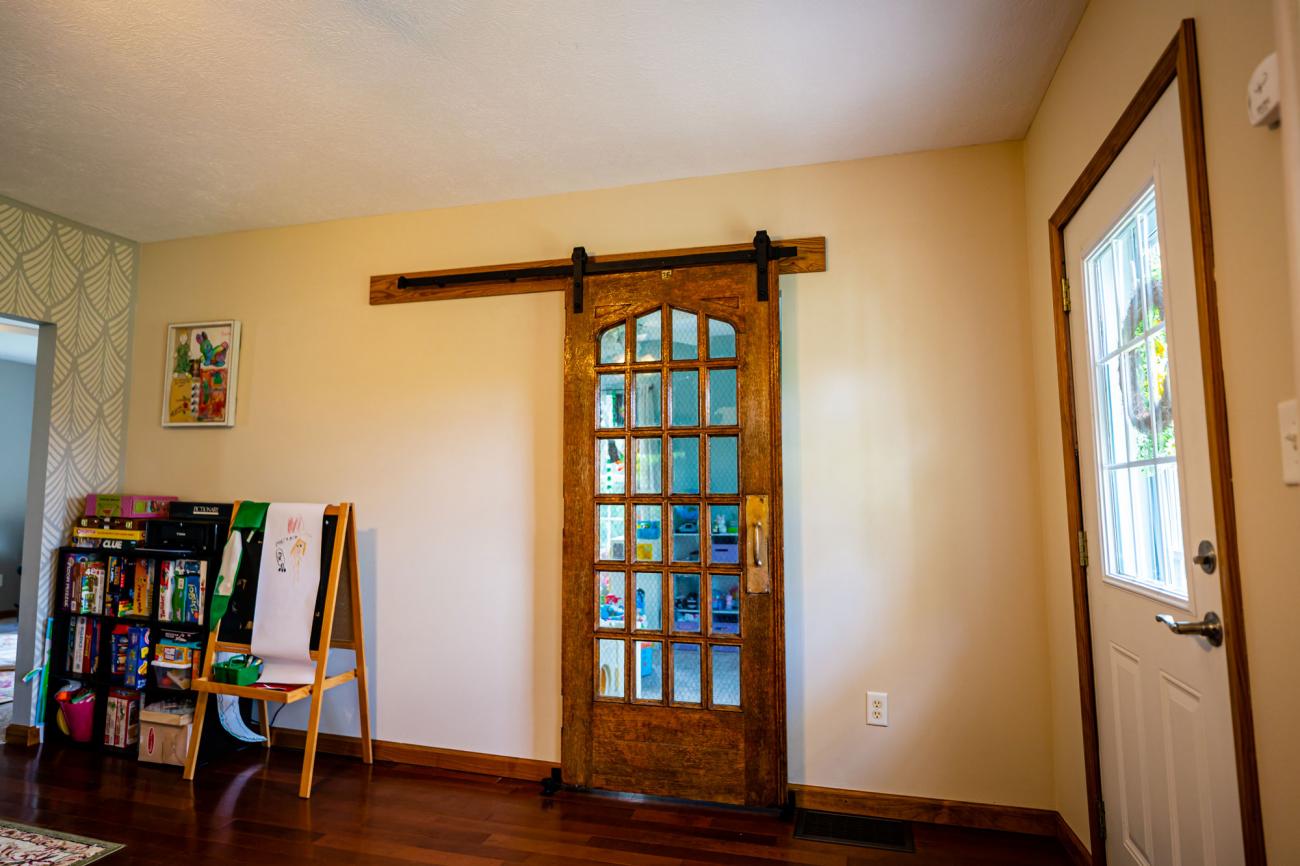 One of the original Fairchild Theatre doors from 1939 now separates the front hallway of the Thalls' home and their children's playroom. NICK SCHRADER/IPF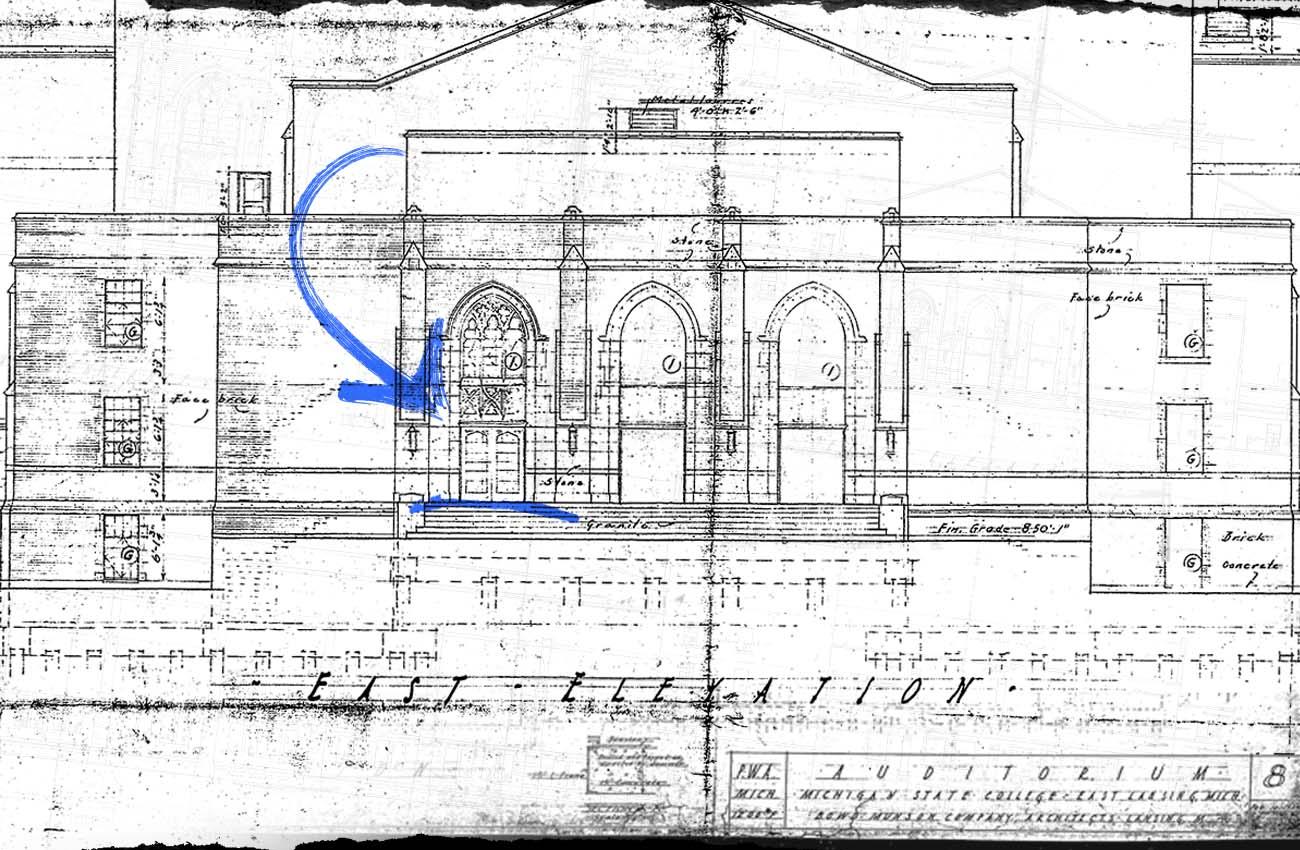 The Fairchild Theatre doors were part of the original 1938 designs for the Auditorium building, created by O.J. Munson. IPF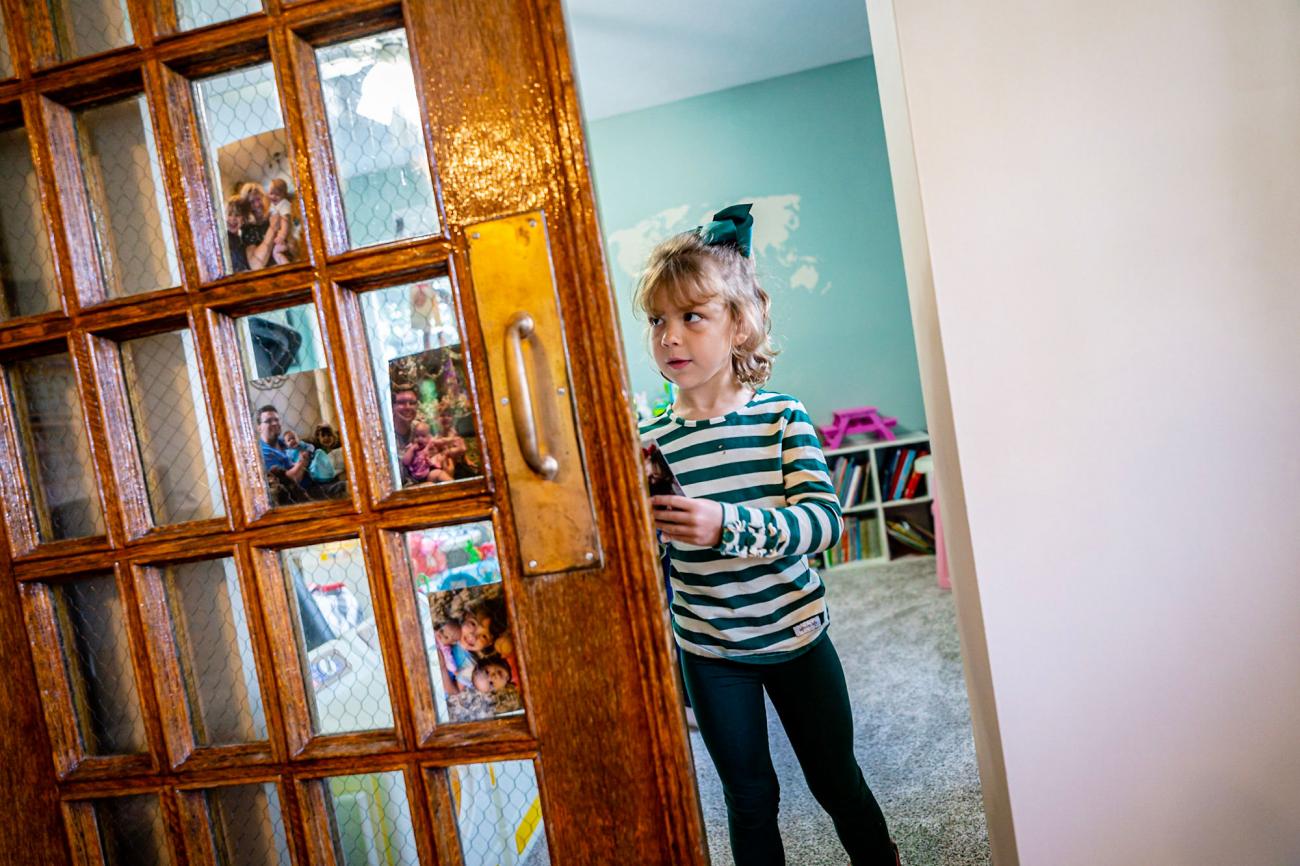 Nora Thalls demonstrates her favorite use of the Fairchild Theatre door. NICK SCHRADER/IPF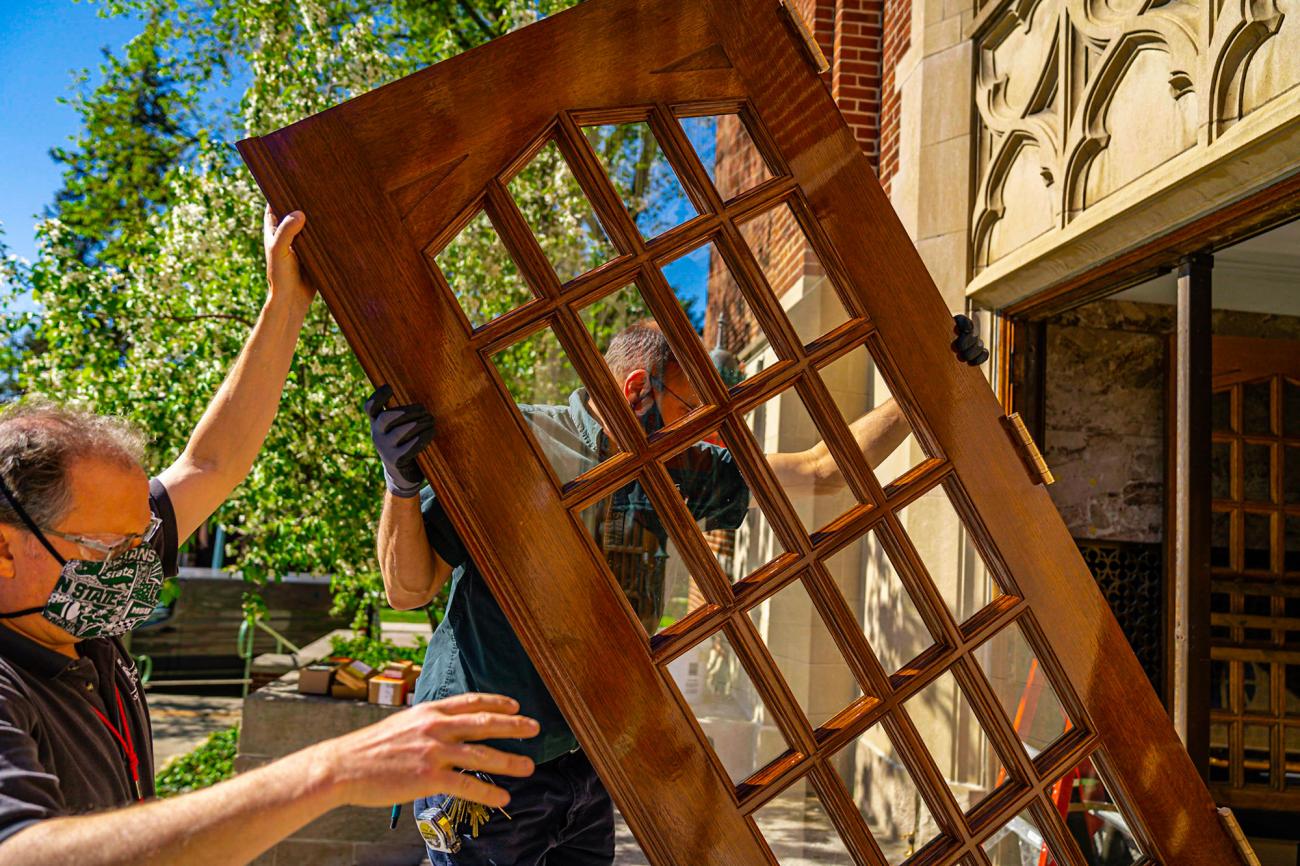 Steve Rondeau and Brian Arens, IPF carpenters, remove the original Fairchild Theatre doors and replace them with custom-built replicas handcrafted in the IPF woodshop. NICK SCHRADER/IPF