FAMIS phasing out, Planon rolling in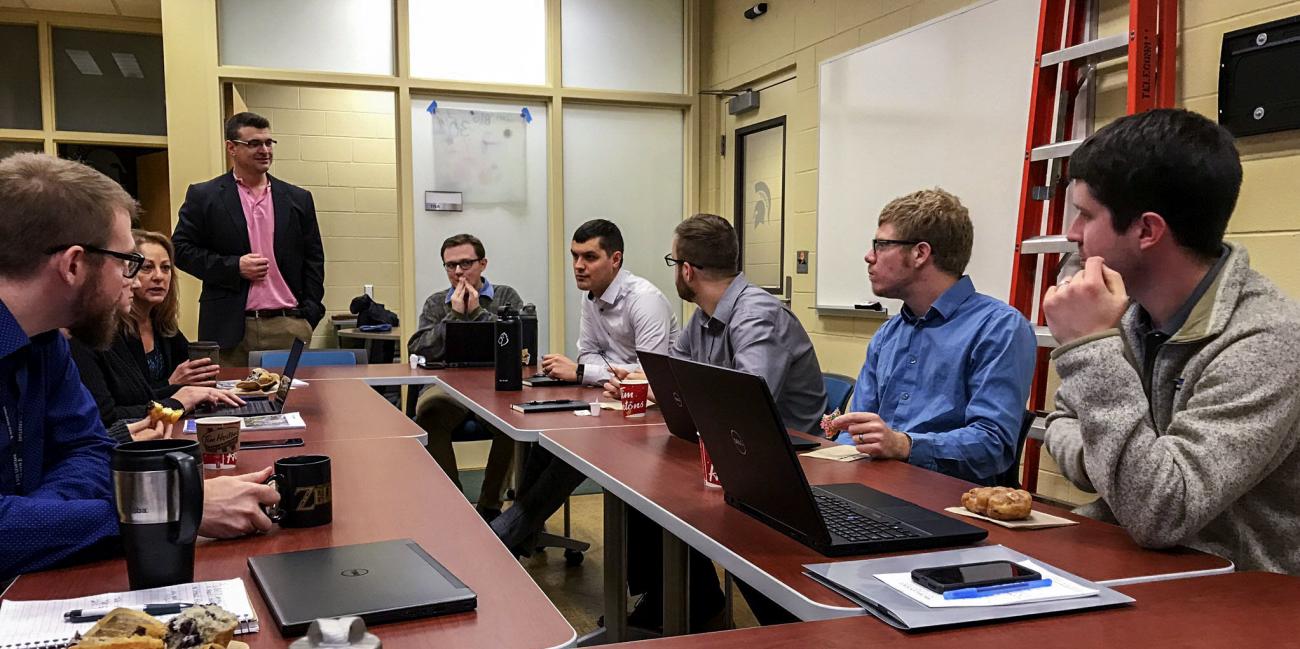 March 12, 2019
Jan. 28, 2019
Planon, IPF's new Integrated Work Management System (IWMS), will begin to replace FAMIS beginning in February.
"FAMIS is about 20 years old and nearing the end of its life," explained James Wamsley, project manager with IPF's IT Program Management Office. Wamsley came to MSU two years ago to work solely on the transition to a new management system.
After significant research and multiple demonstrations of various IWMS solutions, the choice was overwhelmingly in favor of Planon.
"Our stakeholders gravitated to the unified and simple interface, its ability to interconnect with other systems, and we all really liked working with the company itself," Wamsley said. "Planon will enable us to harmoniously connect business groups, project services and all units across IPF with different needs in real time, plus have the ability for data collection and analysis."
The project team is in the early stages of integration, so it is important to manage expectations, Wamsley added. "I understand it's a little ambiguous, and we don't know everything yet," he said. "We are taking small, integral steps, flushing out how things will work from a project perspective."
Providing IPF with one of the most cutting-edge management systems in the world will take some time. Over 1000 stakeholders will be introduced and trained to use the new user interface over the next two years.
Every six months starting in February, the project team will meet to show and tell the status of different units working with the IWMS, as well as ask for feedback. "We are going to get creative with how we share the new information about Planon," Wamsley said. "We may have weekly YouTube videos interviewing key stakeholders for updates."
This February, the project team will also host a kick-off event at the Henry Center to reveal the full project scope including the start date, projected full integration date, and specific schedules for all the business units impacted. "In February, it's all going to come together," Wamsley said. "I'm excited about this project. It's going to be fun."