Get to know IPF: Jedidiah Asher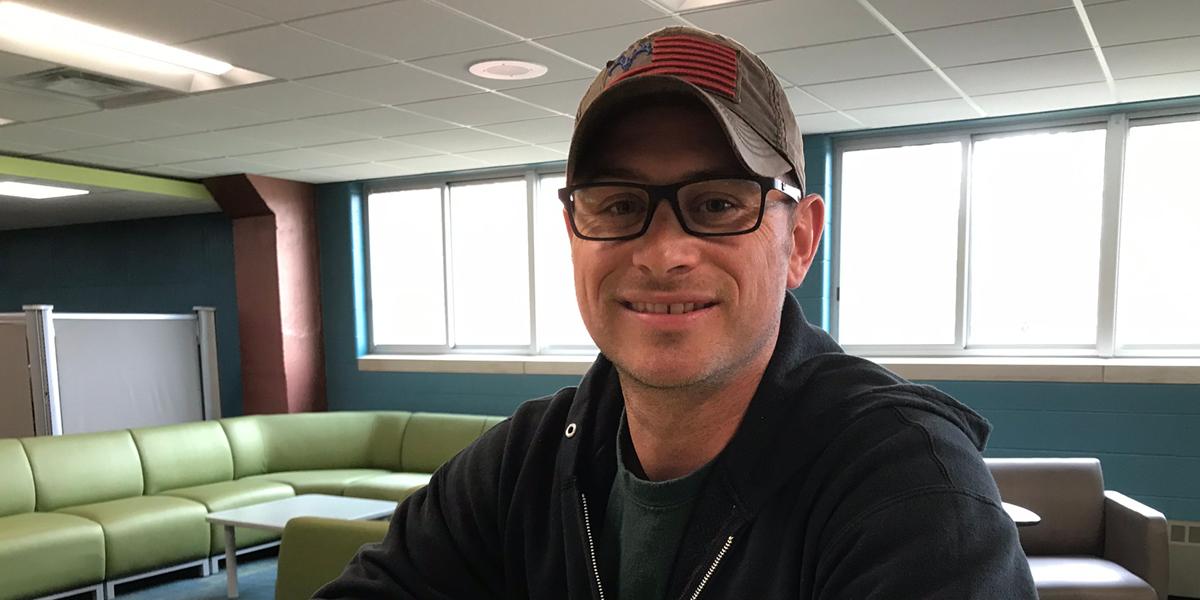 May 8, 2019
Many of us are routinely called upon to 'put out fires' in our jobs; dealing with finding solutions to tough problems. However, IPF's Jed Asher's job makes him indispensable when it comes to having to put out actual fires.
Asher has been with IPF for 13 years. He began his career in Custodial Services, working largely in south campus. "I am passionate about doing a good job and giving people the service they expect," said Asher.
Three years ago, his horizons were broadened when he was hired as the maintainer of fire safety equipment in the IPF Safety office. "I have been a volunteer with the Bath Township Fire Department for the past 17 years," Asher said. "So, when the job opened up it was a no brainer for me to apply for it."
Asher's responsibilities include fire extinguisher maintenance; making sure they are charged and ready for service and are in the correct location. This is a daunting task, as MSU has between five and six thousand fire extinguishers on campus that have to be checked regularly.
"I like knowing that what I do could potentially save people's lives," Asher said. "Originally, that's why I joined the fire department."
Asher is also concerned with staying in good health, and has found a way to incorporate his IPF mobile device to help. He uses the Health application that is available on all IPF-issued mobile devices to monitor his daily activity. The application tracks distance, steps and floors climbed. In an average week, Asher walks around 16.4 miles, climbs 54 floors of stairs and takes a total of 34,334 steps.
"I use to have a Fitbit that would help me track how much I was walking a day," Asher said. "However, this app was already on our phones, so I thought I would give it a try, and it works perfectly."  
Outside of work, Asher's main passion is his family, including his wife, 11-year old daughter and a son on the way. In his spare time, he enjoys deer hunting and fishing, but lately has been spending much of his weekends watching his daughter's softball games.