Get to Know IPF: Keene Beach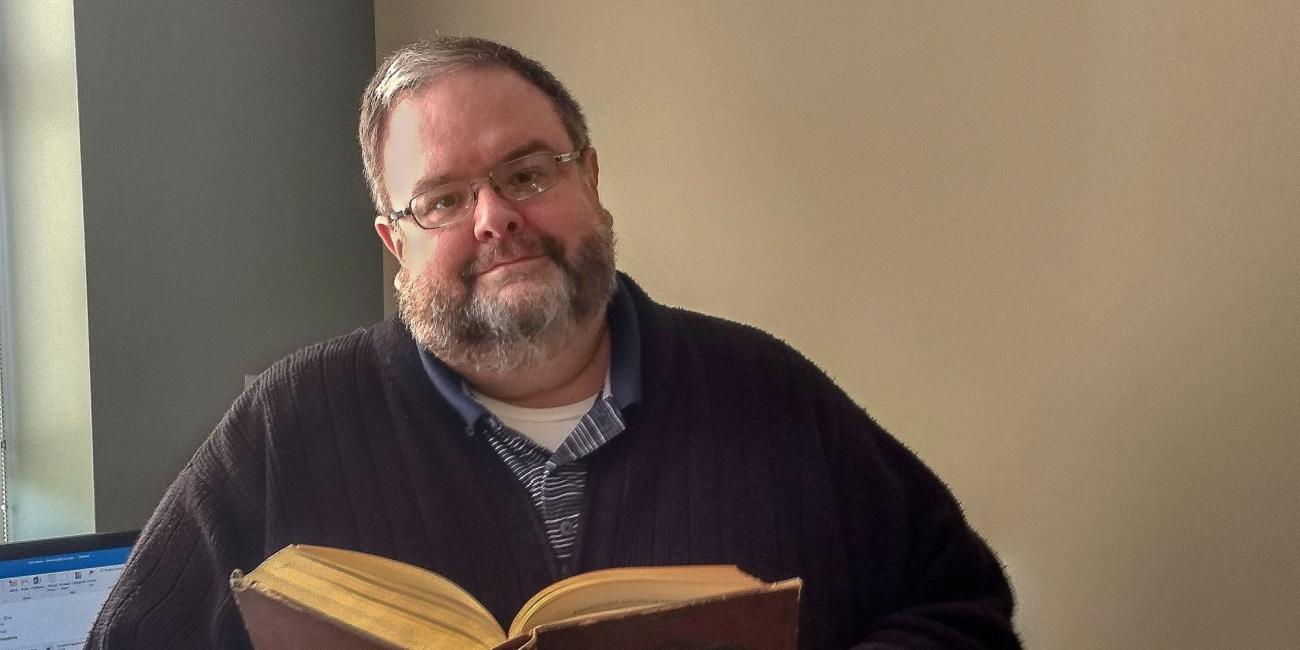 April 9, 2019
IPF promotes numerous sustainable solutions, and Keene Beach is proud to be working for an organization in which environmental concerns are a priority. 
Beach, store service assistant, has been working with the MSU Surplus Store and Recycling Center (SSRC) for seven years. Originally, he started as listing books and media for the Surplus Store's online website. However, for the past two years he has been working in human resources for the entire department, and has received certification as a human resource specialist from MSU HR Executive Education. 
Beach is currently "…developing a new employee orientation and onboarding event that will begin this spring. It will welcome newly-hired staff and introduce IPF's mission, values and goals to them and stress the importance of their role." Additionally, he is involved with revamping training programs. On a day-to-day basis he also assists in creating job postings, conducting interviews and doing payroll entry. 
Beach is passionate about his job because he "…believes in our mission to manage MSU's waste as a resource. The SSRC diverts material from the landfill and turns it into a profit. I'm proud of what the SSRC does, and that it has a recognizable impact on the MSU community and the wider Lansing region." Working with students is another aspect of Beach's job that he really enjoys. 
Beach advises other employees to join him in celebrating MSU. "It has a beautiful campus and offers so many opportunities. Not to mention the students are such an asset. I'm always proud when I tell people I work at MSU," Beach said. 
Before Beach arrived at MSU he spent time working as a history and English teacher for high school students. He also enjoys learning about genealogy.   
"My family history in Michigan dates back to the 17th century. I can bore anyone for hours about my ancestors' involvement in the fur trade and other stories," Beach said. He also enjoys reading, cooking and watching sports, with the Detroit Tigers being his favorite team.