Get to know IPF: Ken Londos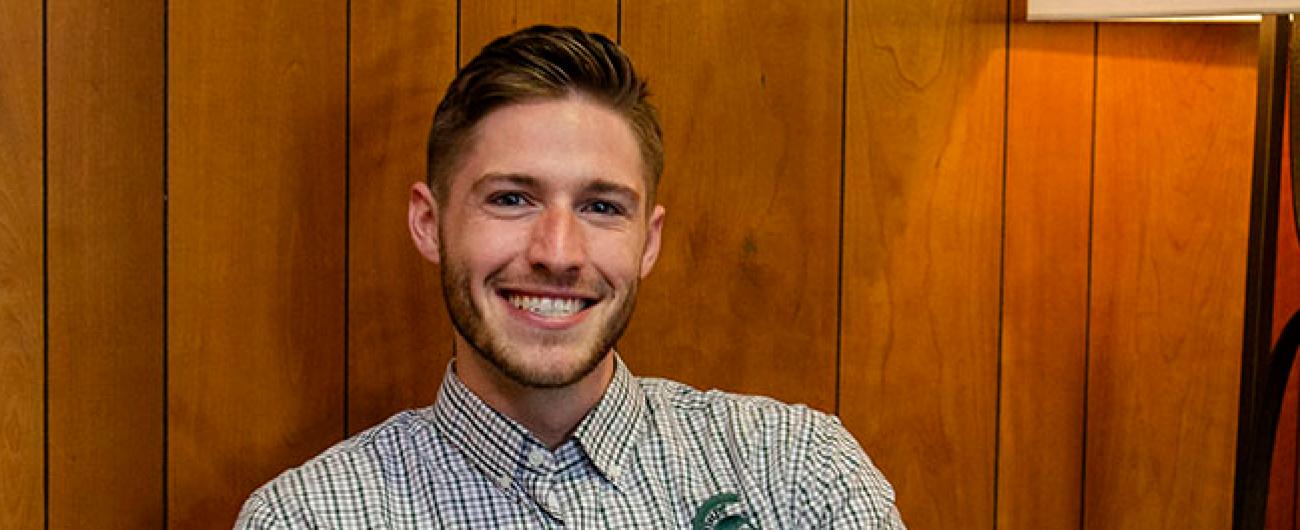 Anthony Yuhasz
September 10, 2019
Working in a job that requires teamwork is a lot like playing in a band. Every member's contribution is important; and when each person is performing to their full potential, you've got a hit on your hands. The IPF Human Resources team is no exception. However, the members of this team rarely jam out on a punk rock classic; that is all except Ken Londos.
Londos, who started in IPF as a student worker, was hired two years ago as a unit Human Resources coordinator.
"The majority of my job focuses on hiring and onboarding, but I tend to get thrown into all sorts of HR related job duties," Londos said. "There really is no average day in this office; it seems like every day I'm focusing on a different matter for a different department."
His team supports workers from six different unions, which requires a unique set of capabilities and the ability to respond quickly to a wide variety of issues. But Londos is up to the challenge.
"I love that fact that I'm able to support the employees that make this campus run," Londos said. "I know that by putting in my best effort and doing a good job, I'm contributing to the success of current and future Spartans."
Prior to his coming to IPF, Londos worked in a variety of jobs including construction, farming and bartending. He believes that these experiences help him every day in his current job and will serve him well into the future.
"Don't put your past experiences behind you...building on experiences from yesterday and today will help you be more innovative tomorrow," Londos said.
Another of his past experiences is that of guitarist. "I've always dreamed of being a professional musician or a music producer," Londos said. "I grew up playing garage and basement shows in punk rock bands, but I never elevated beyond that in my music career."
Londos, who grew up on Lake LeAnn, just south of Jackson, still loves all things water. Eventually he hopes he can someday get back to living on a lake like he did as a child. That way he can continue to enjoy boating, water skiing and fishing.
"I love this campus and I'm grateful for the education that I received here," Londos said. "I think that IPF is such an incredible organization and I'm still amazed each day by how much work we do and the wide-variety of it."