Get to know IPF: Nathan Hoard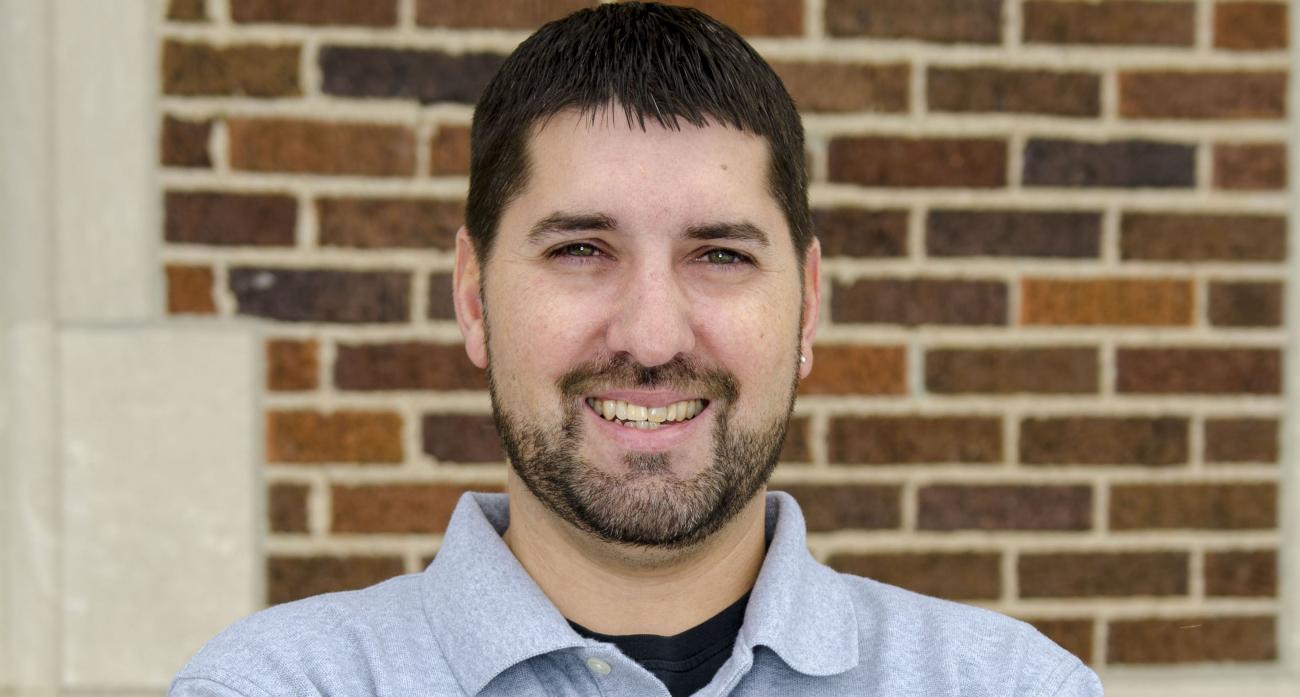 March 12, 2019
Jan. 28, 2019
In basketball, teamwork is everything, and Nathan Hoard practices it both on and off the court. Hoard, a custodian III with IPF Campus Services, is the building head of the Old Horticulture group. He oversees a crew of four that includes both regular full-time employees and three on-calls. Hoard identifies building maintenance issues and submits work orders to complete repairs.
Hoard hired into his current position in May 2016. "I was hired during a hiring freeze. I started out as a 40-hour on-call employee, and hired into a permanent position in the winter of 2006. My dad worked at MSU as a laborer for the pools and my grandpa was an events supervisor who retired from MSU in 2005." It would seem that MSU runs in Hoard's family!
Due to the nature of Hoard's job, he frequently finds himself in various buildings on campus, interacting with Deans, building managers and staff. The interactions he has with them is one of the things he enjoys about his job. "I have a good rapport with the building representatives. I have an open door policy; they know they can contact me or stop by at any time." He also really enjoys being on the day shift. For the 12 years he worked nights, he missed some of his kids' sporting events. "I coach my son's sports now and consider myself a sports nut!"
As a self-described sports nut, Hoard enjoys basketball, football and soccer to name a few. "My daughters play soccer so I'm starting to like that more and more. I like to stay in shape. I play a lot of hoops myself at the IM Sports East and West and play mostly with the college students," he added.  It seems MSU is a great fit for Nathan!