Get to Know the IPF team: Michelle Rutkowski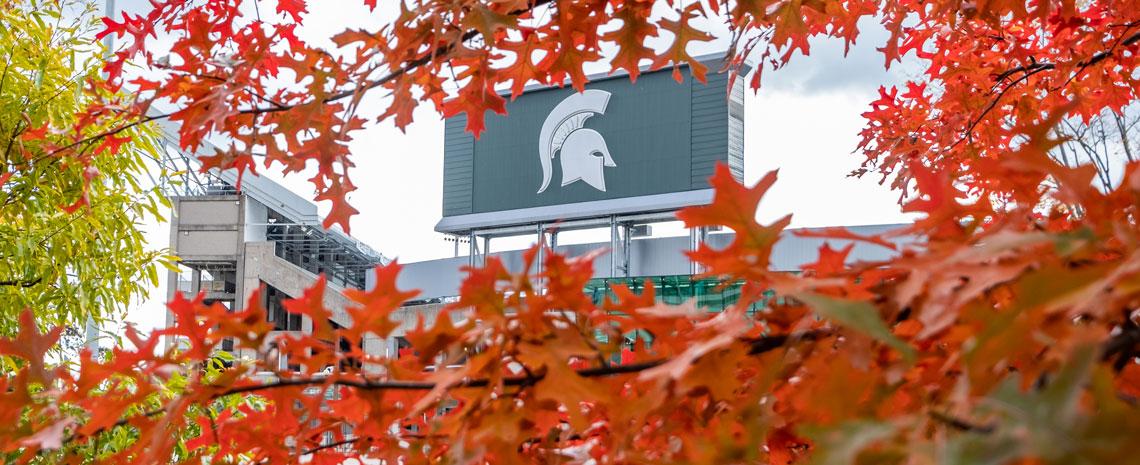 Danielle Fowler
November 19, 2021
Michelle Rutkowski was not looking to leave her position as the Human Resources Specialist at Ingham County. But a colleague told her about an open position in Central HR at MSU.
"I pushed it aside," said Rutkowski. "A week later they go, 'No, really, you need to look at that,' and I said OK." Shortly after, Rutkowski began her MSU career in employee relations.
Central HR was a very different experience, said Rutkowski. The rules are the rules, she said, but MSU has myriad colleges and departments and each department is different. "They all have their own culture," said Rutkowski. "I thought, I'm never going to get my bearings."
Rutkowski was considering leaving MSU when a position in IPF's HR department came up.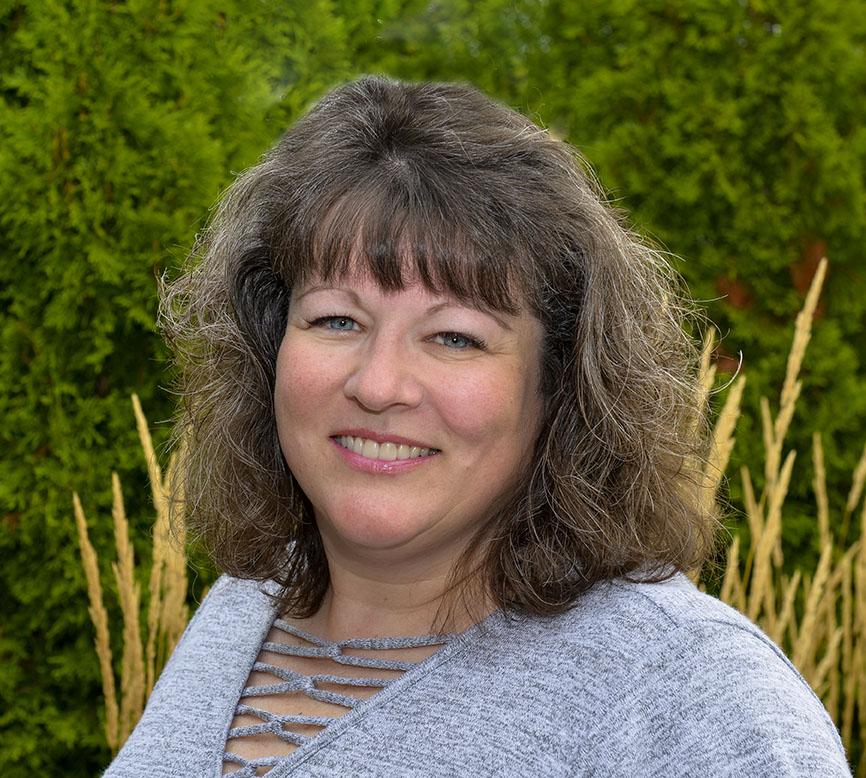 "It sounds very corny, but this position felt like coming home," she said. "From the day I got here it felt like, OK, this is my group." Not only was it the people at IPF who made her feel welcome, it was the robust HR processes that Jenni McManus and Michelle Jacobs built in their time at IPF that really struck Rutkowski. 
"Jenni and Michelle had already set up so many HR best practices, and it was like walking into a familiar environment as far as the culture of the work that's being done," she said.
When asked about what else made her feel at home at IPF, Rutkowski didn't pause before she answered. "We're all problem solvers," she said. "I've noticed there are two things that are the most common to people who come to work at IPF: we're driven to provide great customer service, and we figure things out. We solve problems and we get the job done."
In her personal life she lives with her husband, with her two grown children having flown the coop. "They're off the payroll," laughed Rutkowski. Though, her son lives just a mile down the road. "Sometimes I come home and I'm missing a jar of peanut butter," she said. "Or a lamp." 
Rutkowski also enjoys duck hunting, reading, cooking ("I might like to eat, too" she adds), and she's an avid cycler.
As for moving into Jenni McManus's role as IPF's senior HR officer, Rutkowski is excited to continue growing IPF HR's reputation across campus. "We get calls every month from other departments across campus, wanting to know about our onboarding program, or our KPI metrics, or our supervisor training programs, or our contractual raise system," she said. "I want to continue that trend because not only does it showcase our great tools, we can help other departments across campus too."