Get to know IPF's Barb Wilber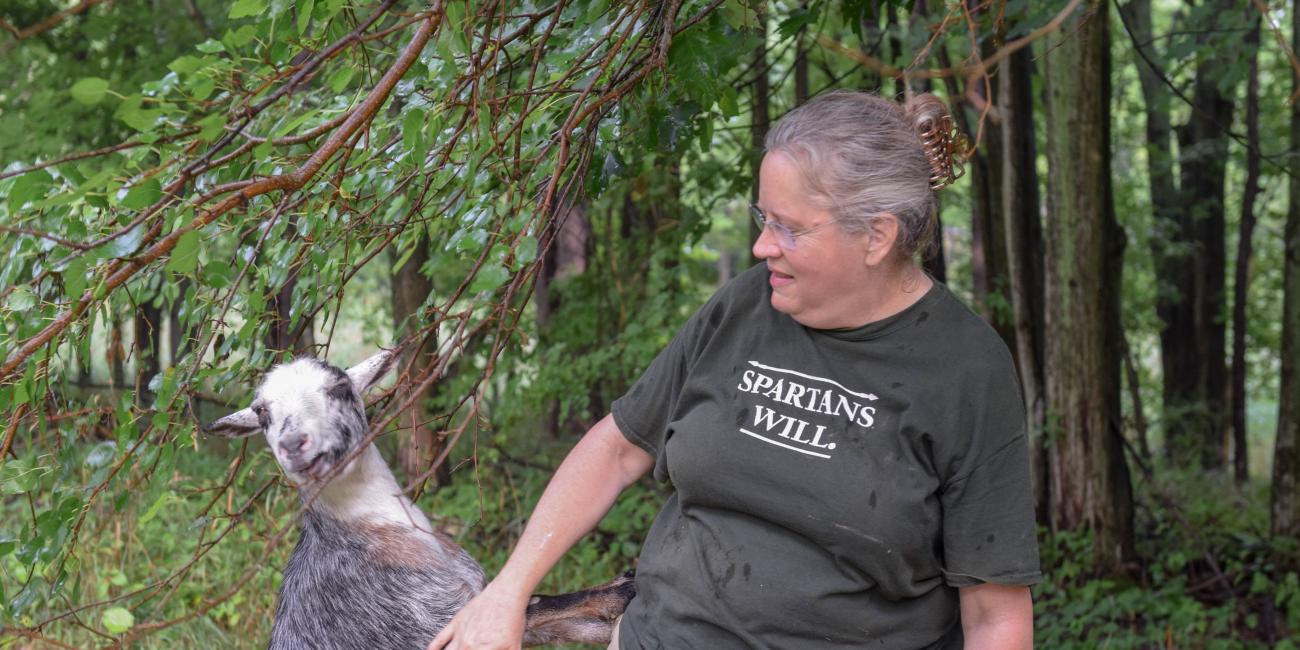 August 14, 2018
Sometimes life doesn't always work out in the ways we might expect. In Barb Wilber's case, it changed when she began college at MSU.
"I started out to be an orchestra conductor," Wilber, IPF's Manager of Support Services, said. "I then considered engineering but stopped going to school to continue working in the physical plant."
Wilber worked at the physical plant, now Infrastructure Planning and Facilities, for about 10 years before deciding to go back to school to earn a degree in building construction management. She got another job with IPF after graduation.
"I still play violin, but mostly at church these days," Wilber said. "I actually do more in singing."
Wilber, whose parents and three of her four siblings also attended MSU, has been working here for 35 years in September. She has worked with Landscape Services, Custodial Services, Maintenance Services, Engineering, business and personnel, and now Support Services.
"Some of my assignments have allowed me to work closely with the skilled trades folks here and I've seen that they can build and fix anything; It's just incredible," she said. "We have really talented people. Whether you're an accountant, a pipefitter, an electrician, president, or whatever. It's absolutely what I like about working here."
Wilber now oversees many areas of IPF including Safety, Materials and Logistics, Business Operations, Capital Project Accounting and Strategic Initiatives. Her main focus is connecting the mission and vision of IPF and MSU to each group and directing attention to how we do what we do.  
"We, at IPF, can do anything," she said. "The only thing stopping us is us. It's not money, technology, or any other kind of physical resource.  A group I work closely with took the risk of exploring vulnerability and shame using Dr. Brene Brown's 'Daring Greatly' book and coursework. Trust is the most valuable workplace currency in creating loyal customers and employees. Our focus was on building and re-building trust among our teams in IPF. I am impressed with the outcome. Our new understanding of each other and ourselves, can be used to improve relationships at home and at work."
Aside from her job at IPF and music, Wilber also has her hands full with 12 goats, 2 dogs and 2 barn cats.  
"My wife, Mary, and I take care of them and they take care of us. They're really fun," she said. "We milk the nannies and make cheese, ice cream and yogurt. We haven't tried soap yet but that is next on the list."