Get to know IPF's Stephanie Redfern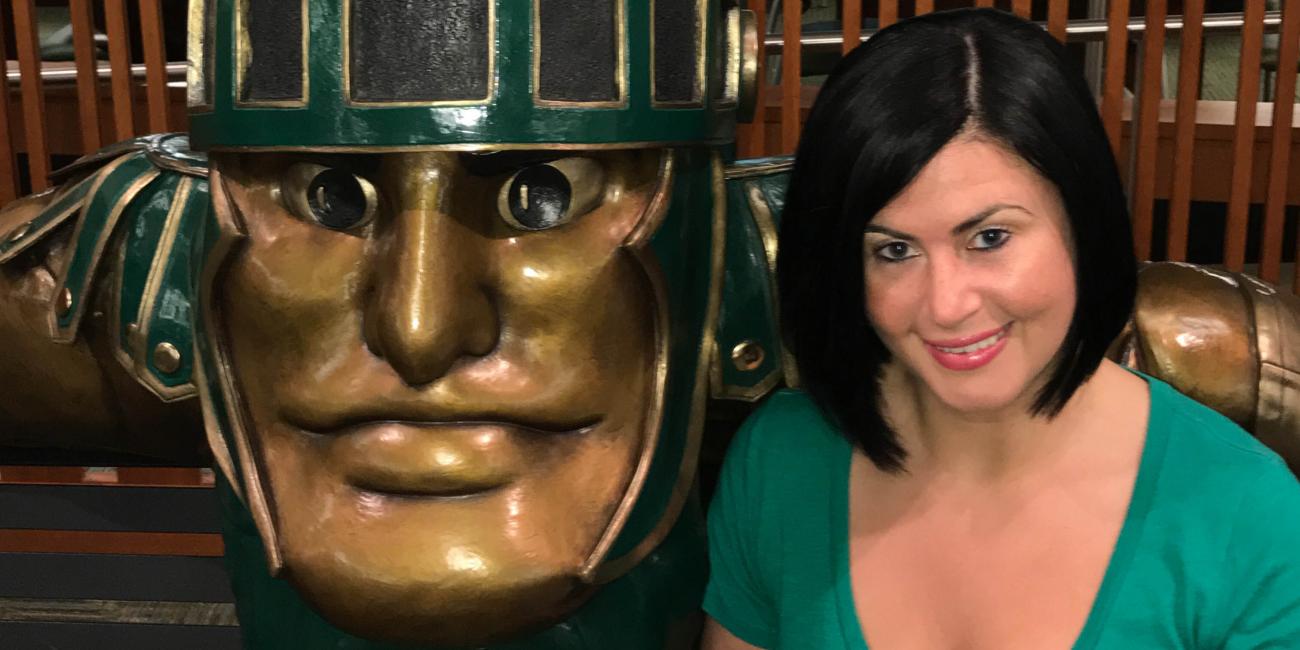 September 13, 2018
Becoming a T-shaped individual professionally is something IPF encourages its employees to focus on. Stephanie Redfern, operations coordinator, has taken many steps forward in professional development since joining IPF.
"I started working at IPF with Planning, Design and Construction (PDC) the day after my freshman orientation in 2005," Redfern said. "I was first a clerical assistant for Birdie Cross, who is now retired, and then Laura Smith."
Redfern worked as a temporary professional aide after her graduation in 2010, then moved to South Carolina. She returned to Michigan a year later and was hired back on as an on-call employee for PDC's front office by Laura Smith.
"I am so grateful to Laura for helping me out in this way because I may not be where I am today if she hadn't," Redfern explained. "This allowed me to get my foot in the door in the Commissioning Department, where Jason Vallance hired me on, which later led to a fulltime operations coordinator position that I hold today."
Redfern recently transitioned positions from focusing primarily on Building Performance Services to now being cross-trained in some of the Building Services-oriented duties. This also means that she now reports to Kelly Feister, business office manager for Building Services, where she previously reported to Jason Vallance, Building Performance Services Manager.
"I feel the transition will benefit me personally by expanding my job-related skills and helping me network more with others in support positions similar to mine," Redfern said. "It also better aligns and provides consistency across Building Service operations and helps to standardize how we provide the support needed to operate effectively."
Redfern has been a long time MSU fan due to her father working for IPF for 38 years. She received her degree here in Fisheries and Wildlife in 2010 and also met her husband, Alex Redfern, through IPF.
"Alex and I get season tickets every year to men's basketball and football, which I enjoy," she said. "I also love everything related to outdoors, including camping, riding dirt bikes and ATVs, fishing, hiking and hunting. Even though I currently don't have a motorcycle, I love to ride them and see a Can Am Spyder in my future."
In terms of professional development, Redfern has one piece of advice: "Never take any job for granted, even if it doesn't necessarily directly relate to what you originally planned on doing. Every skill you have the opportunity to learn helps you grow professionally and molds you into the employee and person you are meant to become."