Innovation facility focuses on agri-food sector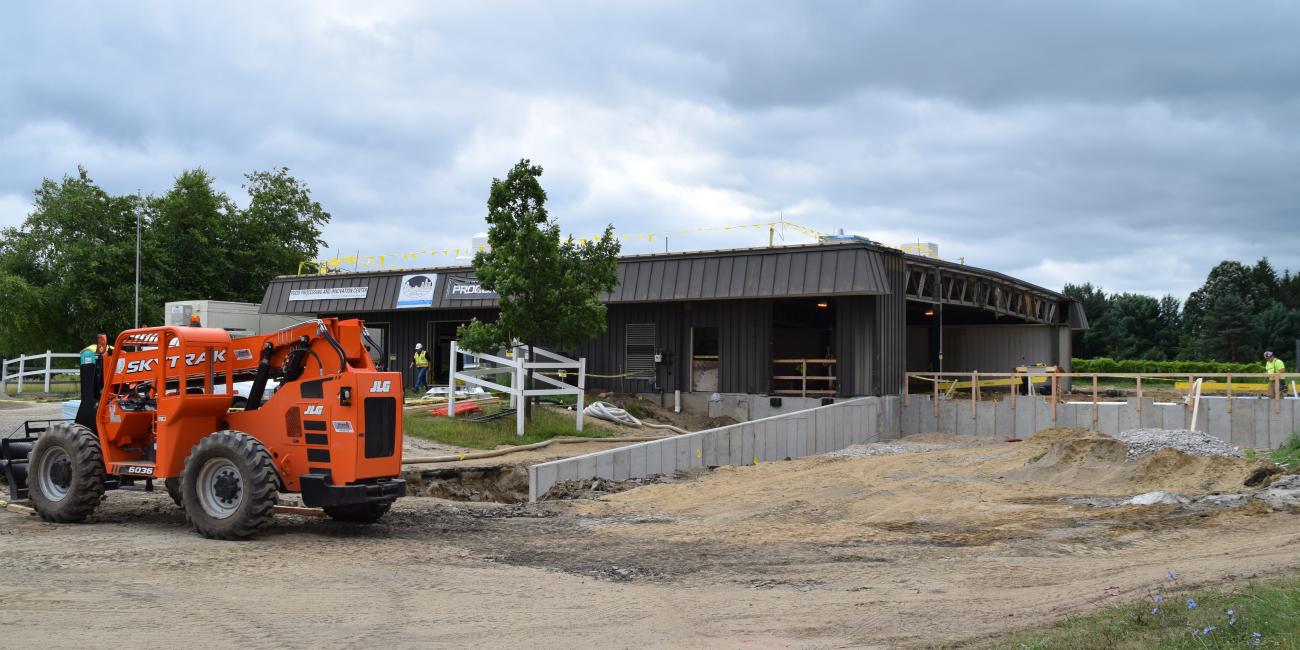 July 31, 2017
Construction is underway on the Food Processing Innovation Center (FPIC) in Okemos. Work began in April and will be completed by December. Facility staff will enable high-potential-growth food companies to create and test-market new high-value consumer products for the marketplace.
The FPIC will be the first of its kind in the nation and will lead efforts toward a 'real-time' commercial food production. The facility will provide expertise and manufacturing solutions to companies in Michigan, the Great Lakes region and beyond in the creation of these new food products by allowing companies to use modern processing and packaging techniques to mitigate the risk of commercialization and prove consumer reception before expanding their own operations.
The facility will support the food manufacturing industry in Michigan, which generates $15 billion in annual economic activity and provides around 41,000 Michigan jobs. Michigan is currently ranked 19th among U.S. states for shipments of processed agri-food products and the addition of the FPIC will contribute to improving the agri-food sector in the state.
Matt Birbeck, director of the FPIC, believes that the FPIC will influence and accelerate innovation and expansion in the in the food industry.
"The economic benefits are undeniable, but the services the FPIC provides are game-changing," said Birbeck, who also represents MSU's College of Agriculture and Natural Resources Product Center. "A fully-functioning factory that can be leased by any food business blended with MSU expertise and in-house manufacturing expertise is something you won't find anywhere else."
Tony Rhodes, the project manager representing IPF, knows the FPIC project wouldn't be possible without the collaboration and teamwork from the various departments and companies involved.
"This isn't just an MSU-driven project," Rhodes added. "Financial commitments were provided by many organizations and agencies. It's important to recognize that MSU saw the benefits, but the industry had the willingness to take the initiative and invest in its operation."
Rhodes also believes this is one of IPF's most influential projects this summer.
"Not everything is about the face value, but rather what happens within the community and the university," Rhodes said. "This is something Michigan needs."