A year in review: IPF 2021 points of pride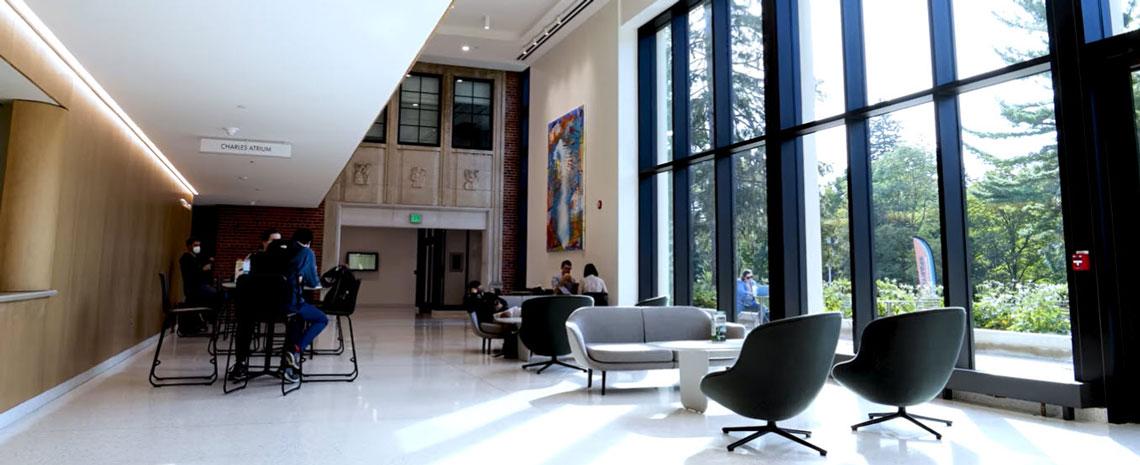 Danielle Fowler
January 13, 2022
Though 2021 was another unique year, Infrastructure Planning and Facilities (IPF) was able to overcome unprecedented challenges to reach milestones, break records, and keep MSU running. 
Below are a few of IPF's accomplishments in 2021.
Campus Partnerships
The Surplus Store and Recycling Center supported $3 million in grants awarded to MSU faculty research.
Transportation Services partnered with Dr. Bridget Walsh, Assistant Professor for Communicative Science and Disorders, College of Communication Arts and Sciences to retrofit an RV into a mobile teaching lab.
Landscape Services worked with the Sustainable Spartans to install the first green wall on campus.
IPF also partnered with the College of Natural Science's Plant Biology Department and the student Fisheries and Wildlife Club to reclaim an open area and transform it into a pollinator garden.
IPF worked with the MSU Library to create a diversity, equity and inclusion (DEI) Library Guide which offers resources to further understanding of the content that's at the core of DEI.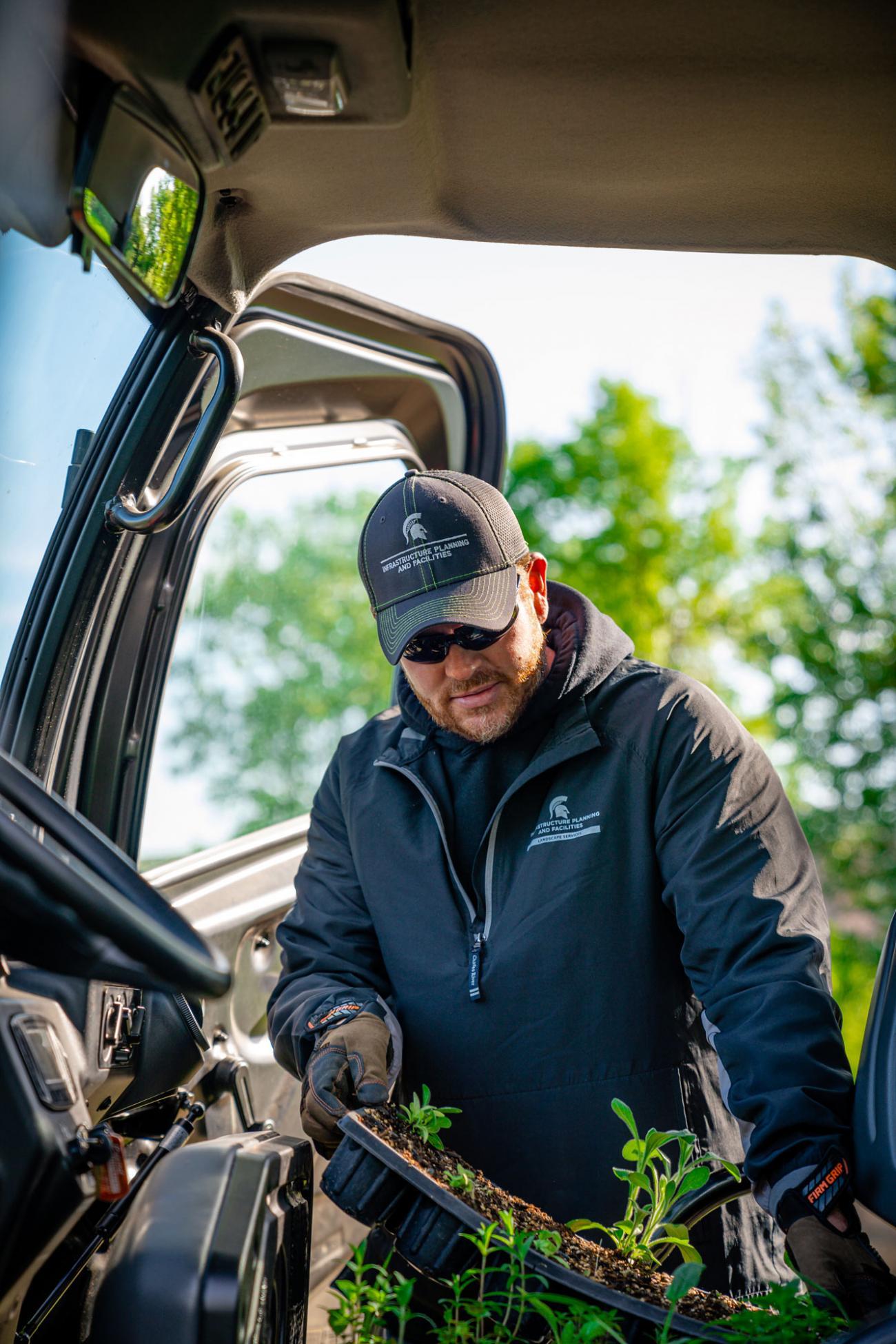 Stewardship & Sustainability
2021's Capital Renewal list totaled $40.5 million, the greatest annual funding received to date, which included 79 projects for buildings, sitework, utilities, and energy conservation measures.
Completed 4.1 million square feet of facility condition assessments bringing the total to 12.8 million square feet assessed. The Facilities Condition Assessment program is approximately one year ahead of schedule.
Planted 17 commemorative trees in 2021 with another four scheduled for spring 2022; installed one commemorative bench in 2021 with five more in 2022.
The Surplus Store and Recycling Center recycled 1.4 million pounds of material.
IPF skilled tradespeople installed 100 square feet of transparent solar glass above the Biomedical and Physical Science building entryway.
IPF worked with the Department of Forestry to study the impact of urban trees on carbon sequestration and climate. MSU's main campus is an arboretum in the heart of East Lansing, boasting over 20,000 trees.
Construction
Construction on the STEM Teaching and Learning Facility was completed and it officially opened its doors in September.
Construction on the Billman Music Pavilion was completed and the ribbon cutting was held in October.
In September a 12,000 square foot radiopharmacy was completed at the Doug Meijer Medical Innovation Building in Grand Rapids. With the delivery of two advanced GE PETtrace 890 cyclotrons, the facility is considered the most modern and advanced dual-cyclotron radiopharmacy in the world.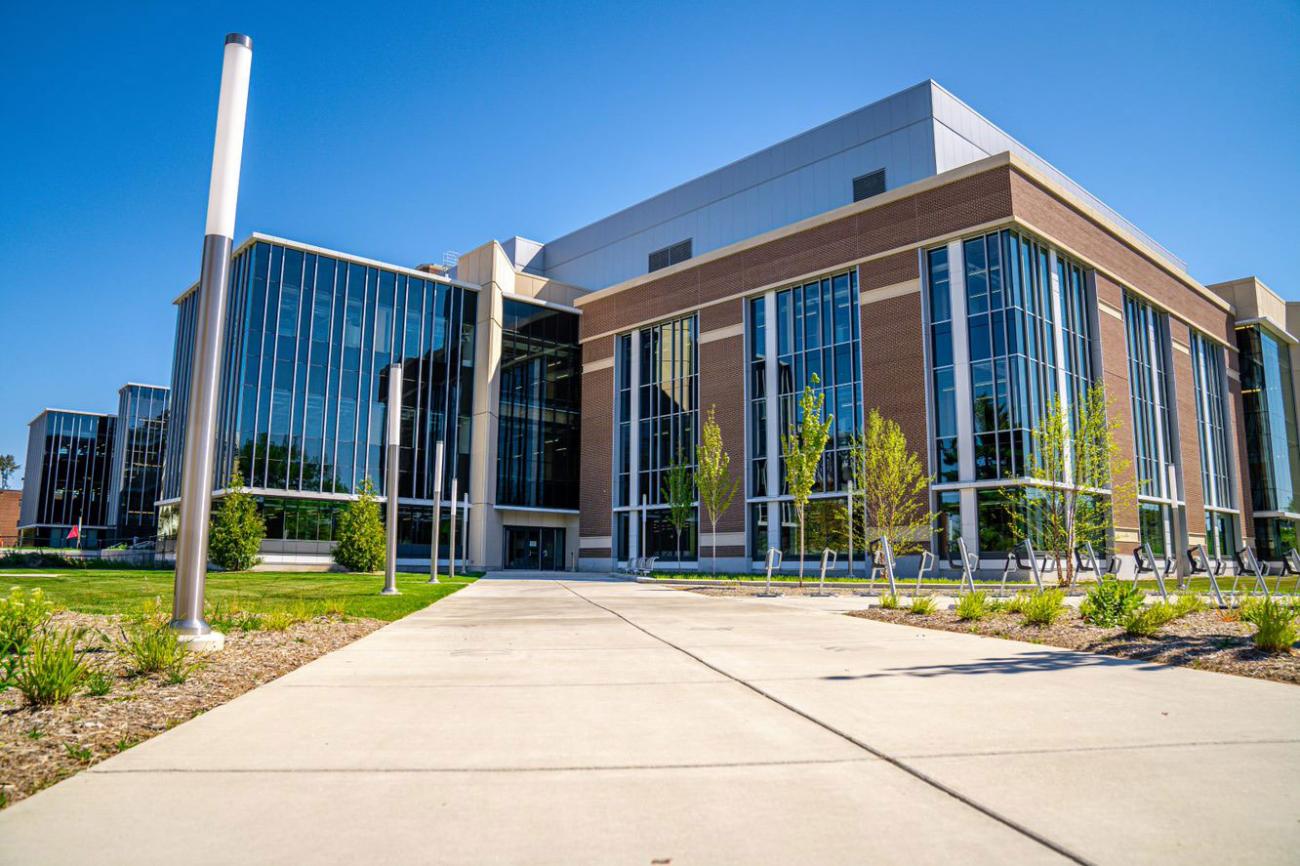 Technology & Innovation
Landscape Services increased their lawn mowing autonomous robotic fleet to six units.
The Surplus Store and Recycling Center installed a new robotic sorting machine in the Material Recovery Facility.
Transportation Services developed an IPF vehicle fleet management strategy and written policy (including sources, funds and management) that reduces costs and improves efficiency.
Customer Service
Over 134,000 work orders were completed last year—the second highest number in IPF's history—all while getting the East Lansing campus ready for in-person teaching and learning to resume. 
The Surplus Store and Recycling Center managed approximately 41,000 service requests.
The IPF event setup teams reached a 98 percent customer satisfaction rate.
IPF Human Resources developed, implemented and maintained a process for IPF vaccine compliance and oversaw the onboarding of 101 full-time employees, a 35 percent increase from previous years.
A new Data Analytics team was formed to identify the optimal data and analytics infrastructure and resource requirements to help move IPF to more data-driven operations.
Implemented an IPF Supplier Diversity Action Plan, which will serve as a model for other major administrative units on campus.
Capital Project Accounting saved MSU over $70,000 by identifying and correcting change order and payment errors, and reduced the backlog of 33 non-funded projects to three.
Communications, Learning & Development updated MSU's building contacts list, installed twelve new screens and implemented new real-time software for IPF's digital signage, and improved the Employee of the Quarter process.
Replaced suggestion boxes with an app, IPF Ideas, that was pushed directly to IPF employees' mobile devices.
Completed seven action plans including creation of a DEI council, cultural competency training, and career path mapping.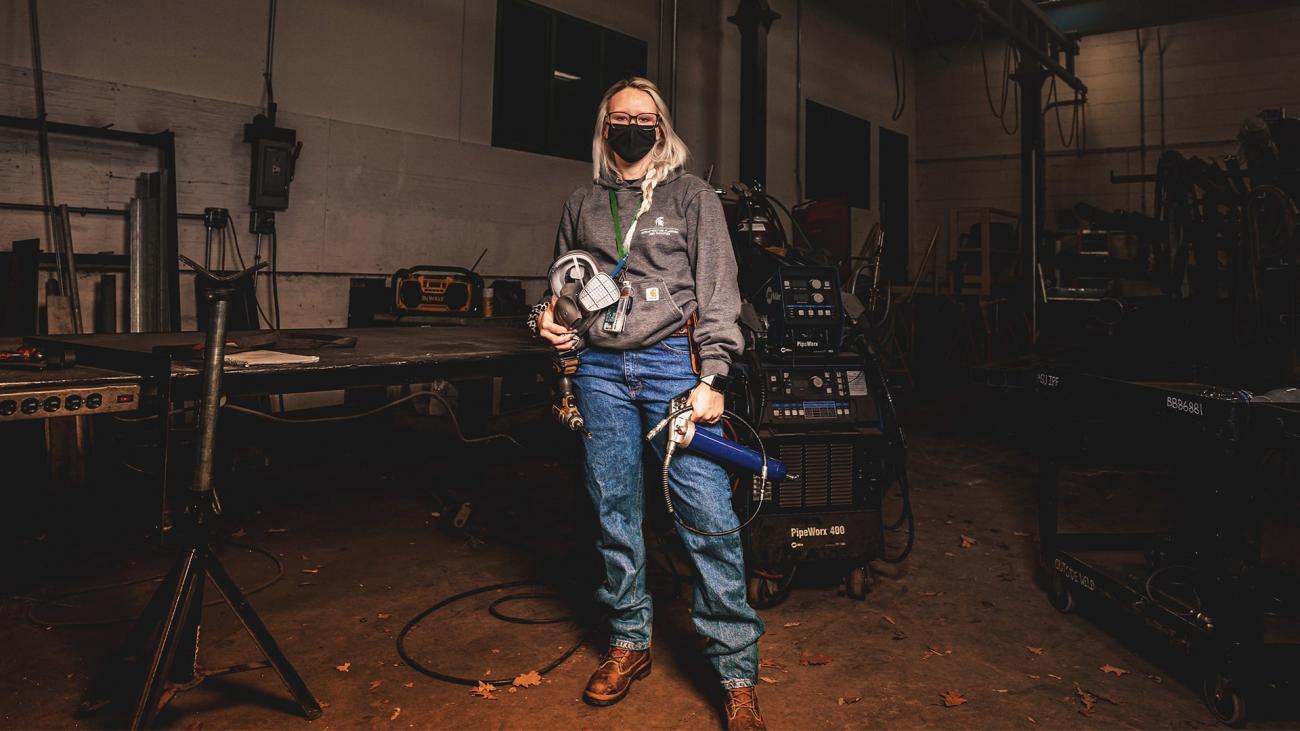 Supporting the MSU & greater Lansing community
Women in Skilled Trades (WIST) launched the fourth and fifth cohort. The program provides a gateway for women to gain access to building trades' registered apprenticeship programs.
MSU received $2.25 million to create a new Industrial Assessment Center (IAC) which IPF will coordinate, where faculty, staff and students will work with Michigan companies to save money, improve energy efficiency and shrink carbon footprints.
Holiday giving: Landscape Services raised over $3,000 to sponsor two families in need over the holidays. Planning, Design and Construction partnered with the Student Parent Resource Center to support two families this holiday season. Power and Water collected toys for the Charlotte Christmas Kiddies Program, which has been running for over 100 years.
IPF stands ready to serve the campus community and keep MSU running 24/7/365 in 2022!