IPF brings flair to Hall of Agriculture conference room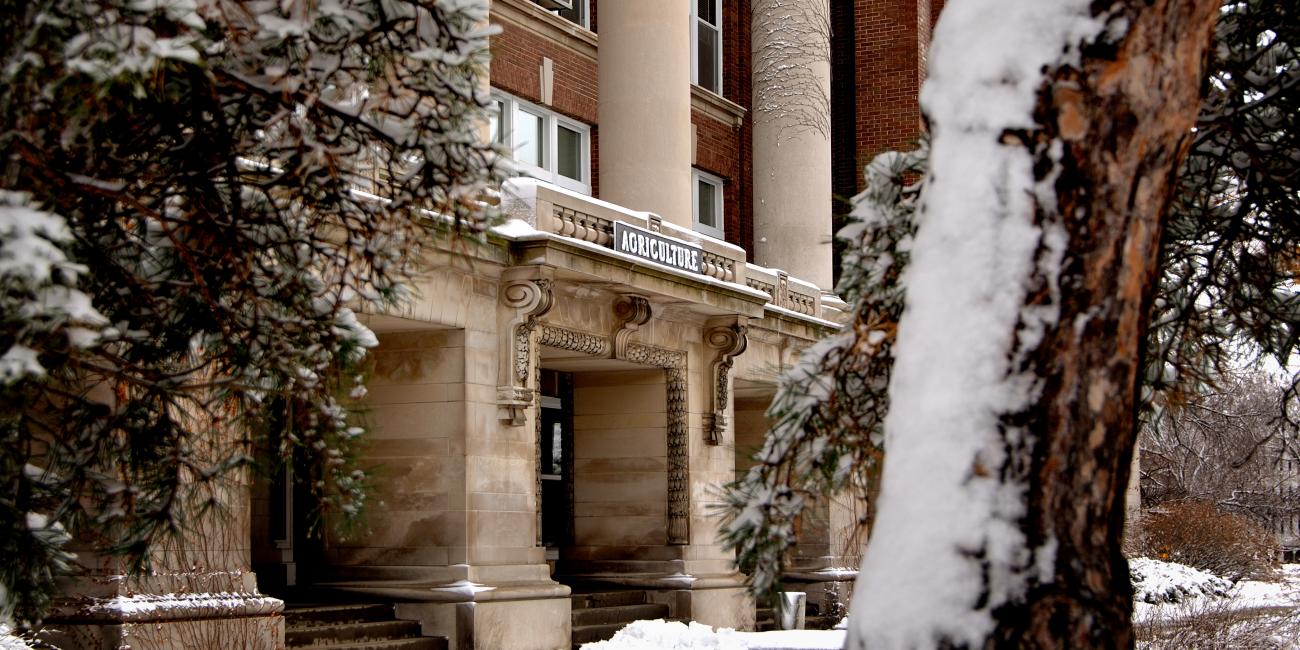 January 25, 2018
MSU's Infrastructure Planning and Facilities (IPF) handles numerous client projects across campus, from managing the recent water main break in the Breslin Student Events Center to the installation of new solar car ports at, Lot 92, and Lot 100.
When the MSU Extension team, led by director Jeff Dwyer, found their office suite in the Morrill Hall of Agriculture in need of repairs, they knew exactly who to reach out to.
 "It was clear from my first day here that we needed to do something," Dwyer said. "The heating and A/C systems were antiquated, and from a functionality standpoint sound control was simply non-existent."
Ian O'Brien, project manager for the MSU Extension office renovations, went to work to address the office's drawbacks.
 "The key for this project was to replace their ductwork and central air and heating," O'Brien said. "As time went on, we saw more room for improvement. This led to a replacement of the ceilings and lighting systems, among other things."
Working as the lead mechanical designer for the renovations, O'Brien noted some specific challenges with the overall project.
"Over time, we decided to change out the air handler with rooms surrounding the Extension office," he added. "Between rooms 109, 108, 106 and 105, all of these rooms within the building were worked on simultaneously to keep our processes efficiently in motion."
Though this method was larger in scale than the original project plan, O'Brien added that by tending to these different rooms, they were able to combine multiple projects at once to address all of their needs.
"Communication with this project improved overall within our department thanks to our experience with molding this project as it progressed," O'Brien said, "and we've become more open to flexing and collaborating on projects to creatively get them done."
Even with these challenges sprinkled throughout the project, Dwyer expressed his satisfaction with the finished product, citing that the sound control issue had largely been resolved in addition to their heating dilemma.
"We were very, very pleased with the final product," said Dwyer. "It's led to a more conducive environment, and I think we all worked hard to create different kinds of spaces within the office."