IPF celebrates GIS day with technology highlight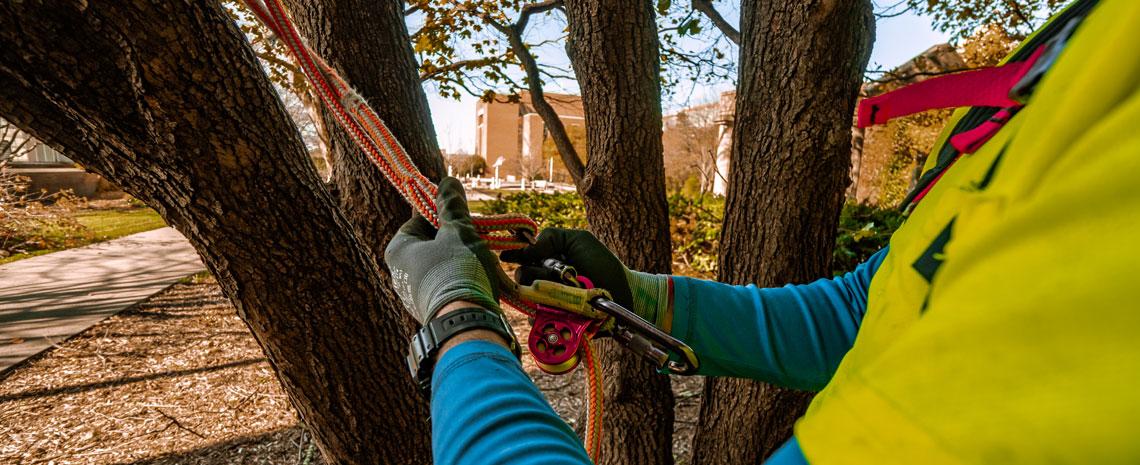 Danielle Fowler
December 13, 2021
From farming to navigation to planning the layout of a city, GIS (or geographic information system mapping) is used to combine data and location information to help us make better decisions.
On November 17, Infrastructure Planning and Facilities' (IPF) Adam Lawver, director of campus services; Scott Friend, space management coordinator; and Jeremiah Saier, GIS analyst, joined the MSU IT's Spatial Data Management Team to celebrate GIS Day and presented a few of the myriad ways IPF incorporates GIS into its day-to-day work on campus.
FLOOD MITIGATION
The Red Cedar River is an iconic part of MSU's campus, and every year it rises with spring rains and melting snow. IPF uses GIS tools to predict potential flooding more accurately by measuring the height of the river and the latitude and longitude of where the flooding occurs. We then contextualize that data with drone photos to ensure the accuracy of the data.
Flooding can cause erosion, damage MSU assets, such as buildings and trees, and leave behind debris. This type of analysis allows IPF to plan more precisely how to protect campus assets from the rising water and predict what kind of cleanup will be needed.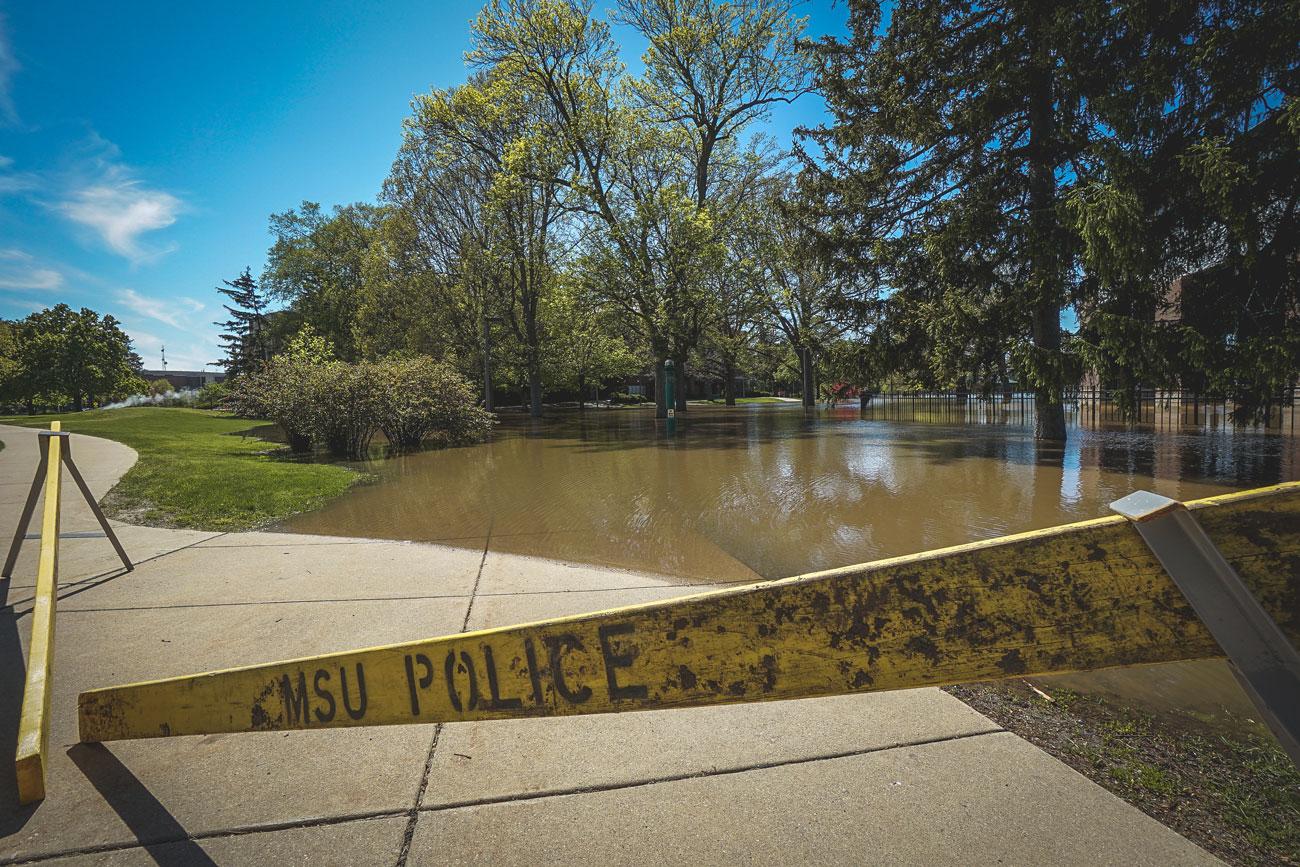 MAINTAINING MSU'S CAMPUS
MSU's campus is home to thousands of trees, mulch beds, parking lots, walkways, and much more. As the steward of MSU's campus infrastructure, IPF is tasked with ensuring trash cans are emptied, trees are trimmed and watered, walkways are cleared, and both indoor and outdoor spaces are maintained so students can live, work, and study in a safe and productive environment.
In 2016, IPF launched a pilot with Landscape Services which gave every member of the team a mobile device with GIS apps installed. The pilot was a success, and in 2017 we scaled the deployment of devices across all of IPF.
By using these tools on a daily basis, IPF's workforce improved the efficiency of their work by 32 percent in two years. 
"The mobile devices equip our 21st century workforce with access to information at the point of decision making," said Adam Lawver, director of Campus Services. Getting the right information instantly into the hands of employees saves time and resources: IPF eliminated over 200 trash cans from campus because data showed they were very rarely used.
Instead of paper processes, IPF employees can use their iPhones and iPads to manage their maintenance schedules, review work orders, look up operations and maintenance manuals, and—coming in 2022—get turn-by-turn navigation to assets both indoors and outdoors.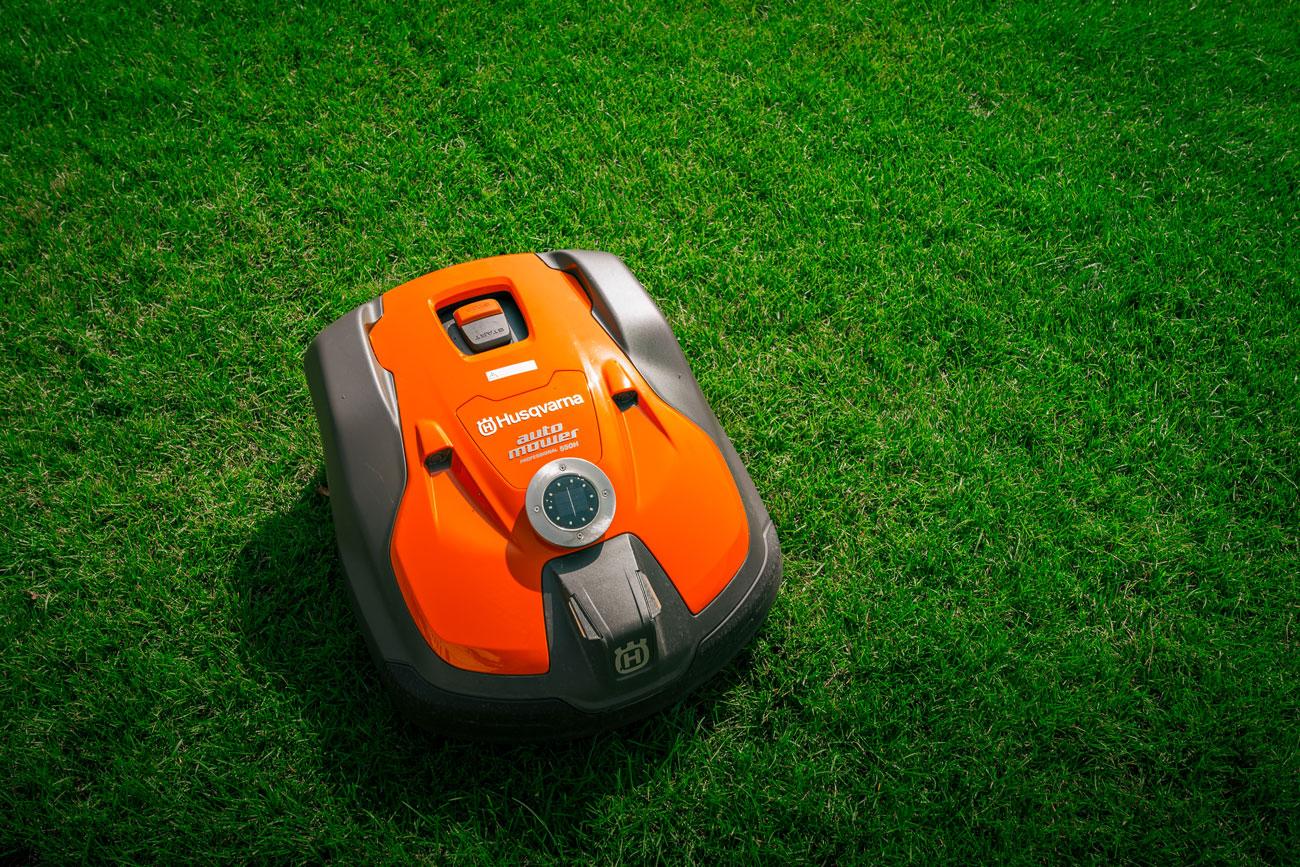 ROBOTICS
IPF has begun incorporating robotics into its landscaping and custodial crews. Mowbots can mow large areas of turf; snowbots can help clear walkways in the winter; and robotic floor-cleaning machines help custodians maintain classroom floors and hallways.
"These machines aren't replacing our employees," said Trhile Brown, operations supervisor with Custodial Services. "They're a staffing supplement, taking care of some of the more monotonous jobs and allowing our skilled staff to handle more essential tasks."
IPF also partners with the College of Engineering to study the impact of robotics on campus maintenance.
THE FUTURE OF GIS TECHNOLOGY AT MICHIGAN STATE UNIVERSITY
A growing area of GIS is interoperability, or the ability of computer systems and software to exchange and make use of information. These technologies are the path to not only automation, but integrated ecosystems of information that can help improve and maintain the infrastructure of MSU.
Mobility: GIS is a core component of MSU Mobility's work, which aims to turn MSU into a premier ecosystem for research and development of technologies and processes that drive the future of human-centric, multi-modal mobility in the 21st century. MSU's first autonomous bus is expected to start serving the public in January.
SMART Campus Operations Center: IPF already makes use of building automation systems, and in the future could add additional technologies to help improve the flow of people and vehicles across campus on a daily basis. In the future, these technologies may be centralized to form an operations center.
"Perhaps a SMART Campus Operations Center will become a future university—and city—infrastructure element," said Lawver. "It has the potential to become essential, like the water supply system or power plants, that we couldn't imagine operating without."