IPF COVID-related Efforts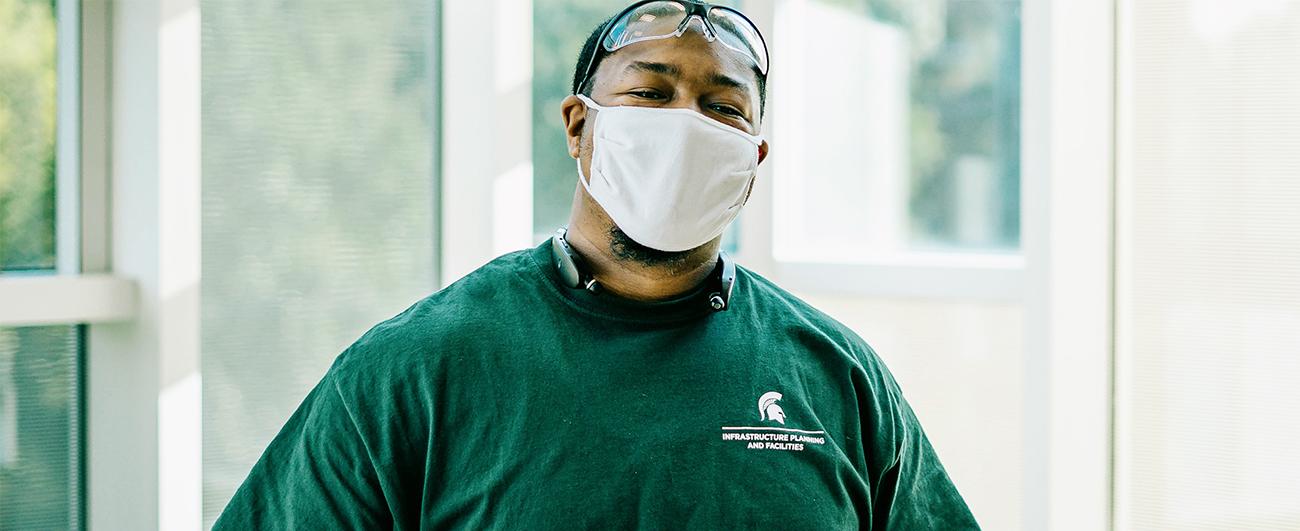 April 2, 2021
Since the COVID pandemic began affecting MSU operations in March 2020, IPF staff have worked to maintain campus while most faculty, staff and students were teaching, working and learning remotely. We have worked to prepare campus so everyone can return in a safe and healthy environment. 
Ongoing COVID-related activities:   
Continued evaluation and implementation of ventilation improvements as new spaces come online.

Replacing filters and HVAC improvements as deemed appropriate.

Daily flushing of water lines in reduced occupancy buildings to ensure functionality.

Daily disinfection of public spaces & touch points (railings, handles, buttons, etc.).

Daily cleaning/disinfecting of high-traffic areas (bathrooms, lounges, etc.).

Daily treating of tech stations, computer labs and other high-touch areas with Microbcare.

Use of disinfectant misting units in classrooms and other gathering locations as needed.

On demand Covid-19 student taxi service in coordination with Olin Health, RHS, and

Transportation.
Activity to date:   
Installed 15,000 interior building signs.

Banded 10,000 classroom seats.

Created and placed 1,900 floor graphics, 600 lawn signs, 40 roadway entrance signs.  

Situated nearly 13,000 sq. ft. of polycarbonate shielding.

Moved over 10,000 pieces of furniture to storage.

Installed over 60 air purification devices in campus buildings and 238 in campus elevators.

Provided a safe taxi service in coordination with Olin/RHS for on-campus students that need to be quarantined or isolated as a result of Covid-19: 18 rides in 2020, 61 rides to date in 2021.